Will Smith Bares All In Shirtless Photo, Admits He's 'In The Worst Shape' Of His Life — But Famous Friends Strongly Disagree
Hollywood royalty Will Smith is getting "real" on the 'gram! The Men in Black star posted a shirtless photo over the weekend where he talked about his ever-changing body.
Article continues below advertisement
"I'm in the worst shape of my life," he captioned the snap, while wearing an unzipped jacket and what appeared to be black boxer-briefs.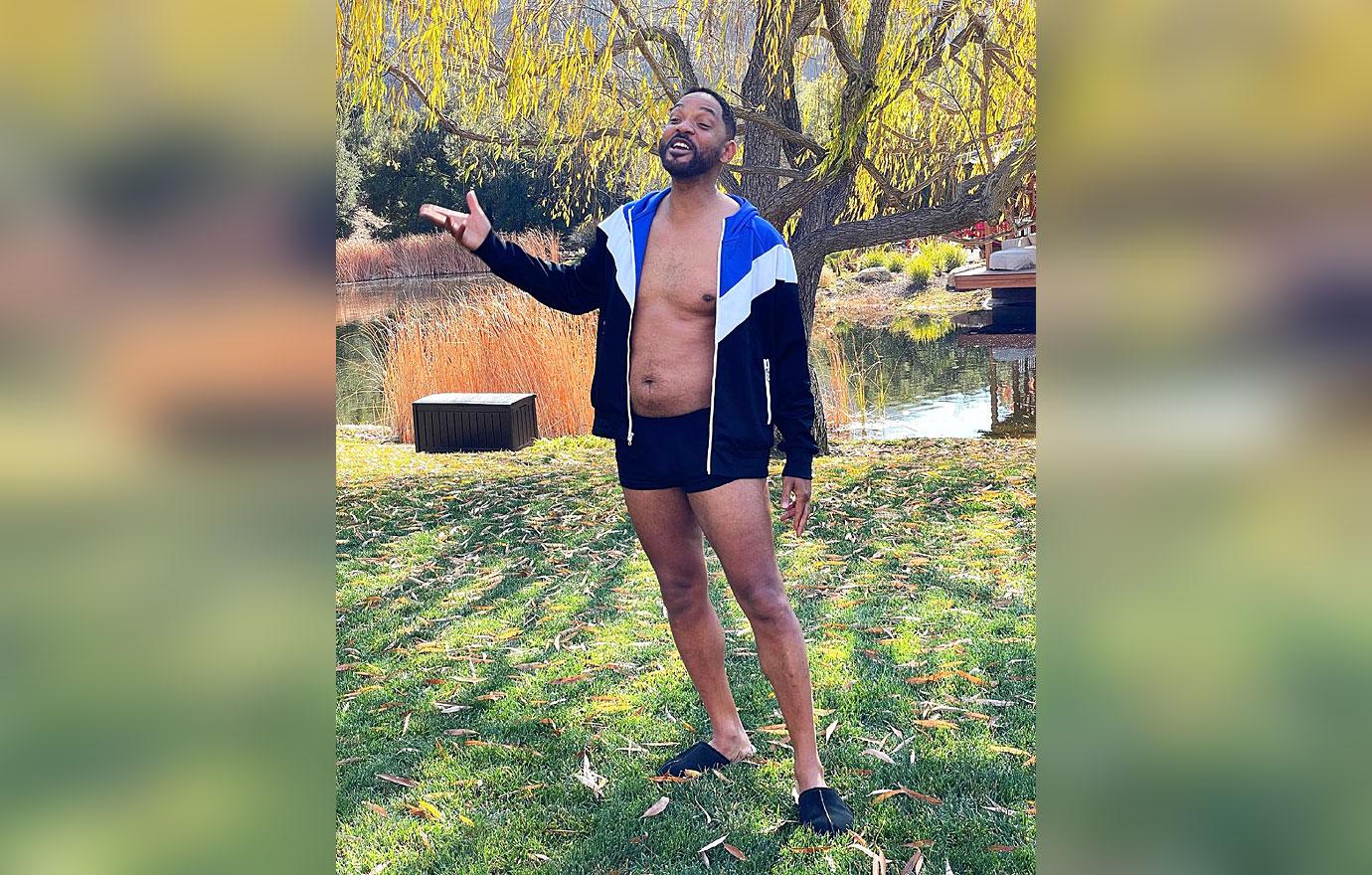 Article continues below advertisement
The actor — known for cracking jokes — received praise from his famous friends and fans who disagreed with his negative assessment of his body. "You're Will Smith!! You can be in whatever shape you want," British artist Sonna Rele commented, while actress and former Fresh Prince love interest Nia Long wrote, "You still got it baby."
Article continues below advertisement
"Man! You have been in shape your whole life. Enjoy the dad bod with pride! Let's end… the carbs discrimination," a fan said, while comedian Amy Schumer told the actor, "You look good!" Musician Questlove wrote that "this is the most amazing post in the history of social media."
Actors are known for going to great lengths to either gain or lose extreme amounts of weight for film roles. In 2001, Will went through a major body transformation in order to portray boxing legend Muhammad Ali in the biopic Ali.
Article continues below advertisement
Will is known for being candid about his body issues. In 2019, he called an "emergency" session of his famous family's digital series Red Table Talk to discuss hitting his highest weight ever.
MORE ON:
Jada Pinkett Smith
Article continues below advertisement
Article continues below advertisement
"I would wake up in the morning … and I would have like four muffins," he told his family on Red Table Talk. "Then for lunch I would have like, a Moscow mule. That was pretty much my routine for the ten days. You saw. I would wake up, eat five muffins, and then go to sleep!"
Will admitted that his overly relaxed attitude toward food led to weight gain, and his family started calling him "pudgemuffin."
Article continues below advertisement
"I had gotten up to 225 lbs., and it was the most I had ever weighed in my adult life," he said. "I got to 223 on [the movie] Ali, and I got to 225 on the muffin boat. I don't want to be a pudgemuffin to my family."