Zac Efron's Ex-Girlfriend Sarah Bro Recounts Dating Hollywood Actor With Fits Of Rage: 'It Made Me Really Scared'
Zac Efron's ex, Sarah Bro, has more to say about her past turbulent relationship with a celebrity.
Article continues below advertisement
Although Bro did not mention the High School Musical alum by name, all signs are pointing to Efron as the unnamed actor in question. Bro had famously been linked to the superstar via the U.S. and Danish media ever since they were first spotted together in Los Angeles in January 2019.
Article continues below advertisement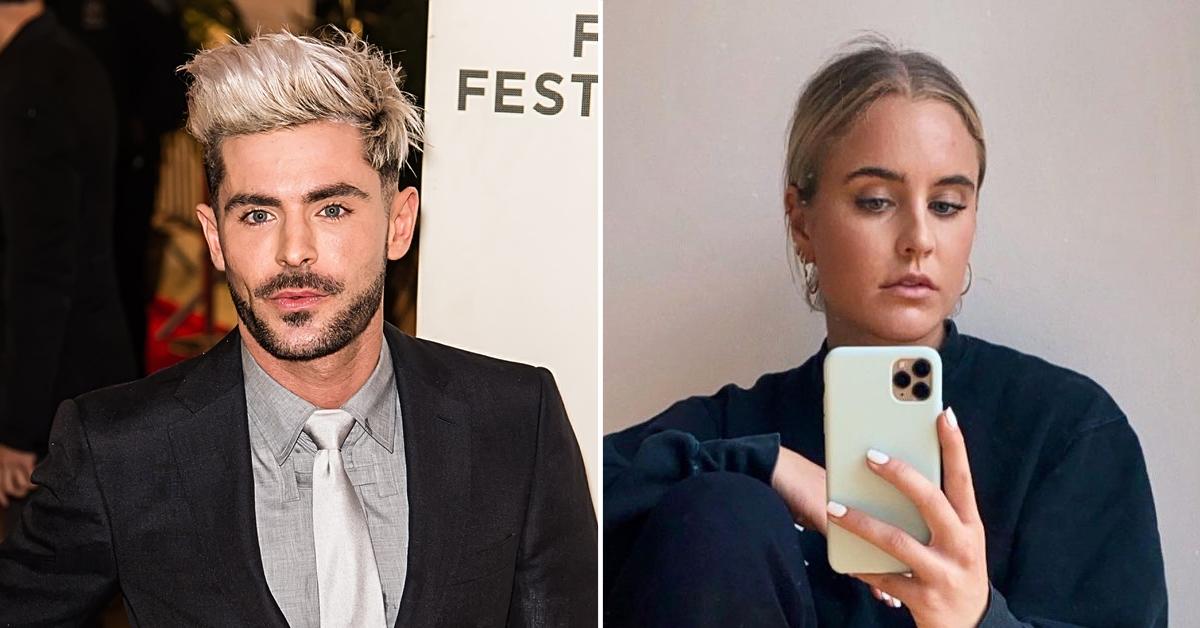 While appearing on the podcast, Bro recalled her previous stormy relationship, which ranged from their infatuation with each other that made the former flames move in together after their second date, to the man's rage of fits that led to the couple's demise.
Article continues below advertisement
Bro acknowledged that her ex never physically hurt her before revealing that his outbursts took a toll on her: "He has never laid a hand on me, but I think— because I've been an elite swimmer, I've been used to being shouted at a lot — and that's something I can not do now."
Article continues below advertisement
The blonde beauty candidly admitted that her ex's depression and manipulation, mixed with his anger, led to her desire to constantly avoid conflict and please him. "He shouted a lot when he got angry and it made me really scared and I wanted to avoid that," she continued. "But I think most of all, it was my own inner feeling that I had to fix this."
Bro explained that her romance with the unnamed star fluctuated between extremes before it finally went the wrong way altogether. She then delved into their abrupt breakup, explaining she couldn't get a hold of him while she was home in Denmark, so she flew to the United States to find him.
Article continues below advertisement
"At this point, we lived in two places, " Bro said on the podcast, per B.T., explaining that she finally found him at one of his houses. "He opens the door and says, 'What are you doing? You here?" she recalled.
The confused athlete questioned her now-ex, asking: "What do you mean?" to which he allegedly replied: "Yes, I told you not to come back."
Article continues below advertisement
"Then I was like, 'Sorry, what?' So my heart stopped," Bro concluded of their final conversation. The 25-year-old stayed at the other house she previously searched for him at, before moving in with one of her friends on the swimming team.
Article continues below advertisement
Since their encounter, Bro allegedly hasn't heard from him since.
OK! reported that Bro previously discussed her toxic relationship — allegedly with Efron, although it has not been confirmed — with an unnamed actor on her podcast. She explained that she was "young" and so in love, which caused her to "turn a blind eye on purpose" to the negative aspects of their relationship. Over time, she hardly knew what was "right and wrong," she confessed.
The athlete added that she felt "so manipulated and almost brainwashed" that she lost herself in their unhealthy relationship.