PHOTOS
Ouch! Farrah Abraham Makes Fun Of Gary Shirley's Weight On Twitter After Her Teen Mom OG Debut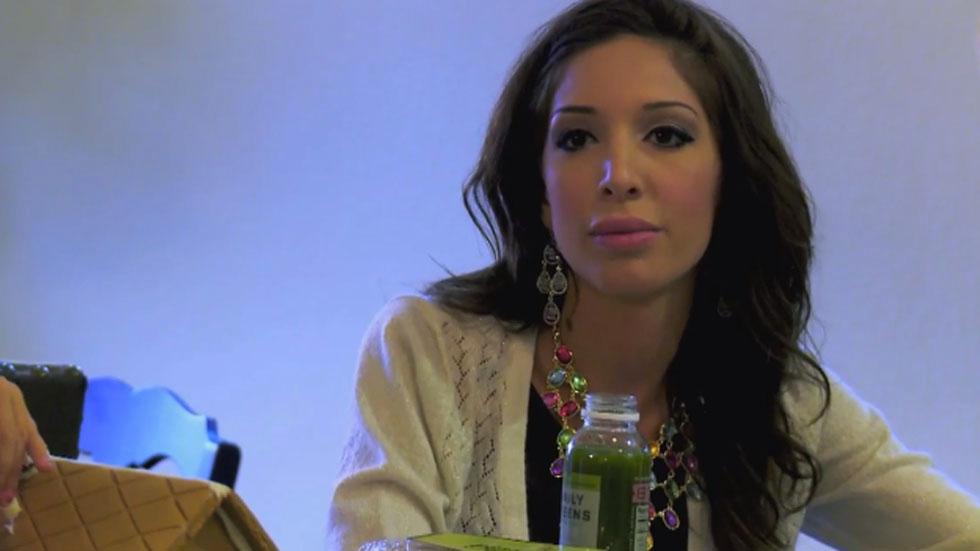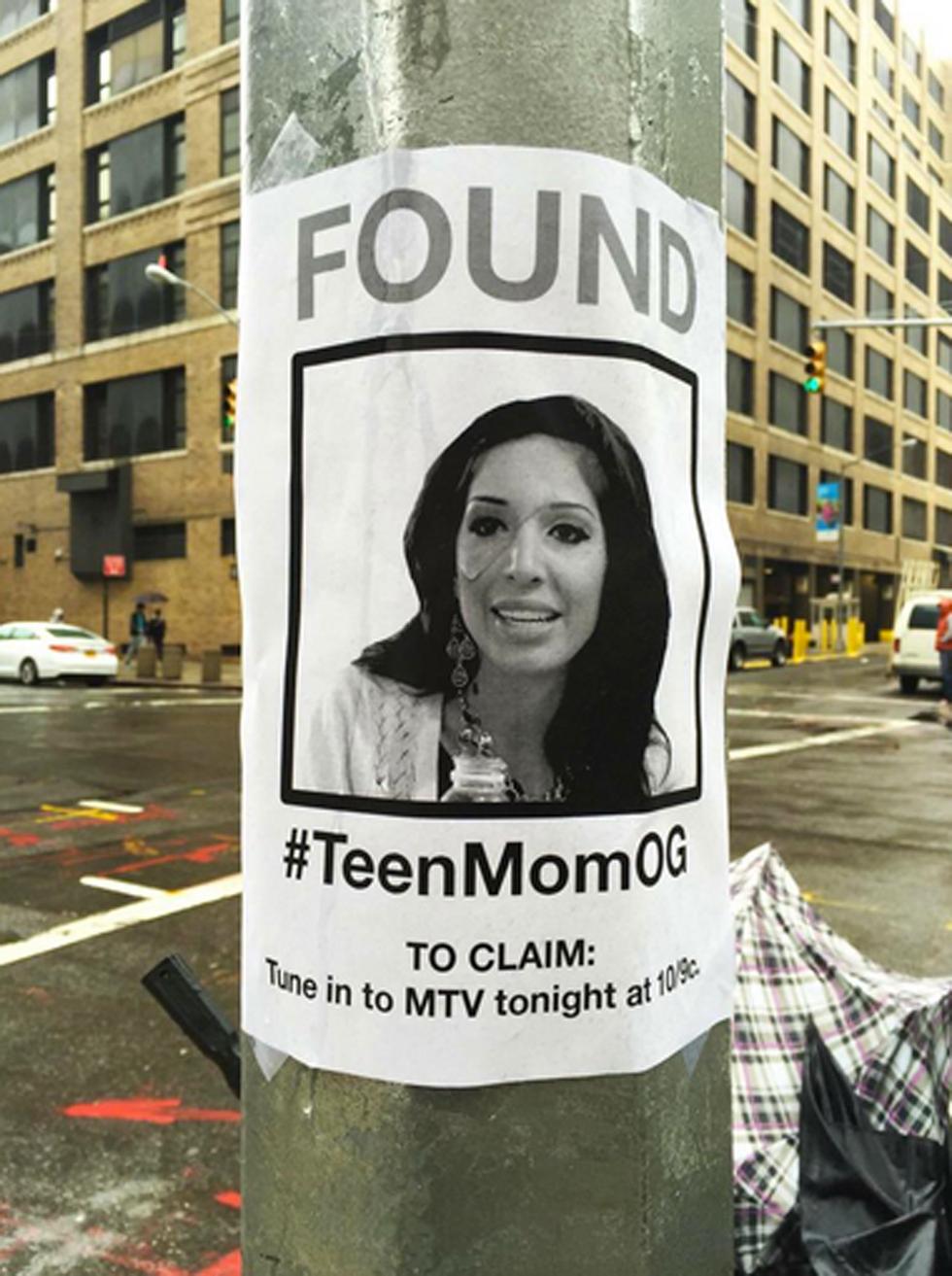 Farrah Abraham made her Teen Mom OG debut last night, and of course, it was not without controversy. Throughout the entire three minutes that Farrah appeared on-screen, she was upset with the producers, angry at her parents, and not willing to do anything that she was asked to do. But even once the episode ended the drama continued for Farrah when she took to Twitter to make a dig at co-star Amber Portwood's ex-boyfriend, Gary Shirley!
Article continues below advertisement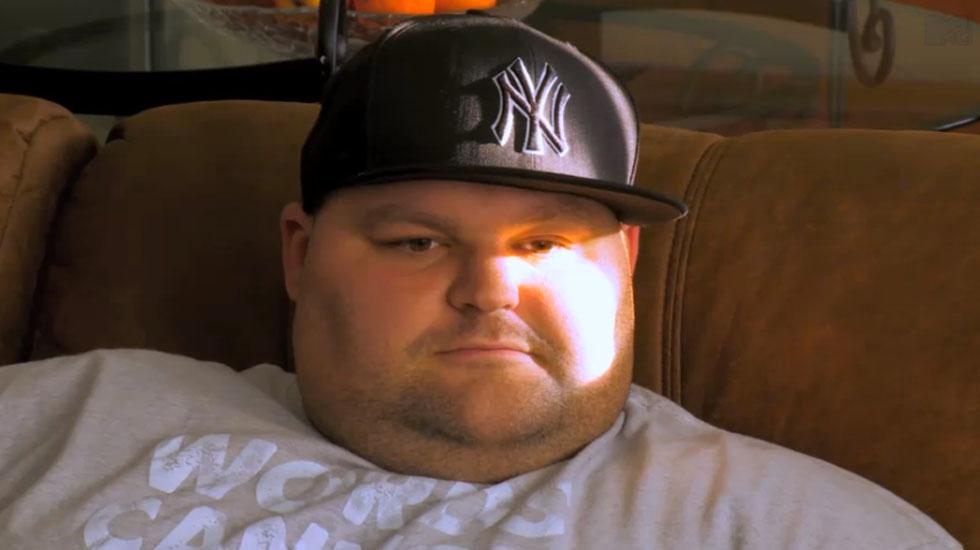 Amber and Gary's "storyline" on last night's episode was about how he kept texting Amber despite having a baby on the way with his new girlfriend, Kristina. The exes had a face-to-face talk to set the boundaries and give Amber the closure she needed so desperately, and of course his unborn second child came up, too.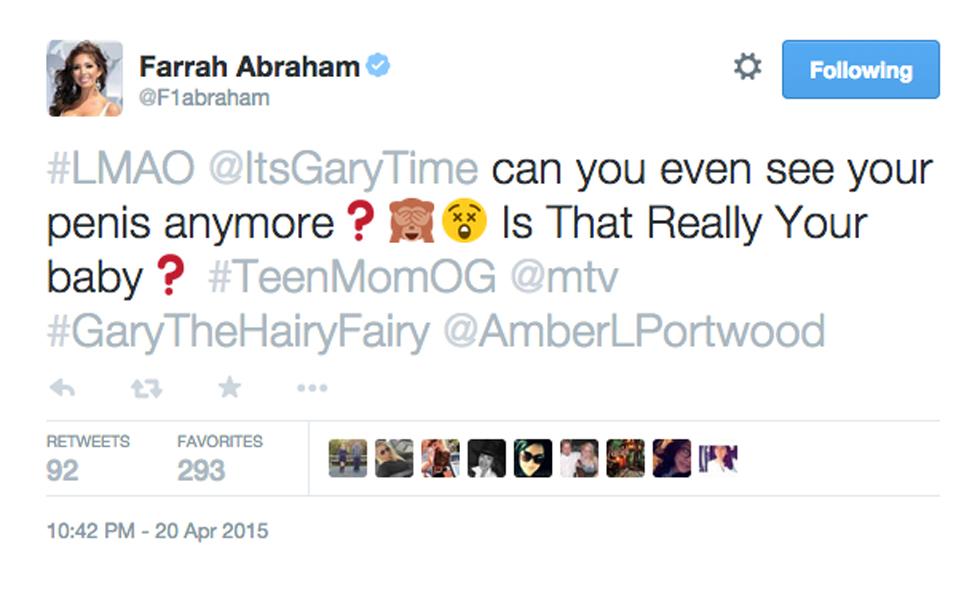 And clearly that on-camera convo hit a nerve with Farrah, who during the episode tweeted what seemed to be a fat slur at Gary. She also questioned the paternity of Kristina's baby!
Article continues below advertisement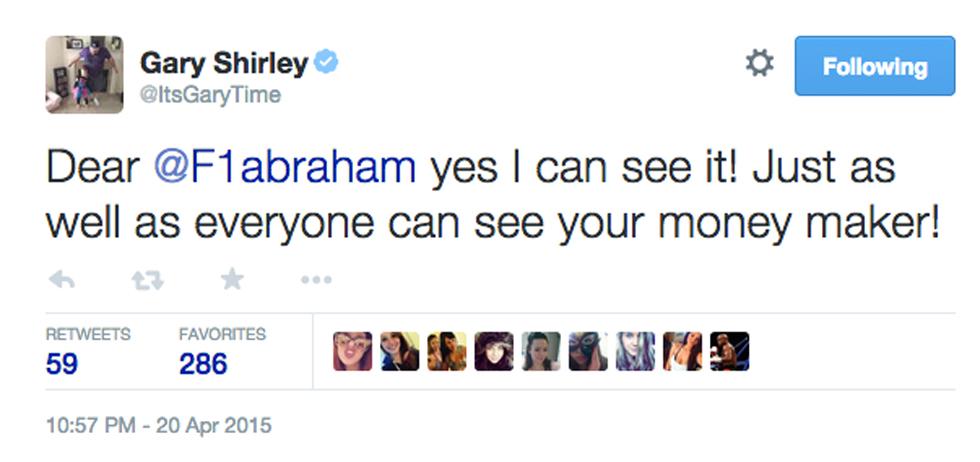 But Gary had perhaps the most epic response ever, making reference to her "money maker" (aka her "lady parts"), and also retweeting fans who called Farrah out for, for example, being the "world's most hated person." In 2012, Farrah called Gary a "pig" after watching a physical fight he had with Amber on-camera, so clearly Gary's used to this kind of treatment from his co-star and thus reacted appropriately.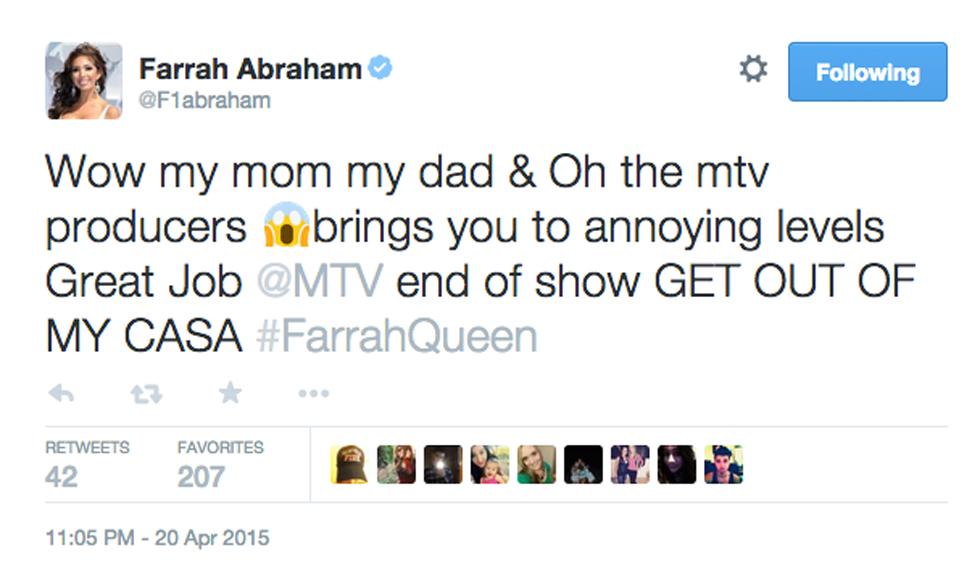 Article continues below advertisement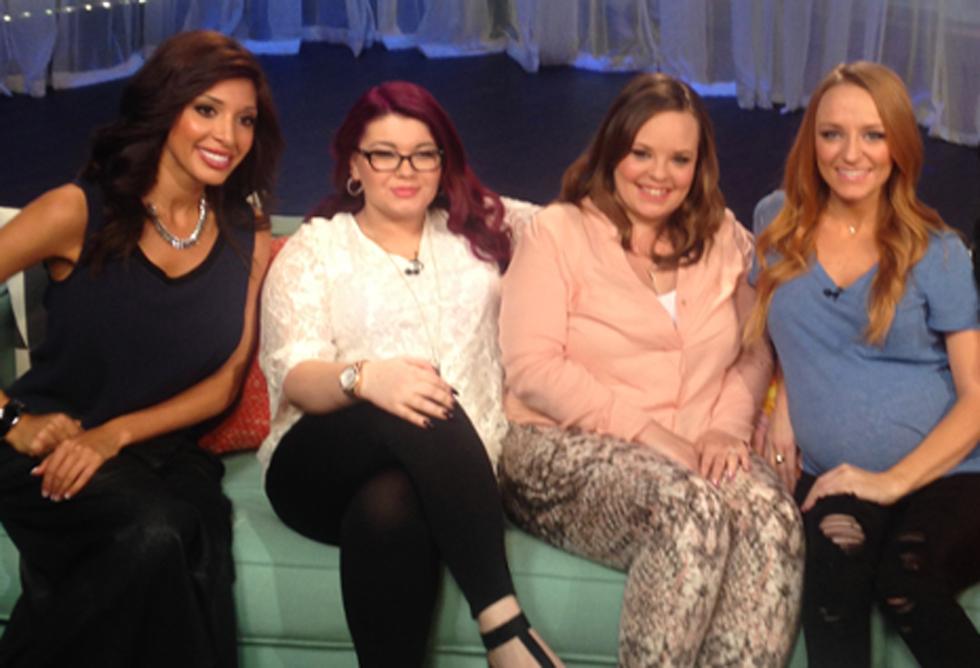 Unfortunately, there wasn't an episode of the Teen Mom OG After Show last night. But starting next week, Farrah will join her costars on the couch to discuss the episode and confront the other girls head-on about their not-so-thrilled reactions to her return.