PHOTOS
Fit Amy! How Rebel Wilson Crushed 2020 With Her 'Year Of Health' Goal — See Pics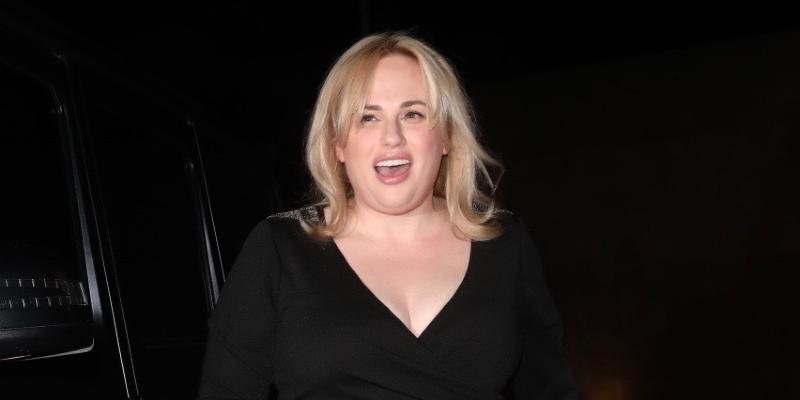 While most of us while quarantining in the midst of the COVID-19 crisis — a.k.a. we probably delved further into the fridge more often than we would have liked — Rebel Wilson decided to embark on her "Year of Health."
And, the results have been nothing short of amazing, with the Pitch Perfect inching closer and closer each day of getting down to her goal weight 165 pounds. Now, she's just 6.5 pounds away.
Article continues below advertisement
The blonde beauty has been also been working with the celeb trainer Jono Castano, who also revealed how she is managing to kick ass.
"And obviously results speak so much when you get someone amazing results — you know, we talk about Rebel — a lot of people see that, and they see the quality of work," Castano told Yahoo! Lifestyle.
THE MOST SHOCKING MOMENTS FROM THE 2020 OSCARS!
The 40-year-old has been documenting her transformation on social media — celebrating each and every milestone in her journey.
Article continues below advertisement
And, she's been having fun doing it, too.
This past weekend, she posted how she "felt proud of myself."
Scroll through the gallery below to see how far Wilson has come.
Rebel Prior To Weight Loss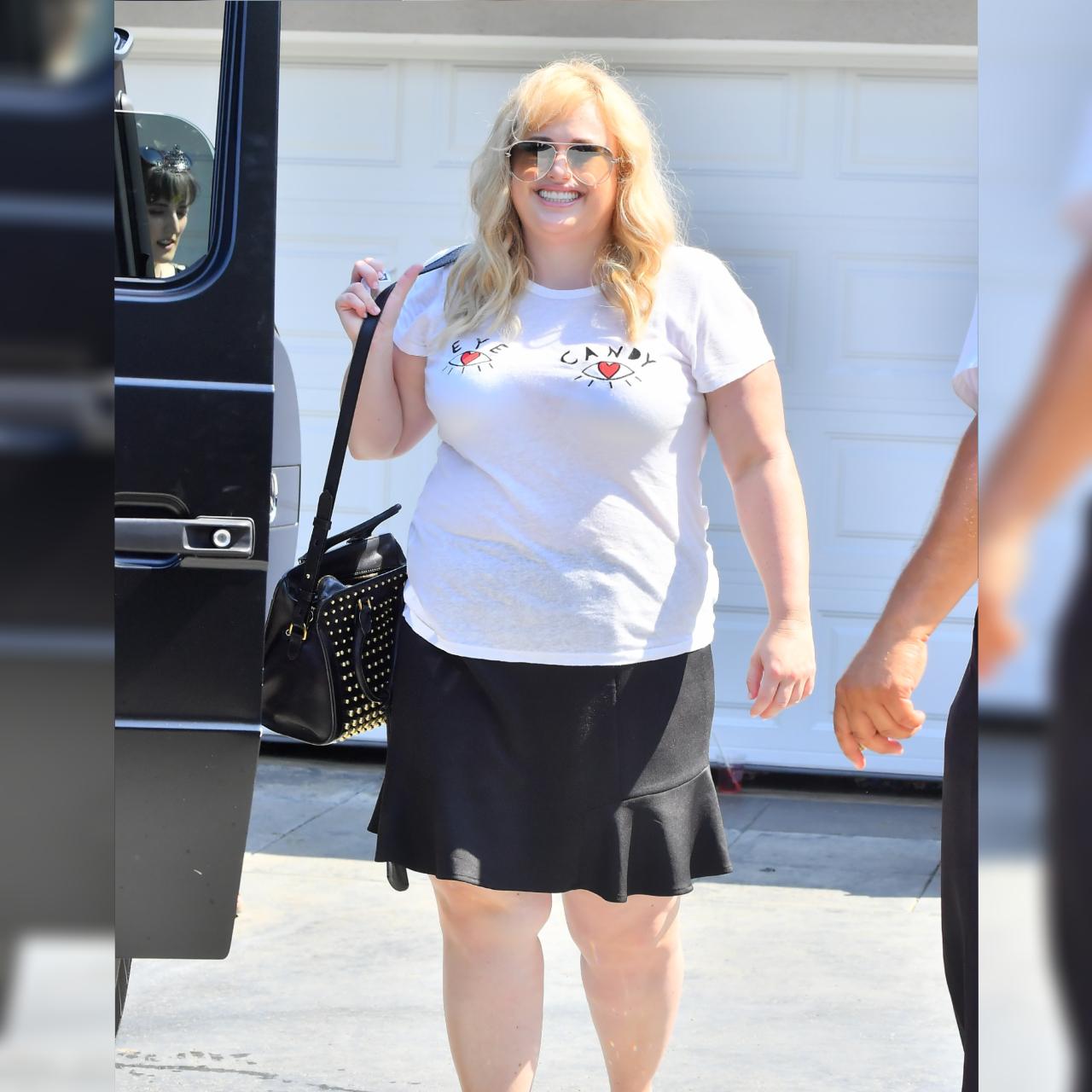 Rebel, pictured above in 2018, decided that in 2020 she wanted to embark on a "Year of Health"
And she has set about transforming her mind, body, and soul — even finding love along the way!
Article continues below advertisement
Exercise
The 40-year-old's trainer, Castano, said that working out at least five days a week, sticking to a regular routine and balancing good and bad foods so you don't resent the process are some of the most important steps.
"Balance is the key and that's what we focused on," Castano said of his work with Rebel. "You've got to enjoy the process. If you create too many restrictions then you're not going to enjoy it."
Castano also said the "simple stuff" can often achieve the best results.
He said he's a big believer in the importance of doing at least 45 minutes of exercise every single day.
Diet
It has been reported that Wilson is following the Mayr Method diet plan, which focuses on foods with high alkaline content, like vegetables, fresh fish, and sheep's milk yogurt, and dieters are meant to chew slowly. "It's an approach that eliminates food intolerances, reduces sugar, encourages eating whole foods slowly, boosts the immune system and reduces inflammation," a source told PEOPLE. "I know she's also been working on conquering her emotional eating patterns of behavior."
Article continues below advertisement
Wellness
Last week she took to Instagram to say how proud she was of her accomplishments.
She wrote: "Happy Sunday everyone! Gearing up for a great week ahead ?x this week was super busy but I got up super early 3 times (6am ?) and went on a hike...even did a couple of 100m sprints to get the heart rate even higher (although my 'sprint' is probably someone else's 'slow jog' ?) but I felt proud of myself and now only 3kg's away from my goal weight! Rebs x"
Find A Workout Buddy
Not only did Rebel find love with Jacob Busch, but she also found someone who enjoys living a healthy lifestyle and likes to work out!
She and the 29-year-old made their red carpet debut at the Planetary Health Gala in Monte Carlo, Monaco, on September 24.
"This is the first guy she's met who is a match for her humor and personality. Someone who has his own life and success and isn't intimidated by her," a source recently told PEOPLE.
"He's entrepreneurial and they're both very business-minded."
Added the source, "Jacob is also very health conscious and they've been motivating each other with their health journeys."
She cheekily added on her insta post: "We do a lot of exercise together ?"
Article continues below advertisement
Treat Yourself!
You are going to be happy and healthier if you allow you let yourself indulge every once in a while."Remember though girls, you still gotta treat yourself ? ? (I just do it with food now only once or twice a week...and substitute bubble baths on alternate nights," she said.
The Results Speak For Themselves
It's evident for all to see that Rebel's hard work and determination to stick to her "Year of Heath" has paid off.
As she joked: "Just call me: Fit Amy."
Or amazing Amy!