PHOTOS
Kourtney Kardashian Grabs Dinner With Friends After Rekindling Her Romance With Younes Bendjima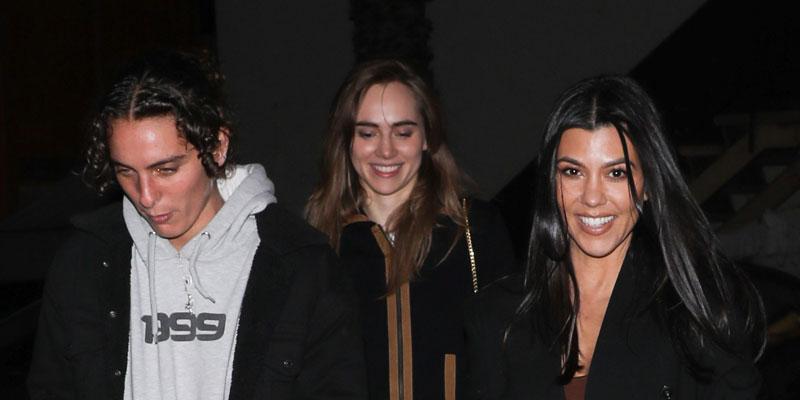 Kourtney Kardashian grabbed dinner at Matsuhisa sushi restaurant in Los Angeles with friends on Wednesday, January 8. The reality star dined with model Suki Waterhouse and other pals and appeared to be in a great mood as she left the eatery.
Article continues below advertisement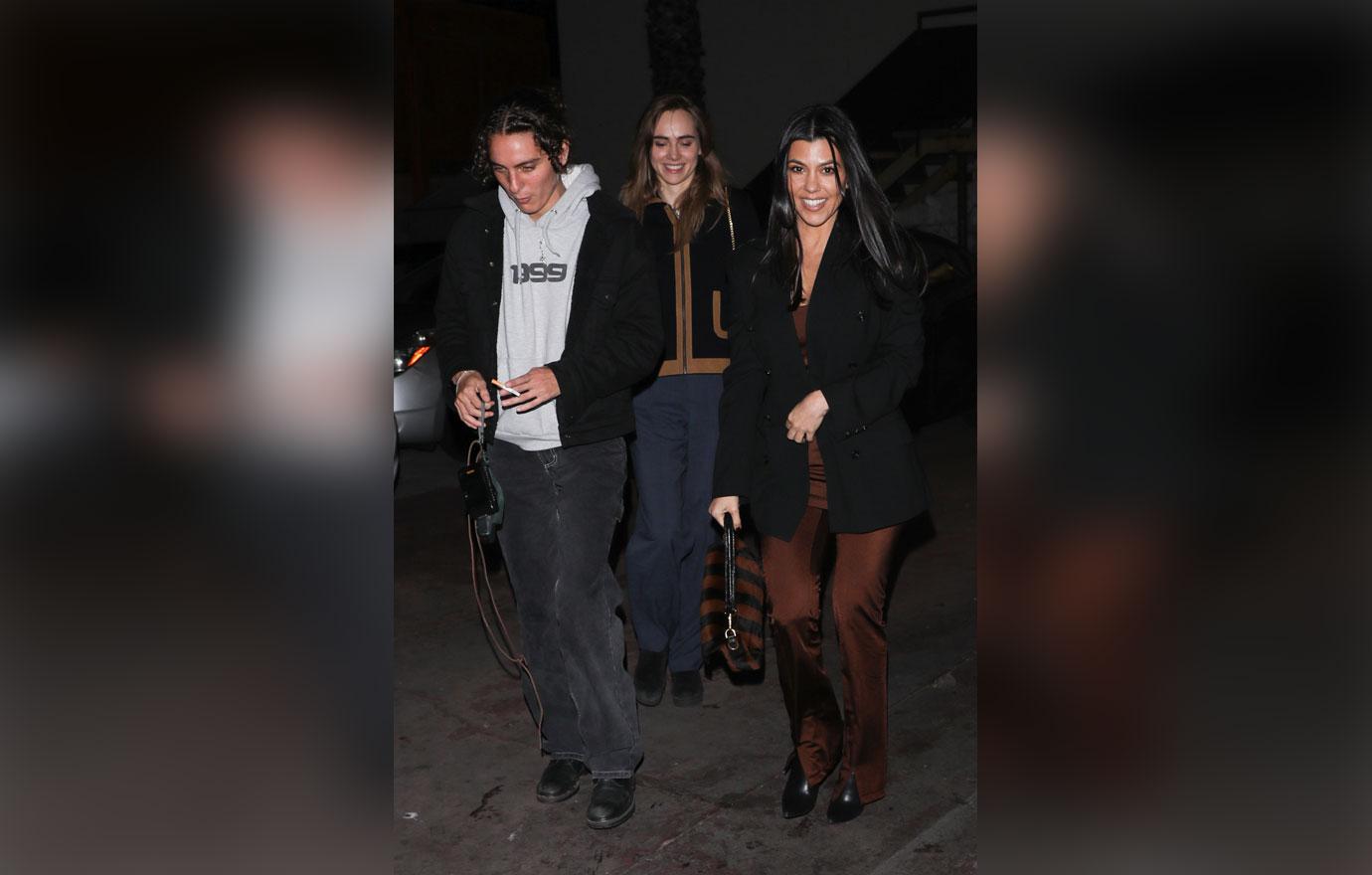 "In the past, Kourtney was very happy dating Younes and she feels the same now. They took a long break because Kourtney felt that she couldn't trust him. He is trying to convince her that she can though," a source told People. "Not only was Younes a great boyfriend, he was also great with Kourtney's kids. They really like him. It's never easy being a single mom and dating. And Kourtney knows this. It seems she is giving Younes another chance. And she seems very happy about it," the source added.
Article continues below advertisement
MORE ON:
Kourtney Kardashian
"He was friends with our friends. He would walk in, say hi, shake hands with like our security or whatever, but like not say hi to us. And then I was like, 'Why do you hate us?' I was just drunk. Once I said that he literally like grabbed my hand and was like, 'It's five in the morning. We're leaving.' And then next night Younes was like, 'Bring your a** here.' And then when we walked into that club was when we went to the bathroom and got the phone call about Kim. So then the party was over. And then he was like, 'I'm not leaving you guys,' and he like had to translate everything," Kourtney said.
Article continues below advertisement
Kourtney and Younes have largely kept their relationship out of the spotlight since they decided to give things another go. On the December 8 episode of KUWTK, Kim and Khloe Kardashian got frustrated with Kourtney for hiding her personal life from the cameras. They pointed out that they share their love lives, personal struggles, and other sensitive matters with fans but Kourtney does not. Kourtney fought back and claimed that she wasn't deliberately being private and defended her choice to not film certain things.
Article continues below advertisement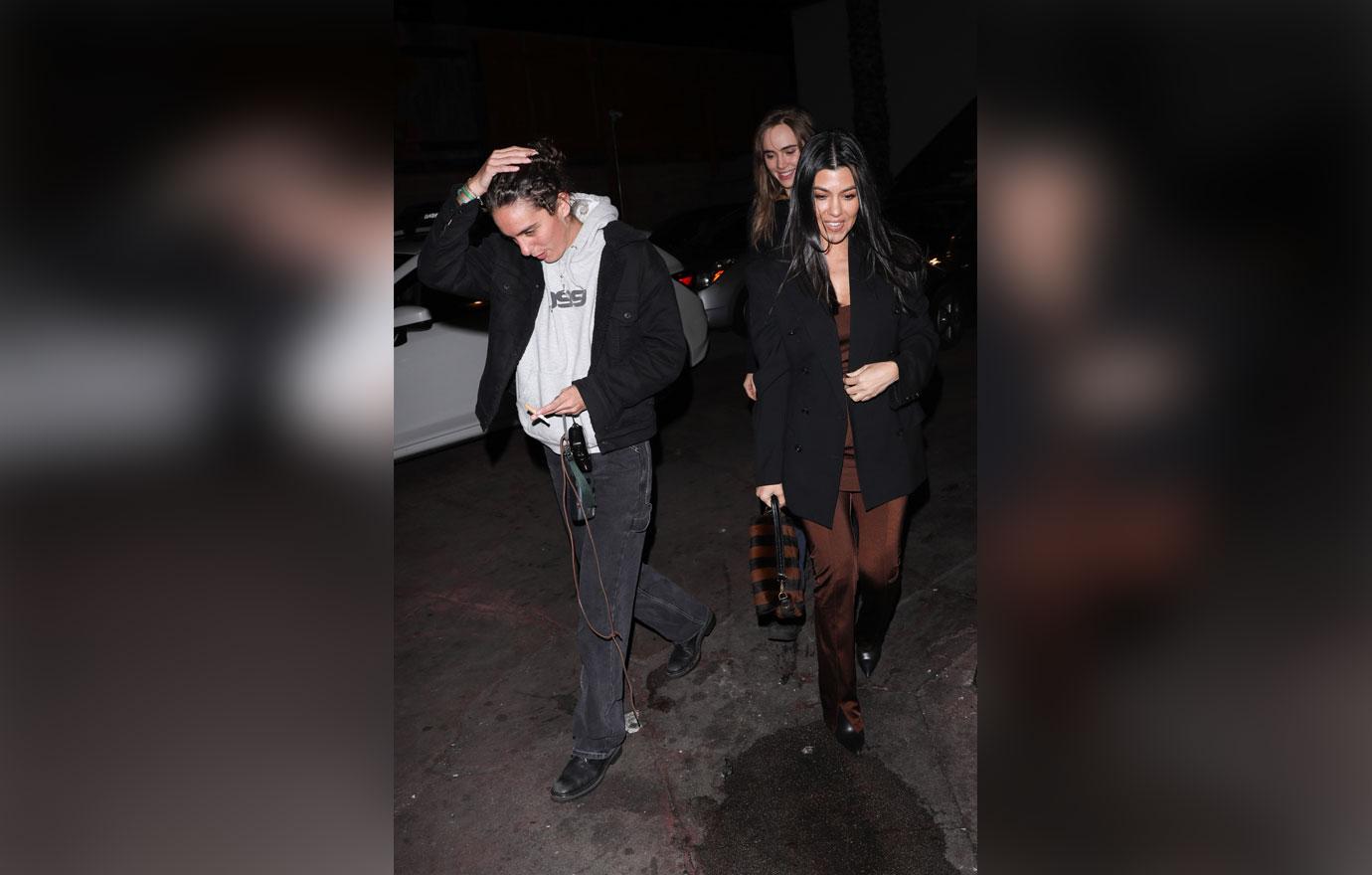 What do you think of Kourtney's night out with friends? Sound off in the comments below!