PHOTOS
Lamar Odom & New Fiancée Sabrina Parr Relax By The Pool In Miami After Surprise Engagement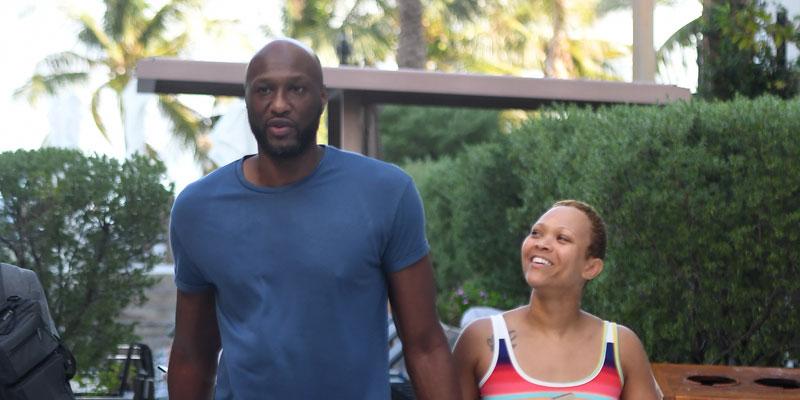 Lamar Odom and new fiancée Sabrina Parr are enjoying some downtime on the heels of their surprise engagement. The couple relaxed by the pool at their hotel in Miami on Wednesday, November 13, just two days after the basketball star popped the question to the life coach.
Article continues below advertisement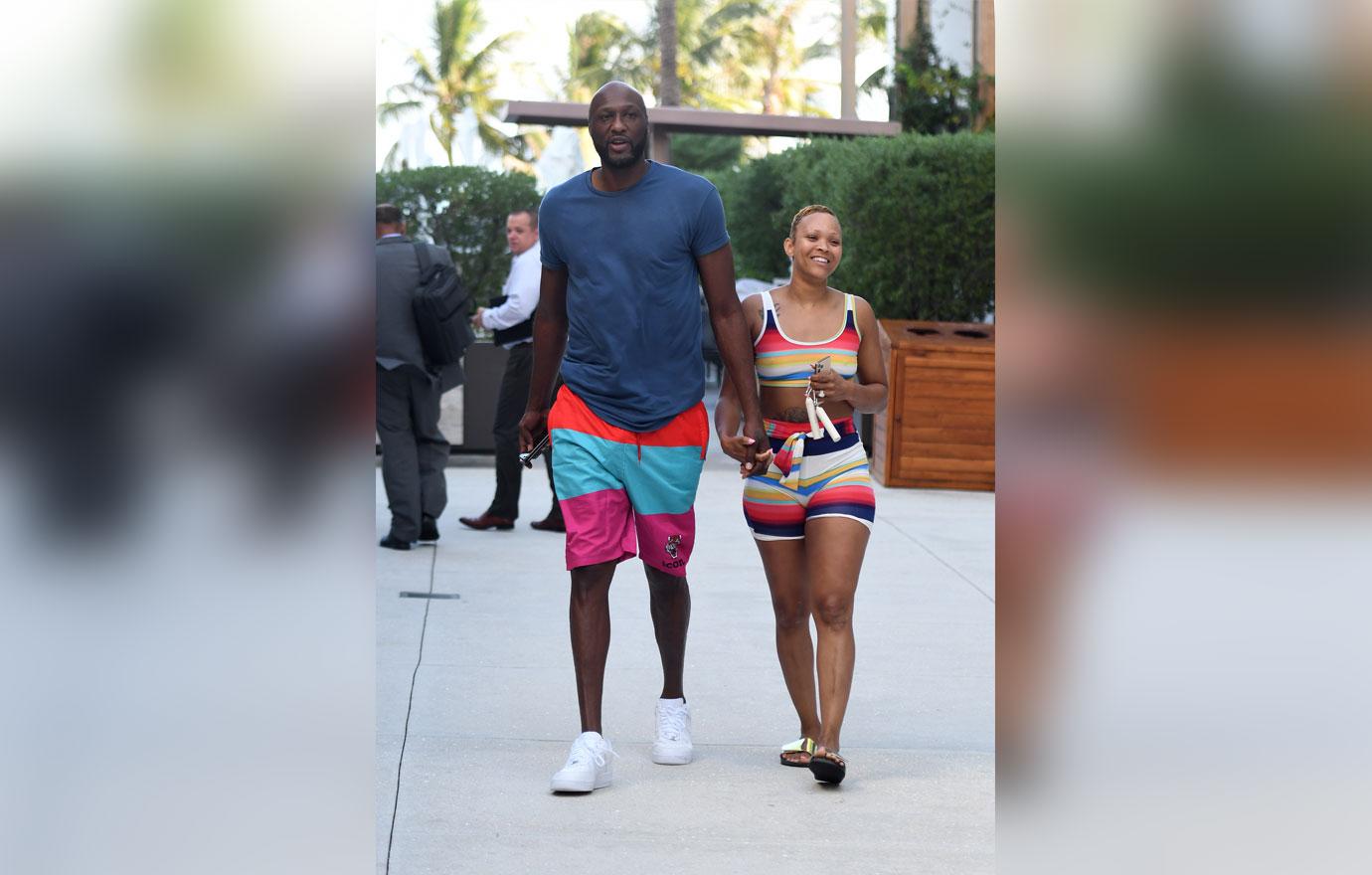 Lamar, 40, and Sabrina, 32, donned colorful bathing suits to lounge by the pool. The personal trainer flashed her new pear-shaped engagement ring as she chatted on the phone, and they excitedly waved to photographers.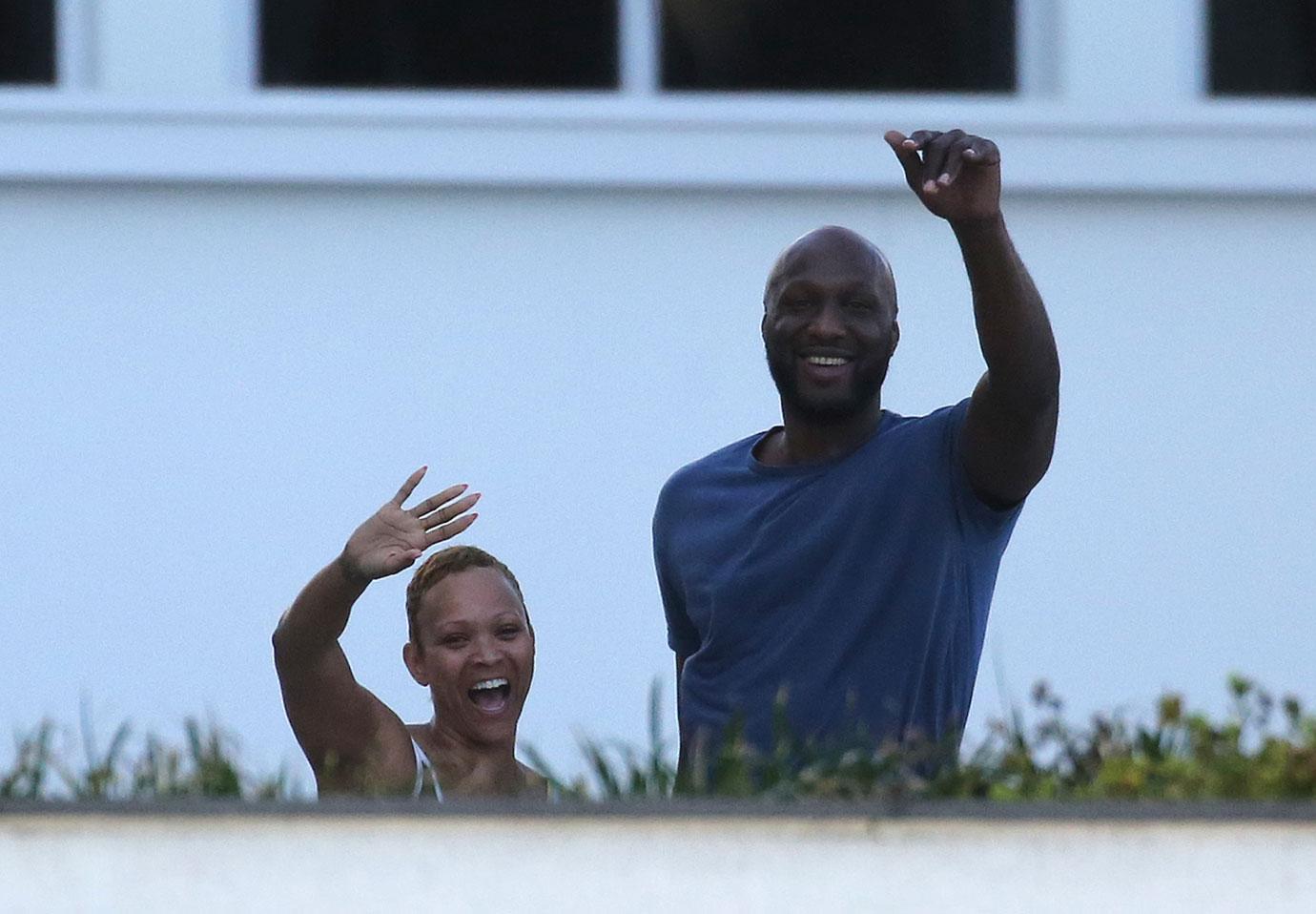 The former Lakers star broke the news that he had proposed to his girlfriend on Instagram on November 11. "Introducing my new fiancée!! Soon to be Mrs. Parr-Odom. She the ONE!!!! @getuptoparr," he captioned a photo of the pair.
Article continues below advertisement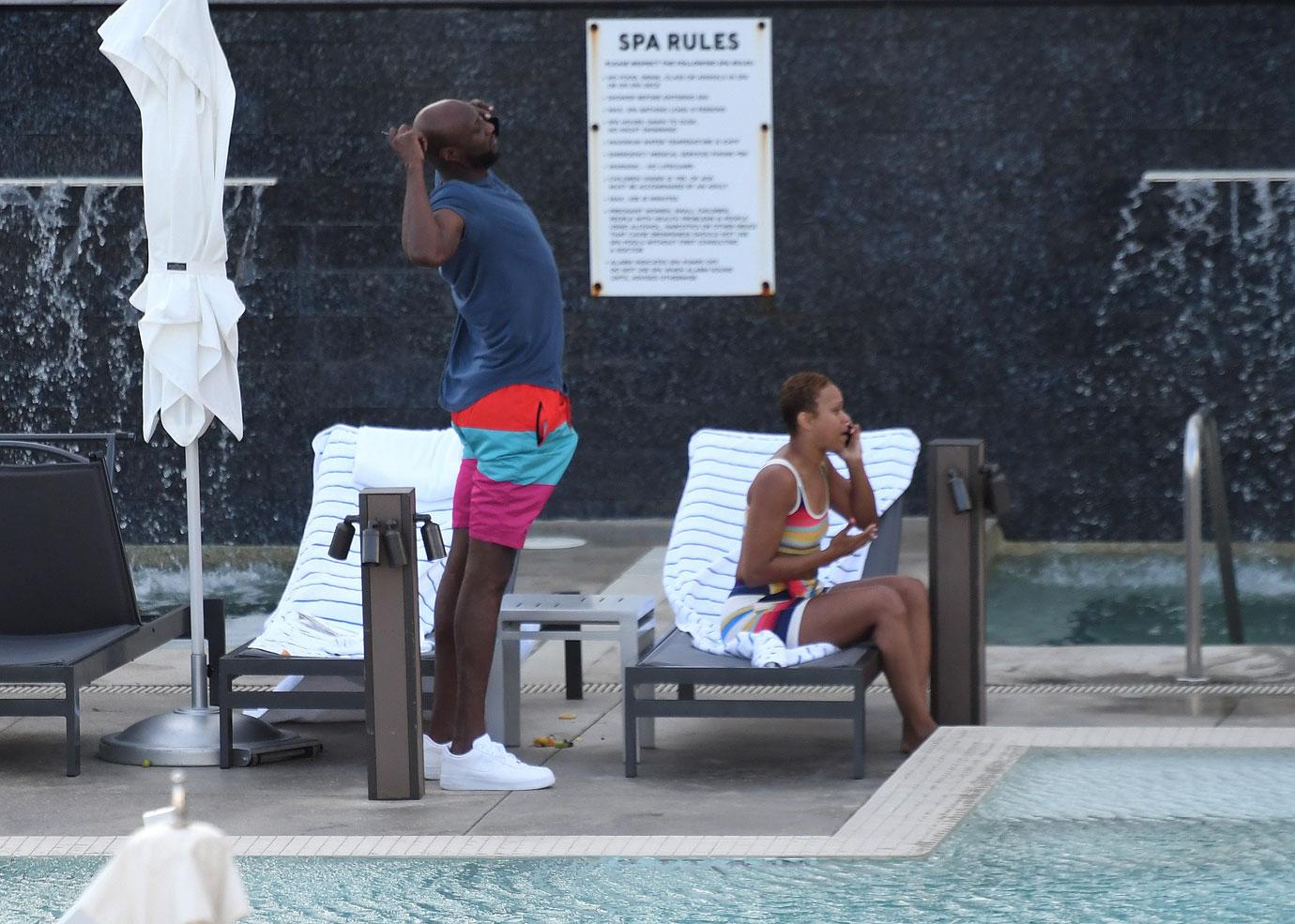 Lamar's son Lamar Jr., 17, was upset by the fact that he learned about his dad's engagement on social media. "Not a txt or phone call to see how people who've known this dude his whole life to see how we would feel or react. Knew shawty for 4 months and already got you twisted, fam n friends already don't approve of homegirl but she already got your a** ina sunken place. Shame family gotta find out on social media but that's been how life been all the time as a son of an Odom," the teenager wrote on Instagram.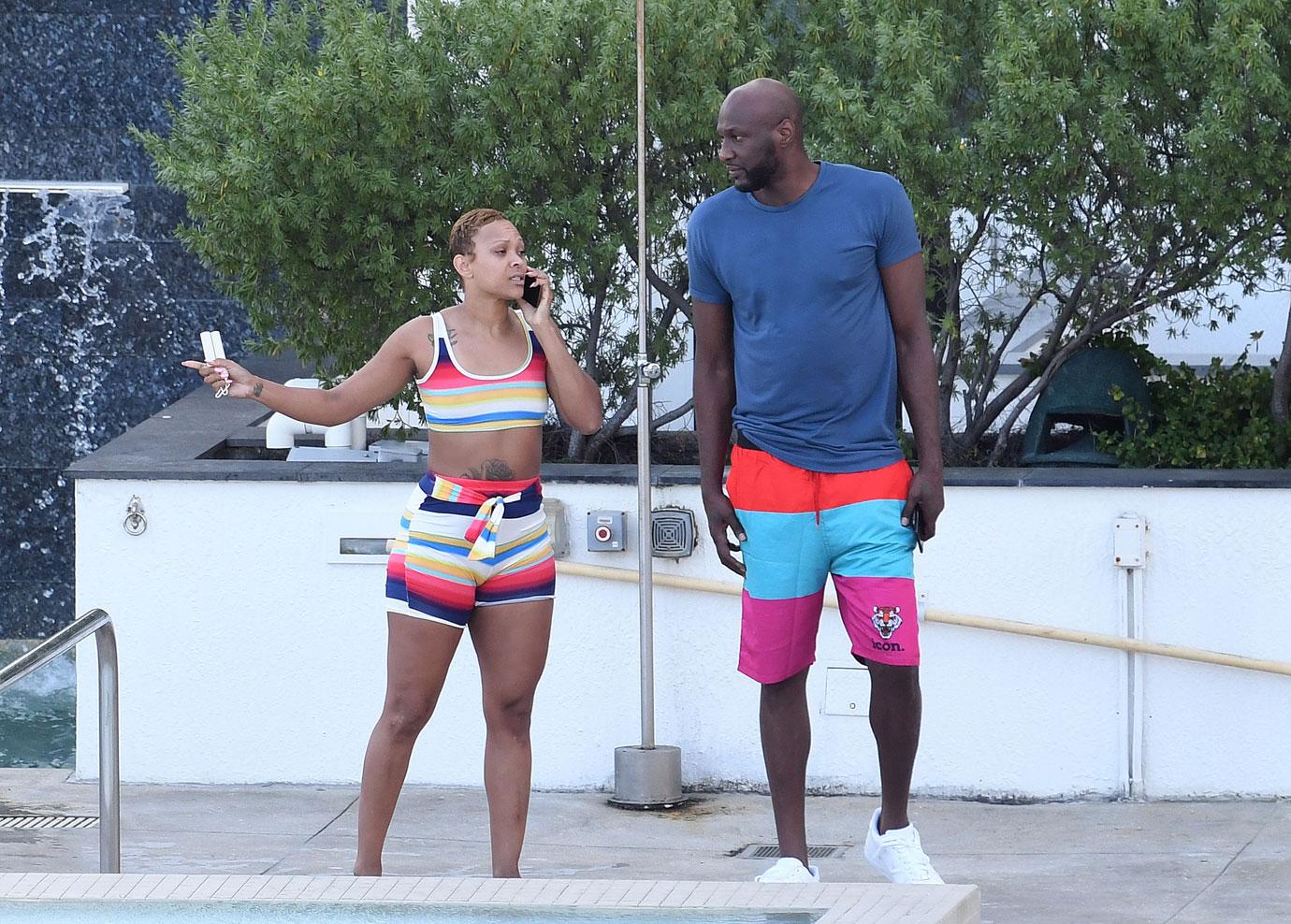 The following day, Lamar Jr. apologized for his comments. "Last night I was emotional seeing my father got engaged through social media. I was hurt and caught off guard. At the end of the day, I am a teenager, that is becoming a young man. I have to be responsible for what I post, I have nothing but love for my dad and want what's best for him," he explained.
Article continues below advertisement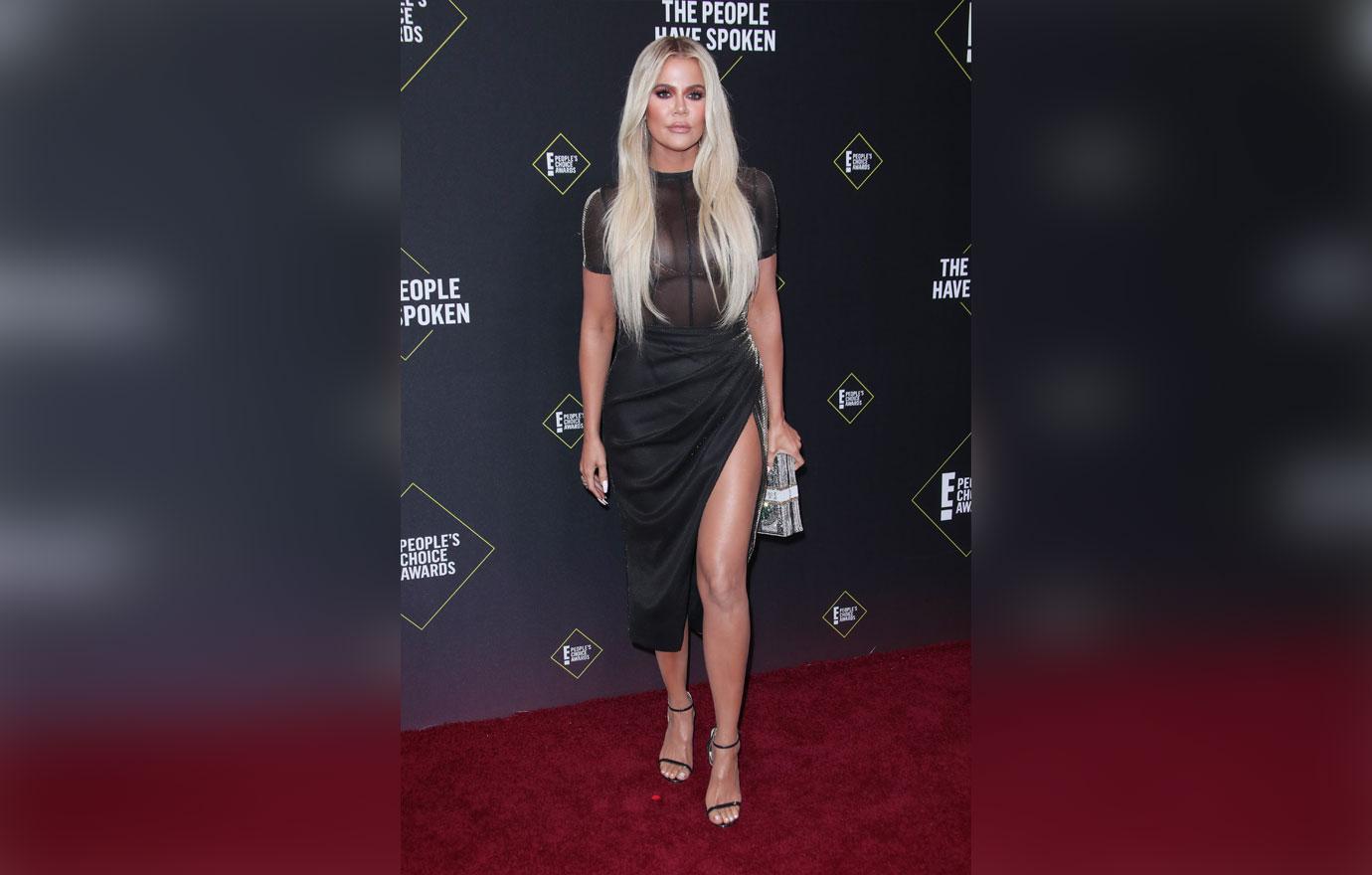 Lamar's ex Khloe Kardashian has yet to publicly comment on the engagement, but she's reportedly happy for her former husband. "Khloe wants Lamar to be happy. She has always had hope that he would find his way and live a long and healthy life," a source told E! News. "She's happy for him if he has found happiness again. The chapter of her life that she shared with Lamar is closed and she has moved on. She harbors no ill will or jealousy."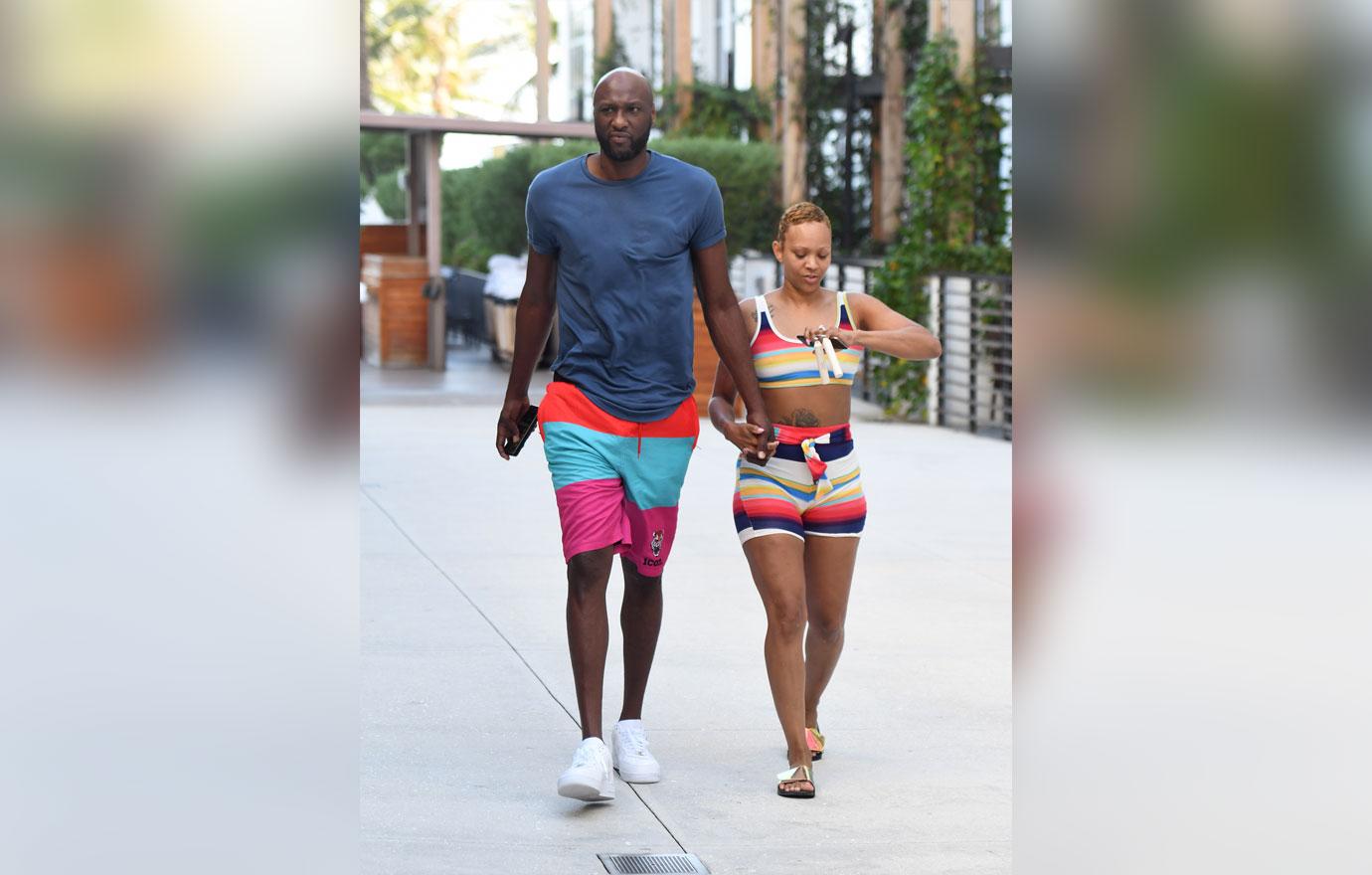 Article continues below advertisement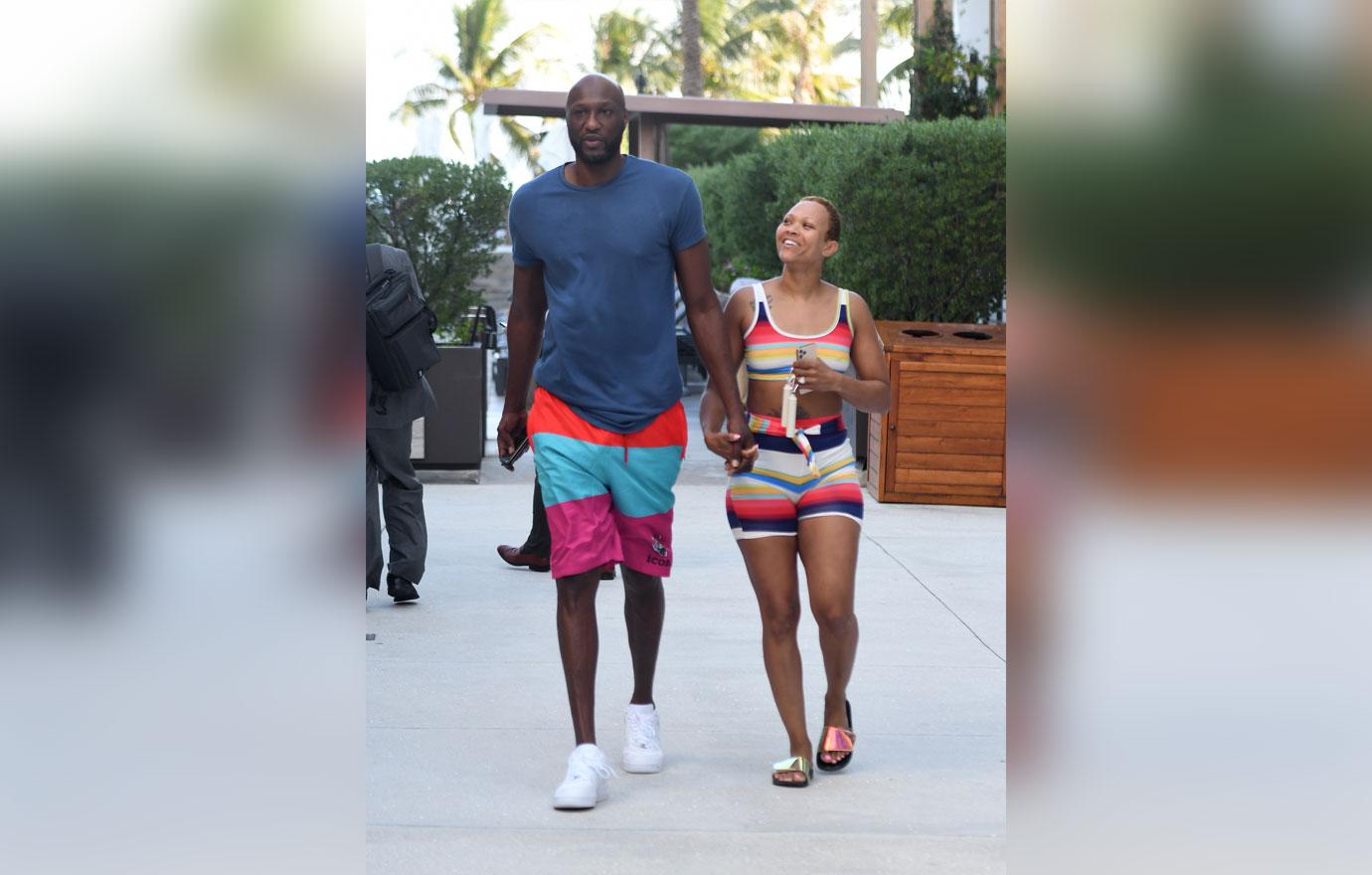 The lovebirds have yet to announce a date or any plans for the wedding, but fans might get a glimpse into that process with their upcoming reality show.