PHOTOS
Meghan King Edmonds Seemingly Shades Ex Jim Edmonds By Saying She Wants A Partner That 'Isn't Jealous'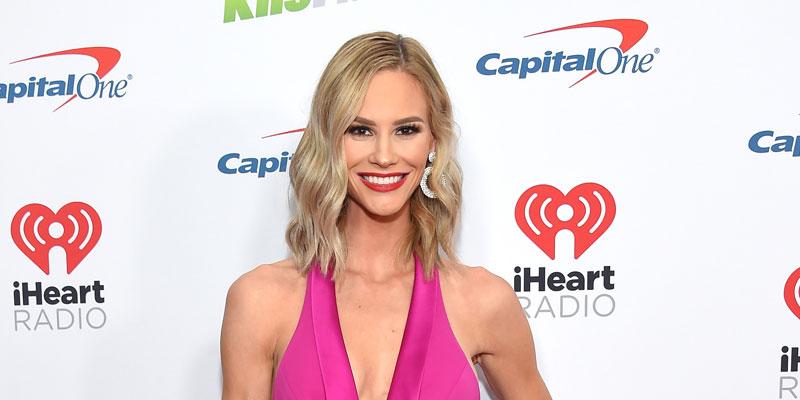 Article continues below advertisement
"I just want a partner, right? I just want somebody who's supporting me and isn't jealous or trying to suppress. You know, somebody who grows with me — instead of, like, staying stagnant at a certain place. Like, to me that's intimacy. I just need that partner next to me who's gonna hold my hand," Meghan, 35, explained on the Intimate Knowledge podcast with Brooke Burke.
Article continues below advertisement
A fan pointed out Meghan's thin appearance after she posted an Instagram on December 13, and the former reality star admitted that she loses her appetite when under extreme stress. "You look very skinny. I know you have a lot on your plate. And I can only imagine how hard it is to juggle it all. Take care of yourself momma, you can't pour from an empty cup. Sending you love," the fan wrote. "I'm a stress non-eater. I'm working on it," Meghan responded.
Jim and Meghan are parents to daughter Aspen and twin sons Hart and Hayes. The former spouses agreed to 50/50 custody of their three kids in November 2019. "Meghan didn't want Jim to get equal/joint custody, but that's exactly what happened. She expected him to get less because she's been saying he can't handle it, but he's doing just fine. Meghan and Jim have not been in front of a judge yet, but attorneys agreed upon a 'parenting plan' that accounts for at least some of the upcoming holidays. She has them this Thanksgiving, and he gets them next year," a source told In Touch at the time.
Article continues below advertisement
MORE ON:
Meghan King Edmonds
Jim thanked his fans for their support in a candid Instagram post on December 31 and vowed to not let the negativity surrounding his divorce get the best of him. "Day one of trying to start over (yes it took me this long). I allowed my situation to get the best of me, but I will not allow lies and false accusations to bring me down ever again. I'm finally back in the gym and trying to get myself together. The struggle is real for all of us … me included! Thank you to everyone that supported me. #onedayatatime #support," he wrote.
Article continues below advertisement
What do you think of Meghan's comments about what she wants in a future partner? Sound off in the comments below!