STYLE
'Resale Royalty' Stars Tell You How to Score the Best Second-Hand Designer Finds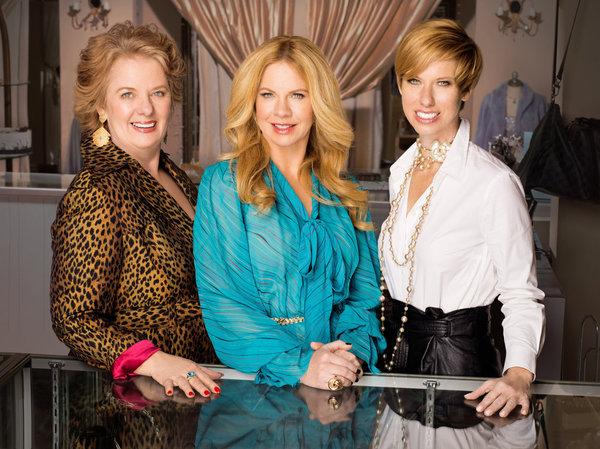 Article continues below advertisement
"We never sought them, they sought us because of who we are and what we are and our national recognition," says Sue. "We're sort of an enigma in where we are. We're in the Midwest, we're not in LA or New York, but we're the best and we have the best. It comes to us from all over the country and all over the world."
OK! News: What Super Sweet Thing Did Nick Cannon Say About His Wife?
For those seeking designer items at a discount (I mean, really, who isn't?), the Resale Royalty ladies offer up some wise advice:
• Patronize trustworthy resale shops.
"There is an organization called the National Association of Resale Professionals (NARTS), and that organization adheres to a code of ethics so that any shop with that NARTS seal on the window you would say that they're supposed to have authentic items. It's the background of our success," says Sue. "We've learned everything we know from NARTS. I would always recommend to seek out these stores."
Article continues below advertisement
OK! News: Want Red Hot Hair Color? Get Some Tips Here!
• Be aware of an item's worth.
"If you're looking at the Chanel Caviar Quilted Bag and it's $200, it shouldn't be," says Diana. Sue adds, "Nobody is going to sell it for that. If it's too good to be true, it probably is."
Watch: Kristen Wiig Talks Life After 'Saturday Night Live'
• Remember patience is key.
"You have to allow yourself time, there's no run in and see," says Laura of shopping resale. "There's only one of everything, you have to make time. And because you're making the time it's worth it. You're going to find that Rebecca Taylor blouse for $20."