VIDEOS
The Bachelorette Week In Review: 2 Reality Stars Watch The Bachelorette Together, Sean Lowe's Ex Was On The Vampire Diaries, and More!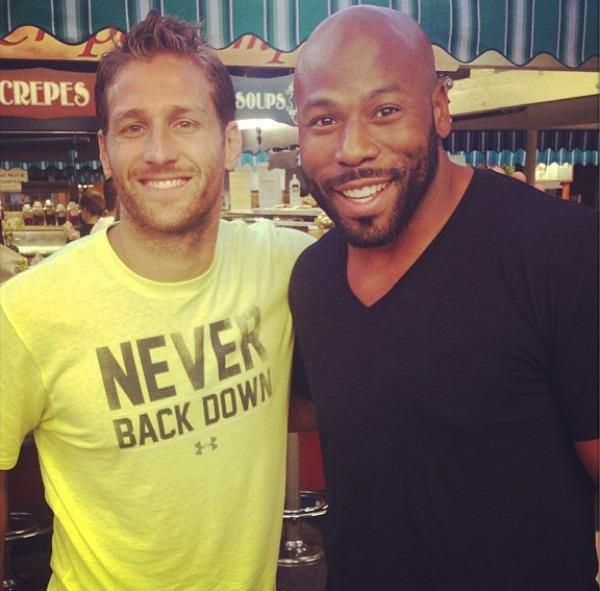 It's coming down to the wire on this season of The Bachelorette. As we're anxiously waiting for Desiree to choose her soulmate, we're also keeping up with the other Bachelorette contestants past and present to see what they've been up to. In this edition of Week In Review, you'll find out why Emily Maynard is a great mom, which reality men watch the show and more!
Article continues below advertisement
Just like most little girls, Emily Maynard's daughter, Ricki, loves makeup. So as a 9-year-old, is there any other choice but to put makeup on your doll? Absolutely not! McKenna looks fab, don't you think?
What do Juan Pablo Galavis and The Voice's Anthony Evans, Jr. have in common? Watching The Bachelorette, of course! We give major props to any guy who's confident enough with his masculinity to not only admit to watching a show about finding love, but also posting a video of it for the entire world to see!
OK! Exclusive: Danielle Bradberry Talks Her Future after The Voice
We loved seeing Ali Fedotowsky on E! News last week, so the fact that she's back for more is absolutely fabulous! Ali posted two pictures of herself filming the show and we're kinda wondering if the E! execs' wheels are turning to bring have her be on the show more regularly, 'cause ours sure are!
Just because Chris Harrison has his own dating app doesn't mean he isn't interested in jumping on board other app-trends. Thanks to former Bachelorette winner Jef Holm, Chris is officially a Snapchat user. While we think it's great that he's inviting his fans to contact him on the app, we can't help but wonder how he's going to handle the onslaught of pictures he's bound to receive.
Article continues below advertisement
Photos: Remembering Cory Monteith's Best Moments
Posting #tbt pictures on Twitter and Instagram is pretty normal for both celebs and regular people, but posting a #tbt on The Vampire Diaries set is unusually awesome, even for an ex-bachelorette. Lesley Murphy posted a throwback screenshot of her days as an extra on the set of TVD, way before she was fighting for Sean Lowe's heart on season 17 of The Bachelor.