VIDEOS
Billy Eicher and James Van Der Beek's Rough Starts in TV and More Late Night TV Highlights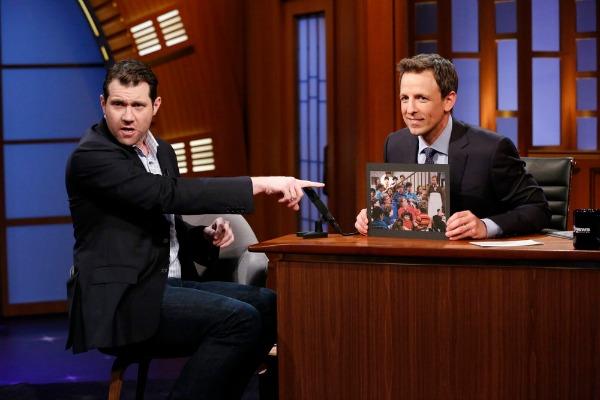 The late night landscape continues to evolve, yet the laughs keep coming. In this week's Late Night Booty Call, several late night torches were passed, a rousing game of beer hockey was played and NPH got really real. Check out the highlights below!
Stephen Colbert appeared on The Late Show to chat about a random assortment of topics with David Letterman. Oh, and also about that thing where he's taking over the show next year.
Article continues below advertisement
hulu id=cm6cgfcsg_8qlbx9t5nfsw width=512
Timothy Simons, better known as Jonah from HBO's Veep told David Letterman he really "boned" his audition for the show. What a Jonad thing to say!
PHOTOS: We love Mean Girls so much we made our own celebrity Burn Book!
David Duchovny and Jimmy Fallon played an intense and insanely fun game of beer hockey, sure to be the nation's hottest new drinking game.
hulu id=lt1a4odgyew4gtttmz-rha width=512