VIDEOS
All The Hottest Divergent Hotties and More Late Night Highlights This Week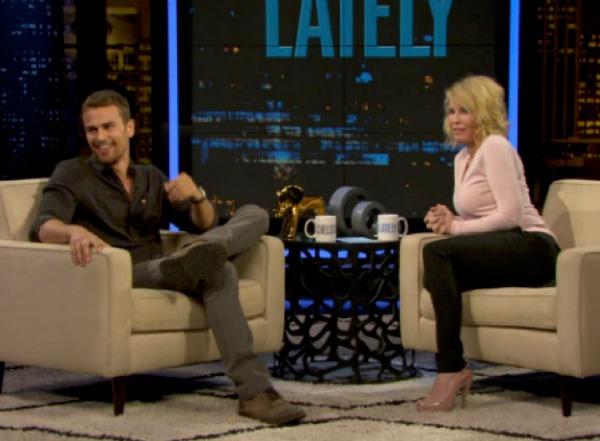 The Divergent movie hits theaters this weekend and brought with it several late night TV show appearances from its plethora of hot actors. See them all below in this week's Late Night Booty Call as well as a handful of chuckle-inducing clips starring guys that are equally as hot, but just weren't cast in what is sure to be the number one movie this weekend.
Article continues below advertisement
Scandal star Tony Goldwyn stopped by Jimmy Kimmel Live to talk about the phenomenon that is Divergent (he's in that too!):
hulu id=b5ft84yreyokzbfw44we5g width=512
Jai Courtney also spoke with Jimmy Kimmel this week about earthquakes and of course, that little movie:
hulu id=znxb8lv-97z9fcobt4xgbq width=512
Theo James interviewed Chelsea Handler about her siblings and vacations:
hulu id=qrbtpczra903q6_tptoxjq width=512
Ok, did anyone else know this boyband beef existed back in the day? Thanks to Watch What Happens Live and Nick Lachey for speaking the truth:
What was your favorite late night moment of the week? Tell us in the comments below or on Twitter @OKMagazine.