VIDEOS
Jon Hamm Talks Sex Scenes Plus More of The Hottest (And Funniest) Late Night Moments This Week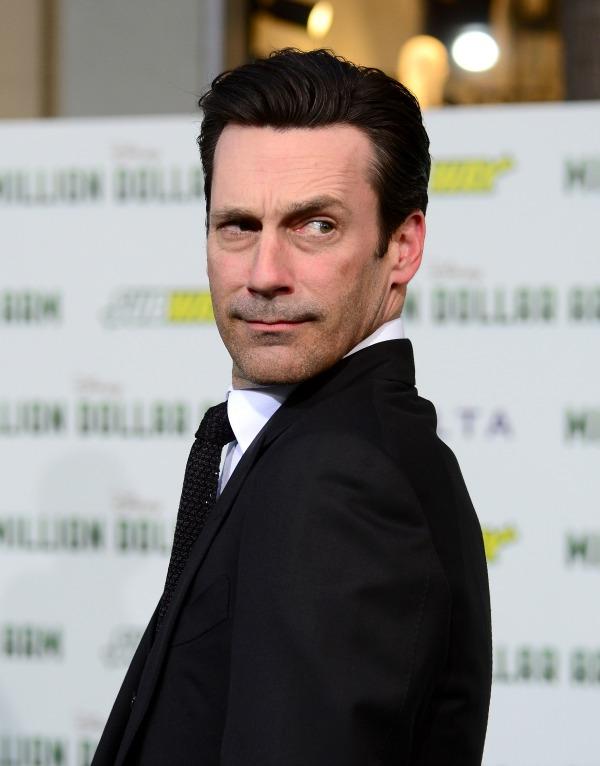 There was no shortage of hot, charming dudes on the late night TV shows this week, that is a fact. Let's relive them, over and over again, shall we? Slip into something a little more comfortable for this week's Late Night Booty Call.
Jon Hamm hung out in the clubhouse on Watch What Happens Live this week and did pretty well in his round of Plead the Fifth:
hulu id=ptnzrawh877qbs1t0negow width=512
Also keeping it sexy was Will Arnett on Conan. A little double entendre never hurt anyone!
Article continues below advertisement
hulu id=9gaib1inlnbrbkfwvwzunq width=512
Back in their SNL days, Will Forte had some pretty clear directions for Seth Meyers after he wasn't entirely supportive of one of his ideas.
hulu id=qv-skxw8flkkc36tm0fanq width=512
If you watch Matthew Rhys in The Americans every week, you know he can pull off many different looks. But his real accent? It's mind-blowing. Listen to him use it on Late Night with Seth Meyers: