EXCLUSIVE
OK! Q&A: Pop Newcomer Troy Doherty Talks About His Debut Single 'Unbreakable'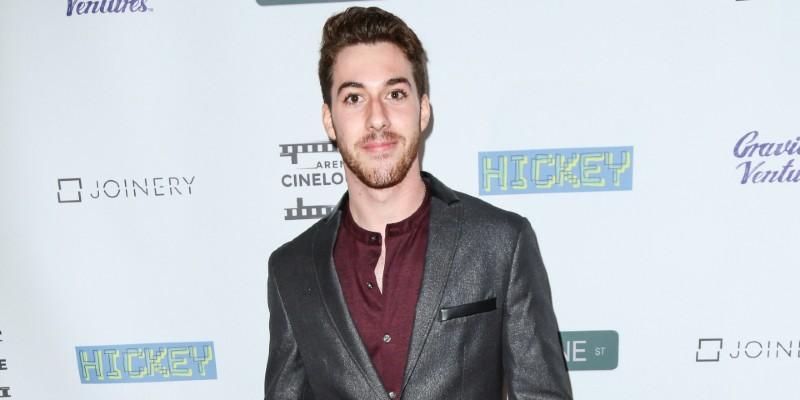 Troy Doherty got his start in musical theatre before landing roles on This Is Us, The Last Ship and Victorious. Now, the man of many talents is releasing his debut single, "Unbreakable."
OK! chats with the actor and musician.
LADY GAGA, JUSTIN BIEBER AND MORE! SEE THE 2020 MTV EMA NOMINATIONS
Tell us about "Unbreakable."
Troy Doherty: The song is a reminder to myself of the person I choose to be. If you want something in life, you need commitment, sacrifice and the courage to make it happen. It's scary, but the reward of getting out of your comfort zone is far greater than the risk of not. I hope this song inspires others to stop being afraid and to trust in themselves.
Article continues below advertisement
What ultimately inspired you to get into the music industry?
Performing has always been a part of my life, but music has always been my driving passion. One day I was playing a song of mine for a friend in Los Angeles, and she said, "There are people in the world who really need to hear this!" At that moment, I decided it was time to be honest with myself and face the music.
Which fulfills you more: acting or making music?
They are fulfilling in different ways. With acting, I get to walk in someone else's shoes and tell their story. With music, I walk in my own shoes, with my own stories, telling my own stories.
IS BRITNEY SPEARS ACTUALLY OK? INSIDE 6 VERY WORRISOME MOMENTS OF 2020
How has the pandemic affected your creative process?
At first it was hard, but I've taken the time to journey inward. I added new songs to my music catalog. I also performed a concert in front of my aunt's house in Tennessee to a socially-distanced audience. I've performed 17 shows since April. It's helped keep my creative juices flowing.
Any other upcoming projects?
Yes, I'm a lead in a feature film that's in post-production. I just completed the "Unbreakable" music video, and I'm excited for everyone to see it. And I have several new singles planned for release in the upcoming months, with an album coming out in 2021. We're doing it!
"Unbreakable" is available on all streaming platforms.