HEALTH
Ellen DeGeneres Says She Has 'Excruciating Back Pain' Amid COVID-19 Battle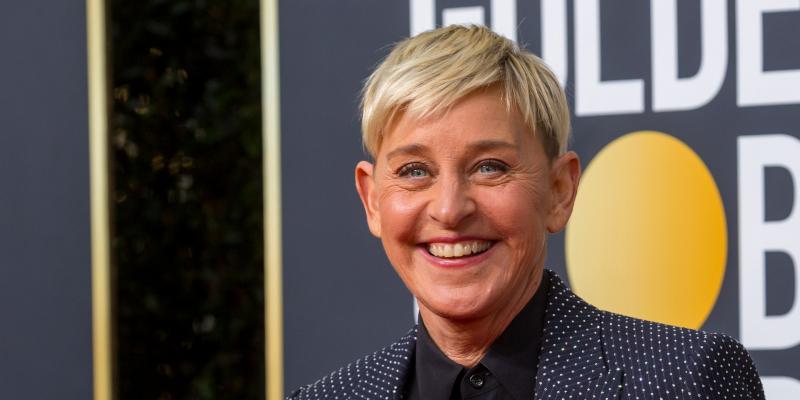 Host Ellen DeGeneres posted a health update after she was diagnosed with COVID-19 and opened up about the strange symptom she experienced.
DeGeneres posted a short clip to Instagram on Wednesday, December 16, and thanked her fans for the well wishes. "I appreciate it very much I'm feeling 100 percent. I feel really good."
While DeGeneres is in good spirits, she shared that she experienced "excruciating back pain," which she didn't realize was a symptom of COVID-19. "I talked to some other people, back pain. Who knew," she shared before she played a quick game of Connect Four with wife Portia de Rossi.
Article continues below advertisement
Fans took to the comments section to share their COVID-19 experiences with the 62-year-old.
The most common symptoms of COVID-19 are fever, a dry cough and fatigue, although aches and pains, a sore throat, headaches and a loss of taste and smell are also common.
DeGeneres' followers were happy to hear she was getting back to her old self. "Glad to hear you are doing better," a fan told The Ellen DeGeneres Show host. "Get well soon Sweet Ellen," another said, while some fans shared that they missed DeGeneres on her show.
Article continues below advertisement
Being diagnosed with COVID-19 was another blow to DeGeneres after her reputation took a massive hit amid allegations that the daytime talk show was a "toxic" place to work.
Content production has fallen due to fewer funds from advertisers, and it's more difficult to secure top-notch guests as celebs don't want to be associated with the scandal. "For the first time, everyone was starting to ask us, 'If you have an idea, tell us because we will listen. If you have an idea for a celeb, even if they're not A-list or famous, we'll take anyone who will bring us numbers and eyeballs,'" one insider said.
Article continues below advertisement
We hope Ellen feels better soon!