NEWS
A Big Brother Player Wins the POV and HOH Aaryn Must Put Another Nominee on the Block!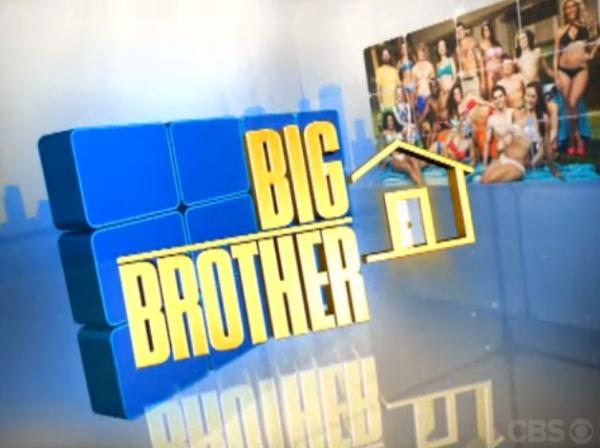 Helen and Elissa are on the Big Brother block thanks to Aaryn and her alliance with Amanda, McCrae and Andy. "Elissa is the pawn, and Helen is the target," says Aaryn.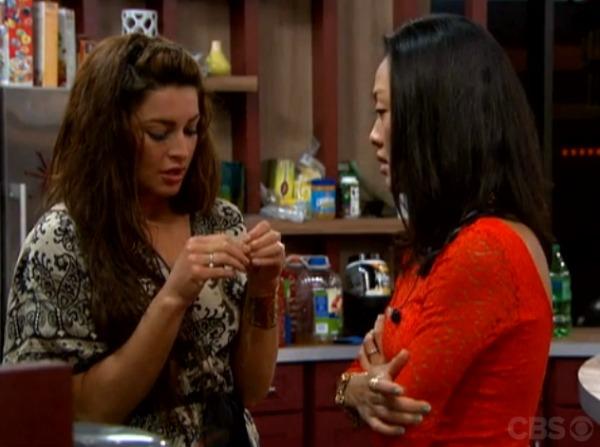 Helen is certain she's safe thanks to what we know is a fake final three deal with McCrae and Andy. Elissa feels sad because she doesn't want to lose Helen, but she doesn't want to go home either.
But anything can happen during the Veto Competition!
Article continues below advertisement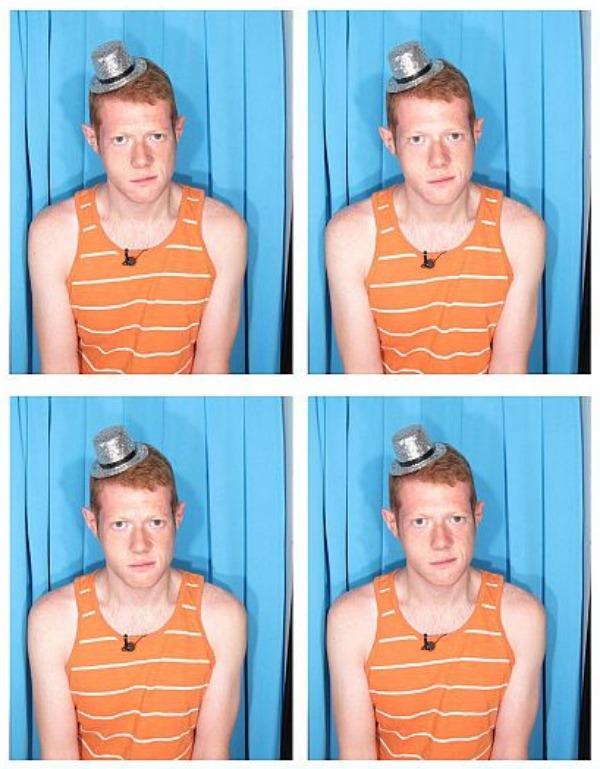 OK! Exclusive: Rachel Reilly Delivers a Personal Message to McCrae!
So Helen spins her wheels focusing on getting Spencer kicked out. Amanda and McCrae celebrate sitting pretty in the game by spending their days lying around and making out. Spencer focuses on preparing to fight for the Veto if he gets to play. And Andy starts to show more confidence playing the houseguests.
Now it's time for the Veto Competition!
Article continues below advertisement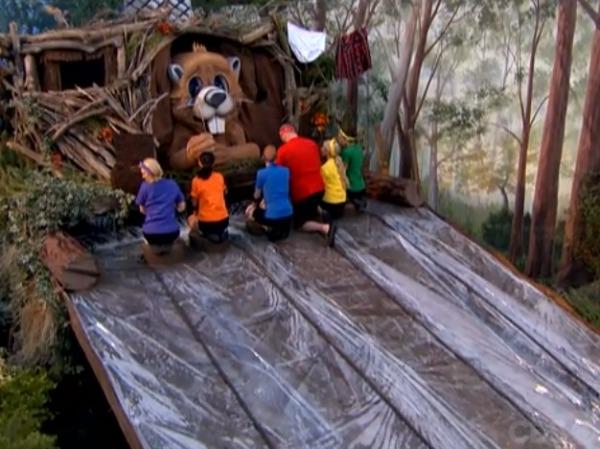 Unfortunately, a flood has scattered the letters throughout the forest before he could mail them. Each round, the beaver will read a portion of a missing letter he wrote to an evicted houseguest.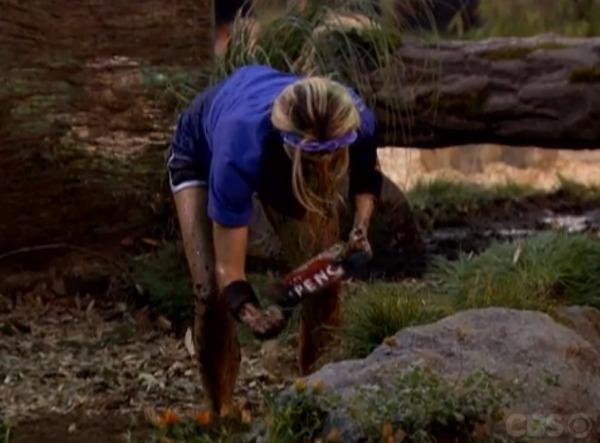 The last player back up the dam is automatically out of the competition. Whoever is left on the last stump and has the correct envelope at the end of the game wins the POV!
GinaMarie is out first, followed by Helen, Andy, Aaryn and Spencer.
Article continues below advertisement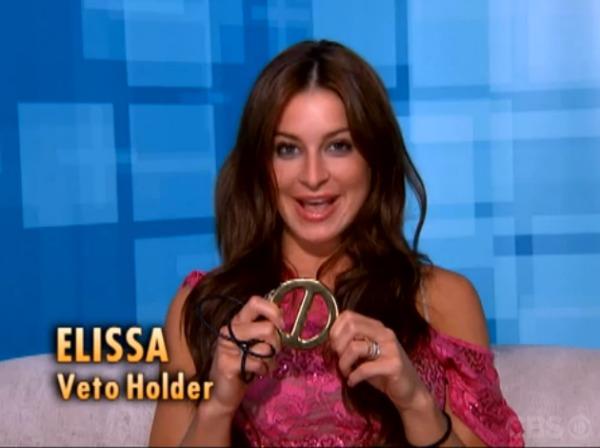 Helen thinks Spencer will go up and is SO excited. But Amanda reminds viewers that "Helen, you're going home!"
Suddenly, the light goes off in Helen's head and she realizes Andy didn't really try to win the POV, which means he doesn't want to fight for her to stay.
Article continues below advertisement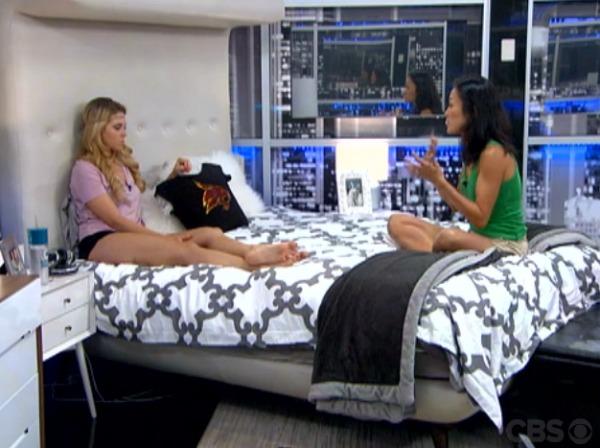 Finally, something sensible comes out of Aaryn's mouth!
"The game changing move for this show could be getting Amanda out of this house," says Helen.
Watch: Players React to Aaryn's Racist Rants
Broken record. How many times do we have to hear this from houseguests before somebody finally does it? Unfortunately, it seems like we're stuck with McCranda until the end.
But Amanda suddenly makes a grave mistake by fighting with Aaryn about drinking all the wine earlier in the summer.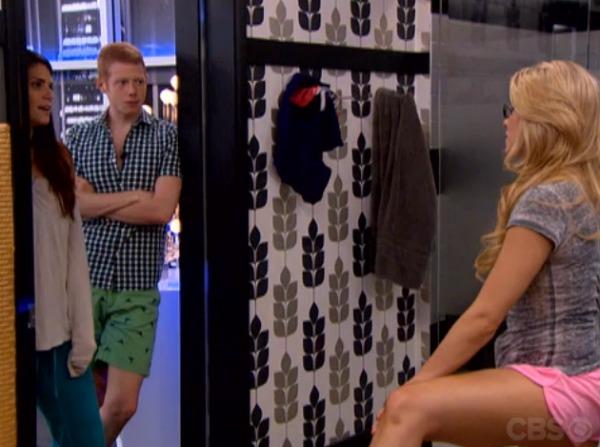 "Here we go again…Amanda's fighting with Aaryn, who's in our alliance," says McCrae. "Plus, Aaryn's HOH, which is a recipe for disaster."
Watch: Julie Chen Talks About the Controversy Destroying the BB House
"I'm bathing in the blood of everyone Amanda has wanted out of this game," says an angry Aaryn.
She then refers to Big Brother 15 as "The Amanda and McCrae Show."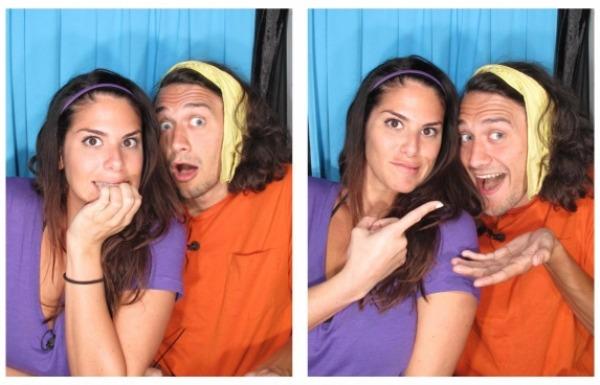 So will the Mean Girls finally (wisely) turn on each other? Let's find out during the POV Ceremony!
Article continues below advertisement
Elissa uses the POV on herself.
Aaryn then chooses a replacement nominee. She selects…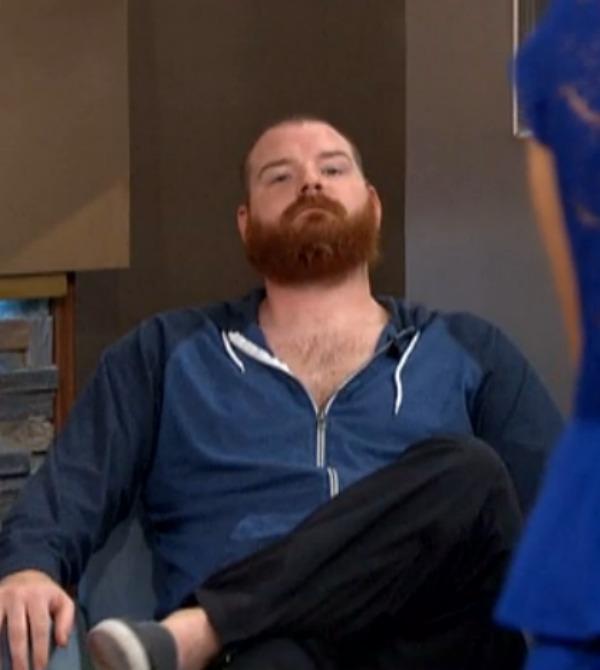 Will the game ever get any good? Maybe there's a slim chance since tonight one of the last four evicted houseguests—Candice, Judd, Jessie and either Helen or Spencer—will battle it out to get back in the game!
Who do you think will leave "The Amanda and McCrae Show" tonight? Who do you want to see come back into the house? Follow me on twitter for more BB recaps, exclusives and news, and then sound off in the comments section or tweet us @OKMagazine.