NEWS
Ashley Graham Shares Steamy Nude Photo: 'I Love My Big Strong Beautiful Body'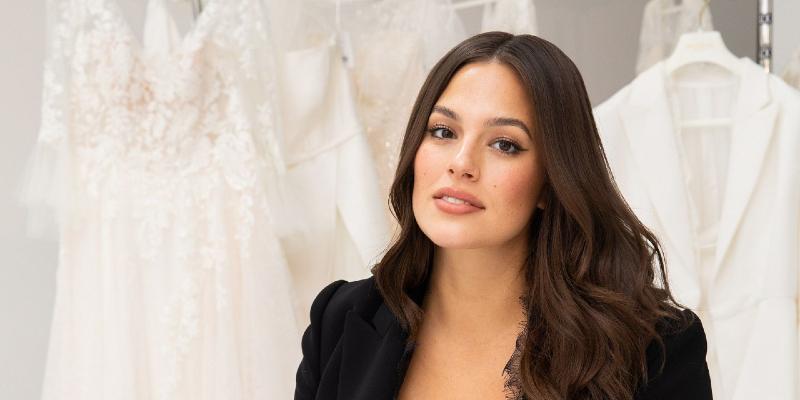 Article continues below advertisement
"Nakie beautiful girl," another said, adding heart emojis.
"I hate that this is seen as 'big girl.' I see nothing but a beautiful, naturally curvy woman in all her glory ... super sexy and womanly," a third user added. Graham responded to this comment to back up her use of the word "big."
"I hear what you're saying. But if you look at 'big' as a positive or love then you can see it like I do. I love my big strong beautiful body," she replied.
Article continues below advertisement
"You're either too fat and not pretty enough or your just über-duber sexy like the Marilyn Monroe's or Jennifer Lopez's of the world … just because they were two of the most notable curvy women in society. But at the end of the day, they weren't that curvy … nobody sat down and had a fat roll hang over their stomach. That was the struggle — I never had anybody to truly look up to. That's why I said, 'I'm going to be that person,'" she told Details magazine in 2015.
Earlier this month, Graham was a guest on Red Table Talk, where she shared more about how she is adjusting to being a new mama.
"So now that I have Isaac sleep trained, I put him down at 8 p.m. and I go to sleep, but usually in the hours between 12:30 and about 4 o'clock in the morning, I have what my husband is calling these night terrors," she said.
"In my sleep, I am hunting for my child. I'm like, 'Where is Isaac? Where is he? ... I'm looking under the bed, I'm flipping my husband upside down, I'm turning on the lights. It's happening almost every single night. What is that?'"