NEWS
'Bachelor' Alum Caelynn Miller-Keyes' Brother Haydn Is Missing: 'We Need Help'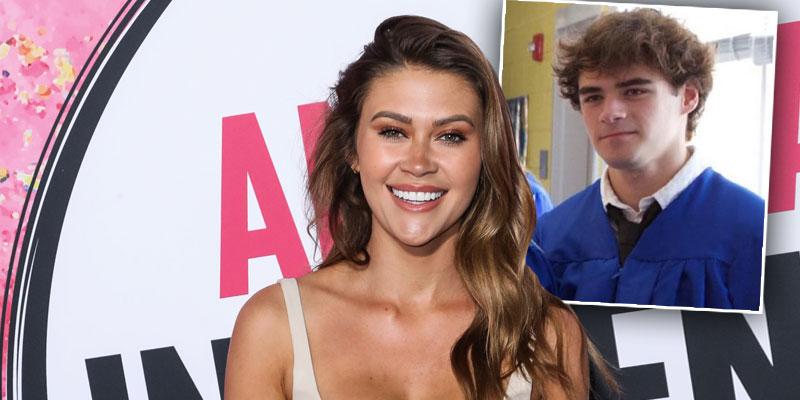 Bachelor alum Caelynn Miller-Keyes took to social media to ask for any information regarding her brother Haydn Kamenicky, who hasn't been seen in 24 hours.
"My brother is missing and we need help finding him. He was last seen yesterday morning in Fredericksburg, VA," the 25-year-old captioned photos of her brother via Instagram and Twitter on Wednesday, November 11. "Please contact me or the Fredericksburg police, 540-658-4450 if you know anything."
Article continues below advertisement
While there was speculation the lovebirds secretly tied the knot earlier this year — after they were both seen wearing what appeared to be wedding bands— Miller-Keyes and Unglert, 29, shut down the rumors in June. "Here's the thing, in my opinion, I don't need to title of husband to show the world that I'm committed to one person, and so the fact that I'm wearing the ring is showing just that," Unglert told host Chris Harrison on The Bachelor: The Greatest Season — Ever! "I'm committed to Caelynn and only Caelynn.
Article continues below advertisement
COLTON, ALI & MORE! BACHELOR OR BACHELORETTES WHO *ALMOST* QUIT THE SHOW
"And that's why I've been wearing it for the past six or so months," he added. "We're in this for the long haul. There's no going back."
"It's our way of telling the world or the people that we're around that we're committed to each other," Miller-Keyes said of why the duo wear rings. "I think it's one of those comforting things where you can wake up in the morning and see your partner wearing that ring and be like, 'OK, yes, they know that I'm committed to them and vice versa.'"
After leaving BiP, Miller-Keyes and Unglert set off on a road trip around the world together. "We've climbed volcanos. We've hiked, climbed, rock climbed. We've done a lot. ...I did not expect what I got. Dean is an enigma, for sure," the beauty queen dished. "Our relationship has been so much fun because he brings out a very different side of me," she told E! News last year.