NEWS
The ~Truth Hurts!~ Lizzo Says Body Positivity Movement Is Now 'Commercialized'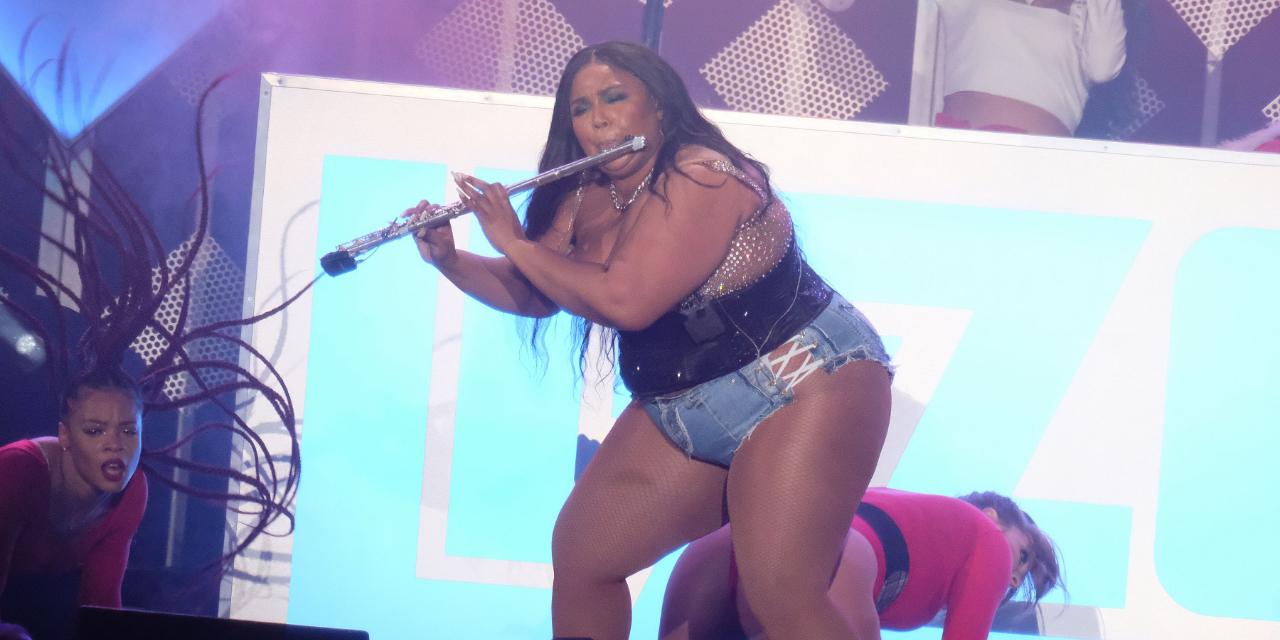 Lizzo shared her thoughts on the body positivity movement and why she has some critiques about it.
"It's commercialized," the 32-year-old told Vogue magazine for their October issue. "Now, you look at the hashtag 'body positive,' and you see smaller-framed girls, curvier girls. Lotta white girls."
LIZZO OPENS UP ABOUT TOXIC RELATIONSHIP THAT RESULTED IN BODY DYSMORPHIA
"And I feel no ways about that, because inclusivity is what my message is always about," she added. "I'm glad that this conversation is being included in the mainstream narrative."
Article continues below advertisement
LIZZO ROCKS SEXY ANIMAL PRINT SHIRT AHEAD OF BBC LIVE LOUNGE PERFORMANCE
However, the Grammy winner admitted she doesn't appreciate that "people" who "created this term are not benefiting from it."
"Girls with back fat, girls with bellies that hang, girls with thighs that aren't separated, that overlap. Girls with stretch marks. You know, girls who are in the 18-plus club," she explained. "They need to be benefiting from ... the mainstream effect of body positivity now. But with everything that goes mainstream, it gets changed. It gets — you know, it gets made acceptable."
Over time, Lizzo hopes that society changes and realizes that all body types should be accepted. "I think it's lazy for me to just say I'm body positive at this point," she said. "It's easy. I would like to be body-normative. I want to normalize my body. And not just be like, 'Ooh, look at this cool movement. Being fat is body positive.' No, being fat is normal. I think now, I owe it to the people who started this to not just stop here."
Article continues below advertisement
"We have to make people uncomfortable again, so that we can continue to change," she added. "Change is always uncomfortable, right?"
BEYONCÉ SNUBBED! GRAMMY AWARDS 2020: SEE WHO WAS NOMINATED & WHO WAS NOT
Of course, the 'Truth Hurts' songstress celebrated the exciting milestone by posting several snaps from the photoshoot on social media. "I am the first big black woman on the cover of @voguemagazine," she wrote. "The first black anything feels overdue. But our time has come. To all my black girls, if someone like you hasn't done it yet— BE THE FIRST."
We love your forward thinking, girl!