NEWS
Lori Loughlin Is A 'Wreck' In Prison, Hoping To Make It Home For The Holidays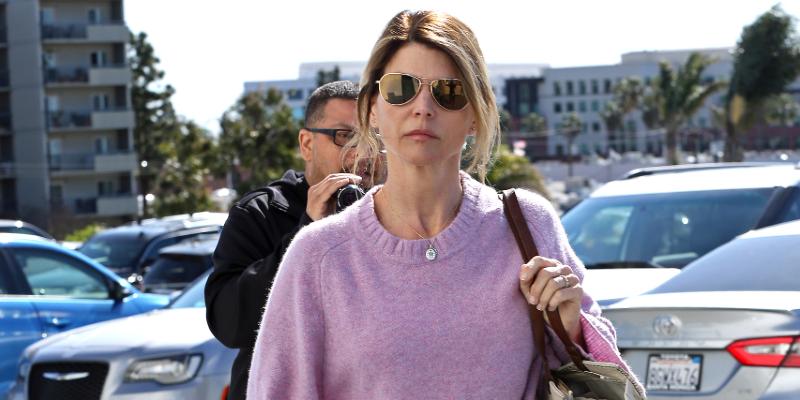 It's not like the set of Orange Is the New Black! Lori Loughlin has been in prison for less than a week, and already the actress is a "wreck."
"Lori really went into prison strong, she had her faith and the support of her family, but the first few days and road ahead are daunting," a source told Us Weekly.
Another source told the outlet that the 56-year-old actress has "tried her best to be brave and look at the end result but there was nothing that could dissipate her fears."
Article continues below advertisement
Loughlin and her husband Mossimo Giannulli were arrested as part of the nationwide college admissions scandal in March 2019. The couple paid William Rick Singer $500,000 to get their two daughters into the University of Southern California as part of the crew team, despite never playing the sport.
WHO IS OLIVIA JADE? 10 THINGS TO KNOW ABOUT LORI LOUGHLIN'S DAUGHTER
The duo originally plead not guilty to the crimes, but had a change of heart in May and took a plea deal. Loughlin was sentenced to two months behind bars, and ordered to pay a $150,000 fine, two years of supervised release and 100 hours of community service.
Article continues below advertisement
Eight weeks to the day that Loughlin reported to prison would be Christmas, leaving hope that the mother of two would make it home for the big day. "It's been hanging over her head for so long, she is hopeful that she can be home for the holidays and put this behind her," a source close to Loughlin to E!.