NEWS
Miley Cyrus Claims VMA Director Made Sexist Comments About Her Performance: 'You Want To Be Treated Like A Guy?'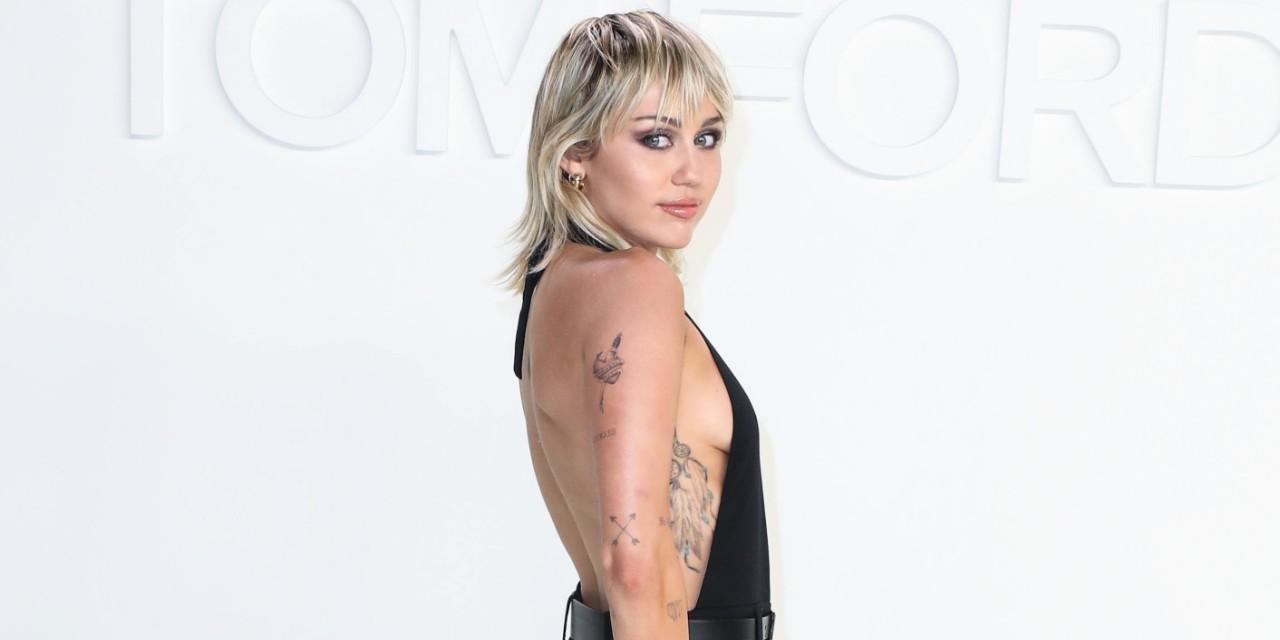 Miley Cyrus wants to be treated equally!
The 'Midnight Sky' songster sat down with podcast host Joe Rogan this week and opened up a sexist comments she endured from one of the directors of her performance at the MTV Video Music Awards on Aug 30.
The 27-year-old said the shocking words came around the use of a 'beauty light' - something specifically, yet commonly, used for female performers.
'I was just asking some questions, not even on some diva s****,' Miley explained on the Joe Rogan Experience: 'I wanted the lights to be turned off and then the lighting of the room to just be lighting me. So no key light, no beauty light."
Article continues below advertisement
WE CAN'T STOP, WON'T STOP LOOKING AT MILEY CYRUS' CRAZIEST OUTFITS OVER THE YEARS
"The beauty light is always used on women and I said turn the f******g lights off. You would never tell Travis Scott or Adam Levine that he couldn't turn the beauty light off."
'They said, "Okay, we'll just do the same thing that we would do with the guys," because that's what I want," she continued. "And then something that I was doing... for the VMAs, my bracelets kept getting caught in all this s***t and they said, ''you want to be treated like a guy? We wouldn't be dealing with this if a guy was doing it.;"
Article continues below advertisement
While she certainly wasn't afraid to show some skin, the Nashville native said her performance should be more than just a beauty moment.
"The VMAs is a pop culture show celebrating pop culture, and I wanted to bring that especially in this time of COVID-19 with all these at-home performances... I want to give my fans escapism, good old pop culture. This is surrealism," she said.
The wasn't the only tea Miley spilled while on the podcast. The pop star got candid about her 2019 split from Liam Hemsworth.
 "I recently went through a very public divorce that f--king sucked," she admitted. "What really sucked about it wasn't the fact that me and someone that I loved realized that we don't love each other the way that we used to anymore." 
BONDED FOR LIFE! CELEBRITIES WITH MATCHING TATTOOS PHOTOS
However, the pop star made it clear that the former flames didn't decide to call it quits overnight. "That's OK, I can accept that," she continued. "I can't accept the villainizing, and just all those stories. It's just amazing to me that the public kind of thinks that there is no gap in time that they didn't see that could possibly be what led to this." 
"Like, it's not, 'One day you were happy on the carpet, and the next you're making out with your friend in Italy, what the f--k?' Well, there was a lot of time between that you didn't see." 
The 'Slide Away' singer and the Hunger Games actor 30, announced they were parting ways in August 2019 after 10 years of being in an on-again, off-again relationship. Following the split, Cyrus moved on with Kaitlynn Carter and then Cody Simpson before calling it quits with the Aussie singer in August.