NEWS
There's 'No Way' Manager Yandy Smith-Harris Would Be Able To Work With Cardi B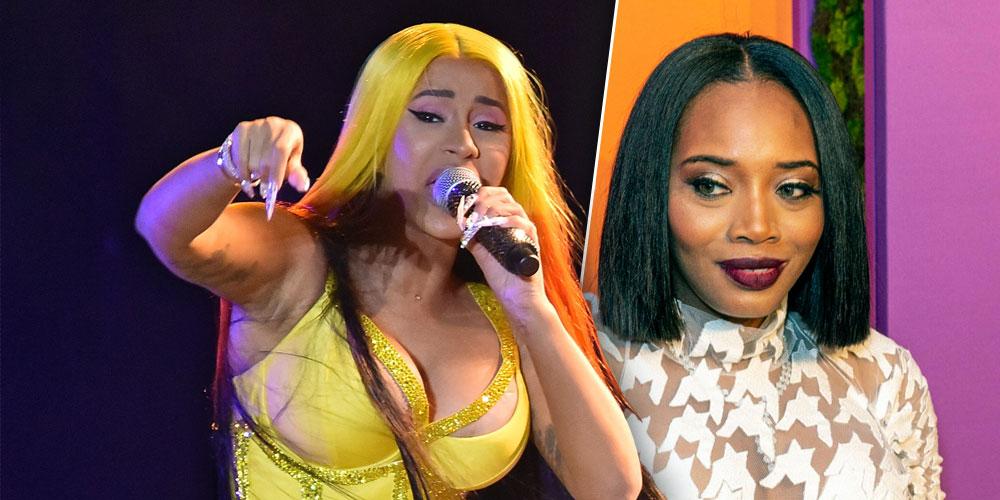 Who wouldn't want to work with one of the top hip-hop artists on the planet? The answer is Yandy Smith-Harris.
The veteran manager got candid about why she has no interest in managing Cardi B at this point in her life. "There's no way I can be a manager to an artist like Cardi," Smith-Harris, who manages Missy Elliott, Busta Rhymes and many others, admitted. "I was on tour with Missy Elliott up until I had my son in 2012. I was going on tour all the time and when I had my baby I was like, 'OK, I can't go on tour anymore.' I was a breast-feeding mom."
Article continues below advertisement
Besides Smith-Harris' similarities to Cardi in motherhood and music, they both starred in VH1's hit reality show Love & Hip Hop New York.
The manager's thoughts on working with Cardi come after the "I Like It" singer received a huge payout from settling her lengthy $30M lawsuit with her ex-manager on Christmas Eve. As OK! previously reported, former manager Klenord 'Shaft' Raphael filed a $10M lawsuit against Cardi in April 2018. He claimed the rapper breached her contract when she jumped ship to work with her new label, Atlanta-based management company Quality Control, who represents her husband Offset's group, Migos.
Article continues below advertisement