NEWS
5 Times Amanda Knox Spilled How She Really Feels About Her Wrongful Conviction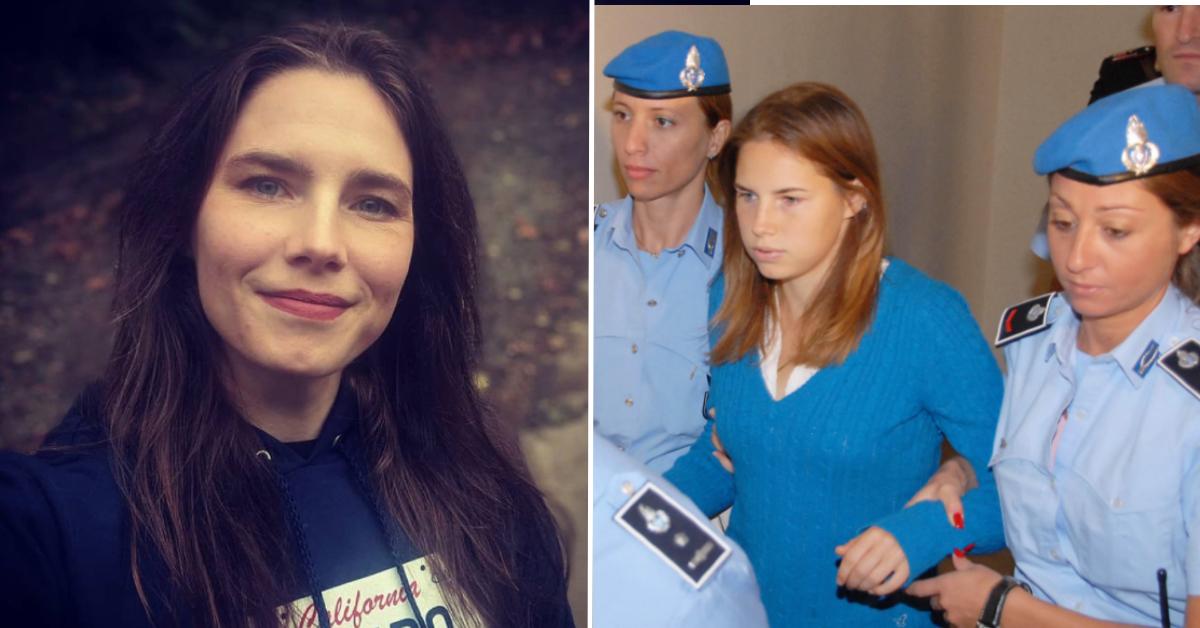 Amanda Knox is widely known for being falsely convicted of the murder of Meredith Kercher.
Article continues below advertisement
When she was only 20-years-old, the Seattle native was studying abroad in Perugia, Italy where she lived with Kercher, but in November 2007, she came home from her then-boyfriend Rafaele Sollecito's house to a gruesome scene that would change her life forever.
Her roommate was found dead in her bedroom after being stabbed over 40 times.
Knox — along with Sollecito — was charged with murder and put on trial after her DNA was reportedly found on various items in the house (findings that have since been debunked as a result of contamination on the poorly-handled crime scene).
Dubbed as "Foxy-Knoxy" — Knox was bashed by the media and assumed to be a "diabolic, sex-obsessed she-devil," per Mirror as she was blamed for one of the most highly publicized murder cases in the world.
In 2009, she was sentenced to 26 years in prison, along with Sollecito, who received 25 years. After serving four years in prison, the conviction was later overturned and the pair were both freed in 2013 before being officially exonerated in 2015.
Since her return to normal life, Knox has become an advocate for others who have been wrongfully convicted and often speaks out about the ways her experience changed her life forever.
Scroll through the slides below to read about five times where Amanda Knox spilled how she really feels about her wrongful conviction: