NEWS
'This Was Always Going To Blow Up': George Stephanopoulos Threatened To Leave Network After David Muir Was Promoted At ABC News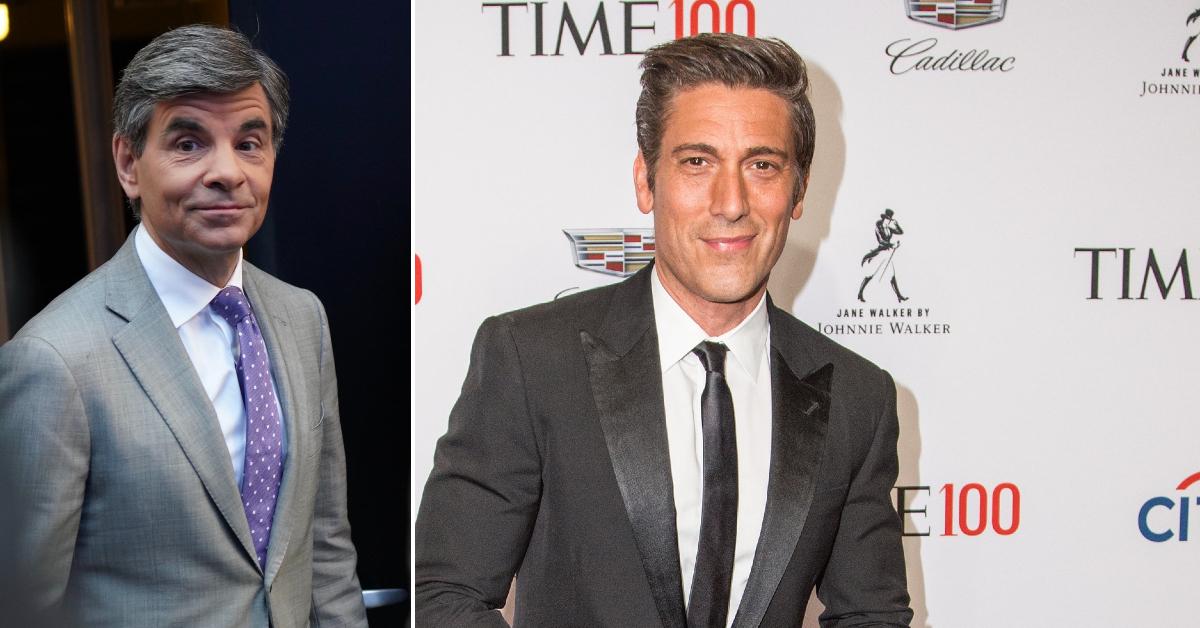 Article continues below advertisement
The issue at hand was the title, "chief anchor," which comes with coveted TV news responsibilities: leading special coverage of breaking news stories and special events. Stephanopoulos had this role for more than a decade, and according to sources the title was invented for him.
Over the years, Stephanopoulos played a key role in ABC News programming, anchoring elections, presidential inaugurations and a pair of impeachments.
Article continues below advertisement
As in many TV jobs, egos and rivalries clearly came into play. The insider stressed that the growing tension between Muir and Stephanopoulos was an "open secret" within ABC News.
"This was always going to blow up at some point," a source added. Stephanopoulos learned that Muir would be "chief anchor" in spirit, though not in title, and he felt betrayed by ABC News president James Goldston, which prompted him to forego the chain of command and go all the way to the top and speak to Iger.
Article continues below advertisement
With the possibility that Stephanopoulos would walk to a rival network, Iger knew he had to step in and figure out a solution. Iger allegedly hopped on a plane to New York and worked out a deal that would appease both anchors.
IRA ROSEN DISHES ON MIKE WALLACE, CHRIS CUOMO & MORE OF TV'S 'TALENTED A-HOLES' IN NEW TELL-ALL BOOK
Muir is said to have quietly signed a multi-year contract, and was asked to wait until 2021 to take over special report programming, and at the time was told "chief anchor" title would no longer exist. Muir will remain the face of the news division and continue to anchor World News Tonight for the foreseeable future.
Stephanopoulos received a contract extension, as well as a significant pay raise, according to sources close to the matter. The contract extension for Stephanopoulos involves a production company that will work on projects for Disney's streaming platforms and other outlets. "This was a deal he jumped at," a source close to him added. He will continue to cohost Good Morning America and will helm four primetime specials on the network each year.
The insider concluded that ABC execs "found a way to have two big stars and build towards the future."