TRUE CRIME
Alleged Baby Killer Megan Boswell Will Be Sentenced To Life In Prison Without Parole If Convicted, District Attorney Reveals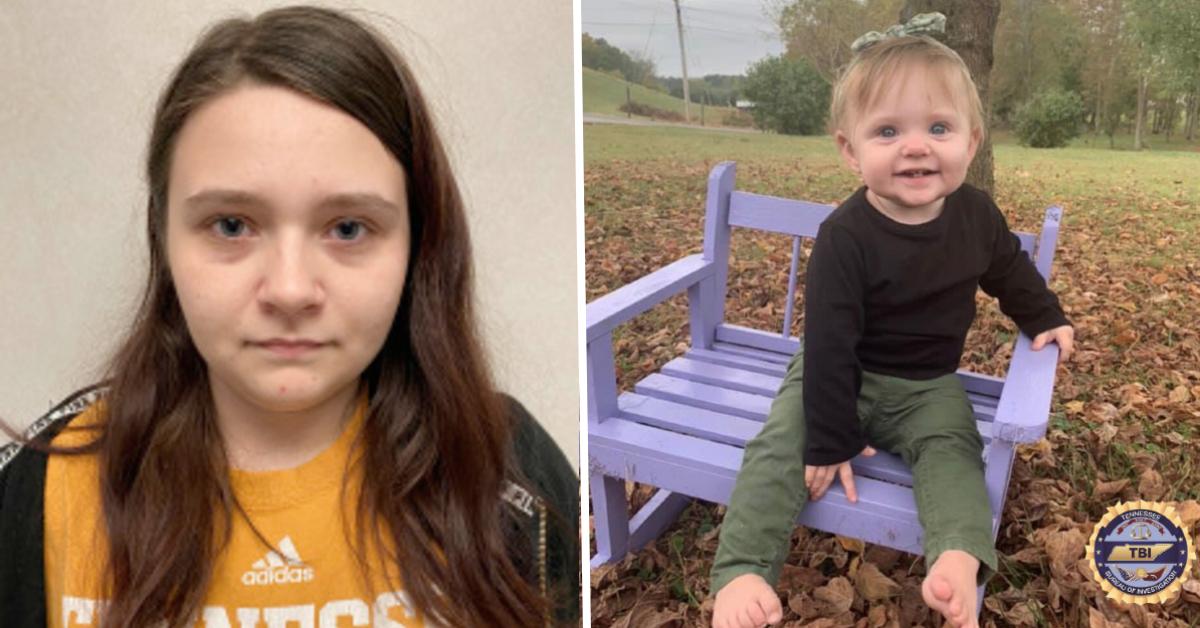 Article continues below advertisement
However, the district attorney's office will not seek the death penalty against Boswell, 18.
Boswell has been charged with two counts of felony murder, aggravated child abuse, aggravated child neglect and other charges after Evelyn was found buried beneath a shed on Boswell's father's property in March 2020.
During the court hearing, district attorney Barry Staubus said Boswell has pleaded not guilty to all 19 of the charges she is currently facing.
Boswell's attorney, Brad Sproles, said the defense still needed time to go through recordings, which were not provided to them. Meanwhile, the DA's office is still sifting through some information before sharing it with Sproles.
Judge James Goodwin set a status hearing for May 14.
Article continues below advertisement
Boswell had been living on the property with her father and his new wife until November. It's unclear where Boswell and her daughter were living after they relocated or if Evelyn left the property at all.
One month after her daughter went missing, Boswell admitted she identified as a "Gypsy" but made it clear that "Gypsies are not a cult."
Article continues below advertisement
"They have been asking people if there is like a Gypsy ringleader and like … I mean like we're not like ringleaders, we're not like out here kidnapping babies, or anything like that," she told News Channel 11.
"Well, yeah, and like my dad's very proud of that, you know, but he's just mad about all the rumors going around like trashing them Gypsies cause like we're not a cult, you know what I mean, we're not like, nothing like that at all," she added.
DISNEY DAD ACCUSED OF MASSACRING FAMILY & LIVING WITH CORPSES SAYS HIS WIFE KEPT TRYING TO KILL THEIR KIDS
During the interview, Boswell seemingly blamed her mother, Angela, for her daughter's untimely death.
"I told TBI [Tennessee Bureau of Investigation] where to find her. My mom took her to a campground in a silver camper and if they don't go tonight, I'm going to go find her myself, because I've told them and they're not really like taking it seriously and if they don't go tonight, I will go myself and go get her," she said.
Evelyn's death came as a shock since Boswell always posted about her baby girl on social media.