NEWS
Amanda Bynes Switches Instagram Account To Public To Debut Rare Selfie, Rap Lyrics — See The Post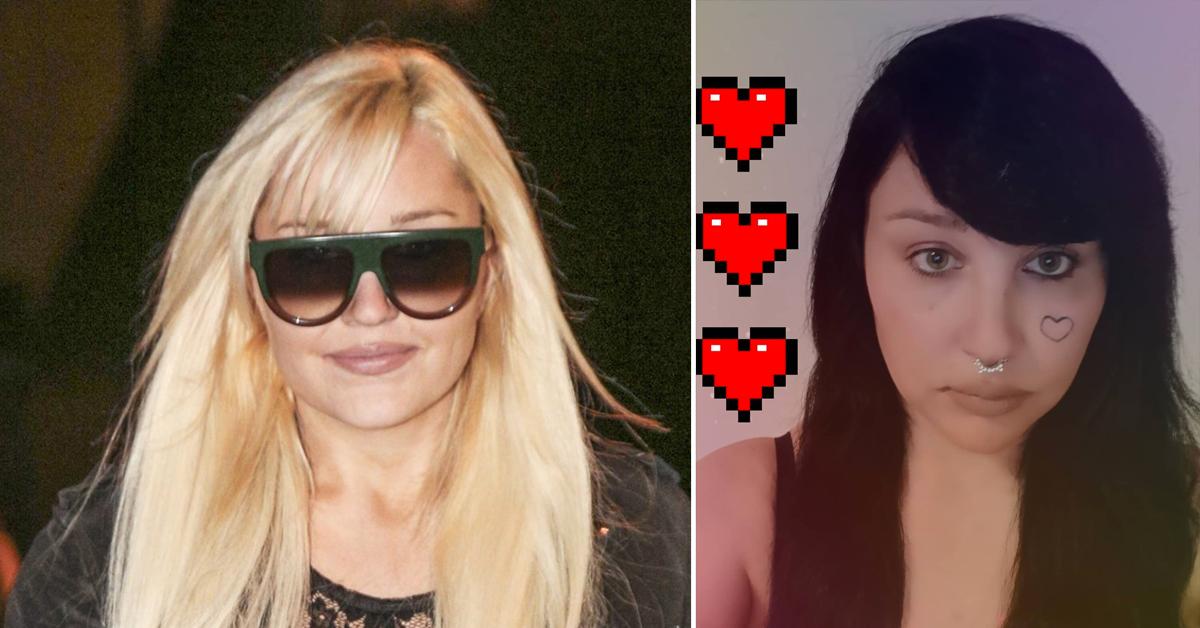 What's a girl without her diamonds? Amanda Bynes couldn't keep the public wondering any longer, so she switched her Instagram account from private to public to share a rare selfie alongside lyrics to her new rap song titled... you guessed it... "Diamonds."
The child star shared the selfie, putting the heart tattoo on her face front and center, and wrote: "Diamonds Diamonds Diamonds on my neck on my wrist!" on Wednesday, January 27.
Article continues below advertisement
While her comment section has been disabled, it's clear that her 504K followers and new viewers are eager for Bynes' highly anticipated tune, since her post garnered over 42,000 likes.
Earlier this month, the troubled star debuted a sneak peak of the new track on her YouTube channel, which was credited as a Precise x Amanda Bynes collaboration.
Article continues below advertisement
No word yet on who Precise actually is, but fans are speculating the mystery rapper to be fiancé Paul Michael.
The She's the Man star's song began with a male rapper — presumed to be Michael — rapping: "This is the way I wake up, get the grind on the hustle," before Bynes jumped in to sing the chorus.
Some fans seemed to be concerned for Bynes' well-being, especially after she was recently seen sporting very bushy eyebrows in a post shared by her fiancé.
Article continues below advertisement
However, Bynes' attorney David A. Esquibias settled any alarmed fans, explaining: "Amanda is stuck at home and bored like everyone else. She is just having fun, trying to lighten the mood."
Bynes — who graduated from Fashion Institute of Design and Merchandising (FIDM) in 2019 — is just "expressing herself" with the new creative outlet, a source told E! of her newest song. "She's made other videos where she raps along to songs. She is still at FIDM pursuing a career in fashion as she has been."
Article continues below advertisement
In June, Bynes let loose again when she rapped A$AP Rocky's "A$AP Forever" on Instagram, which has since been deleted.
Prior to sharing her most recent selfie and the cover of her "Diamonds" track, The Amanda Show alum, 34, posted a photo of herself against a wall, smizing at the camera with no caption last October.
And while her page doesn't offer much info into her life, Bynes bio section says she's "Engaged to my love."
Bynes announced her engagement to Michael last February before calling it off three weeks later. She said she had a bun in the oven one day after their split; however, Esquibias denied that Bynes was pregnant.