NEWS
Yikes! Anna Wintour Snubs Kim Kardashian In Order To Greet Sarah Jessica Parker At Fendi Show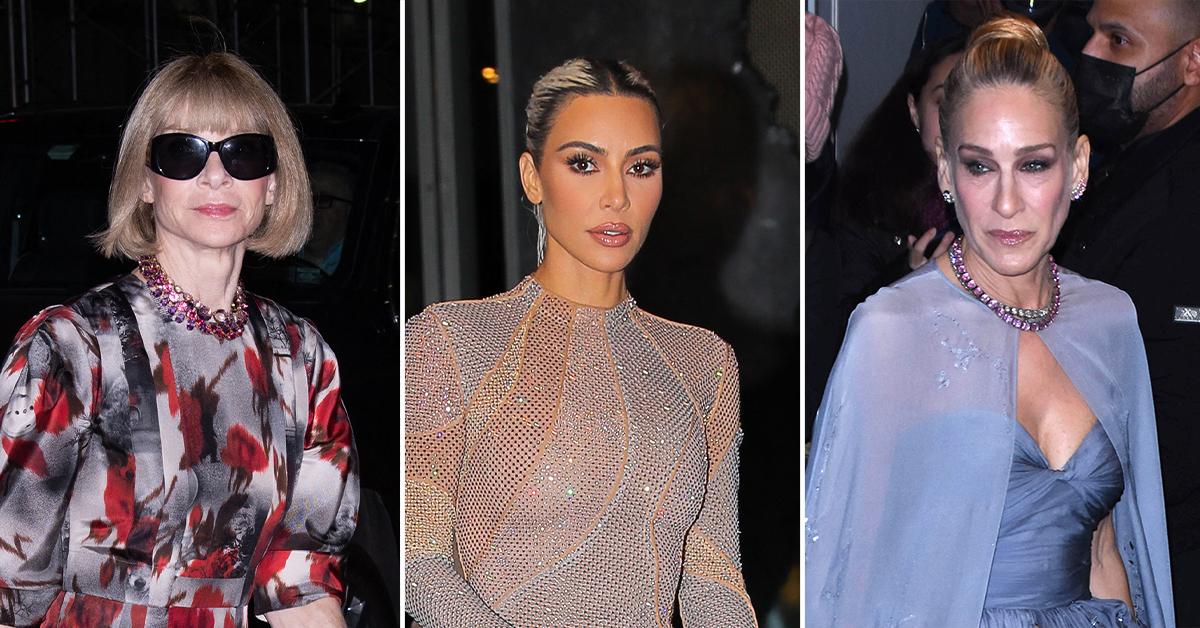 Kim Kardashian was snubbed by the queen of fashion! The mom-of-four appeared to go ignored by Anna Wintour at the September 9 Fendi show during New York Fashion week, as the Vogue editor-in-chief chose to say hello to Sarah Jessica Parker instead.
Article continues below advertisement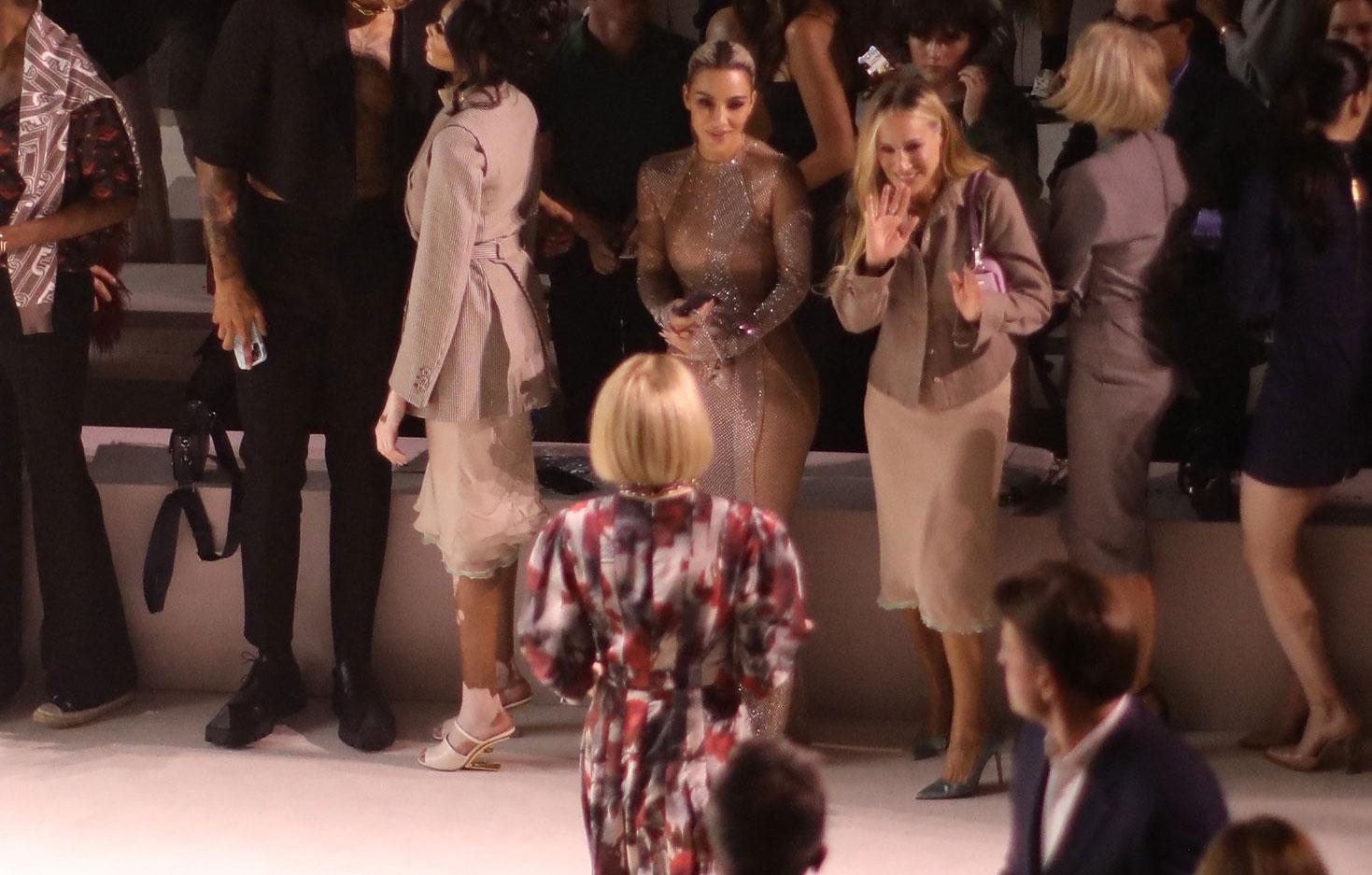 Article continues below advertisement
As Wintour and the New Year's Eve actress chatted, Kardashian readjusted the clutch in her hands and appeared to feel a bit awkward following the missed interaction.
"And just like that….. kk realized who she was standing next to😂😂😂," one social media user penned under the cringe worthy video. "Kim is a nobody next to the iconic SJP 😂," another quipped.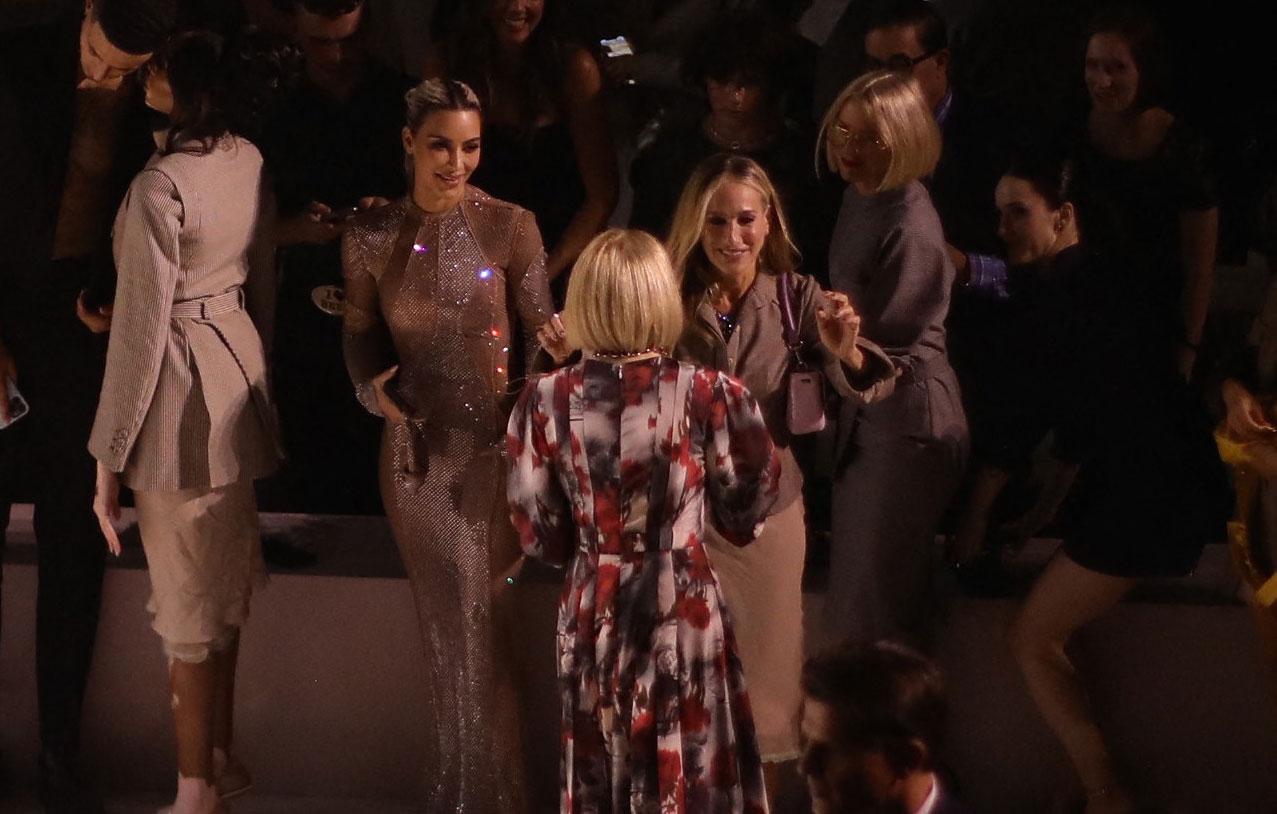 Article continues below advertisement
"Lmao seeing KK be ignored by AW. 💀 I could watch this on repeat. 😂," another person commented before another interjected in the reality star's defense, "I will NEVER understand how y'all could hate this woman this much just because she's famous."
EMILY BLUNT SAYS ANNA WINTOUR WASN'T THE INSPIRATION BEHIND 'THE DEVIL WEARS PRADA'
Despite the apparent snub, Wintour has actually sang the Kardashian family's praises on many occasions. "I personally admire the way that she's become a little more minimal in the way she's dressing, and a little more covered," the executive said of the makeup mogul in 2019.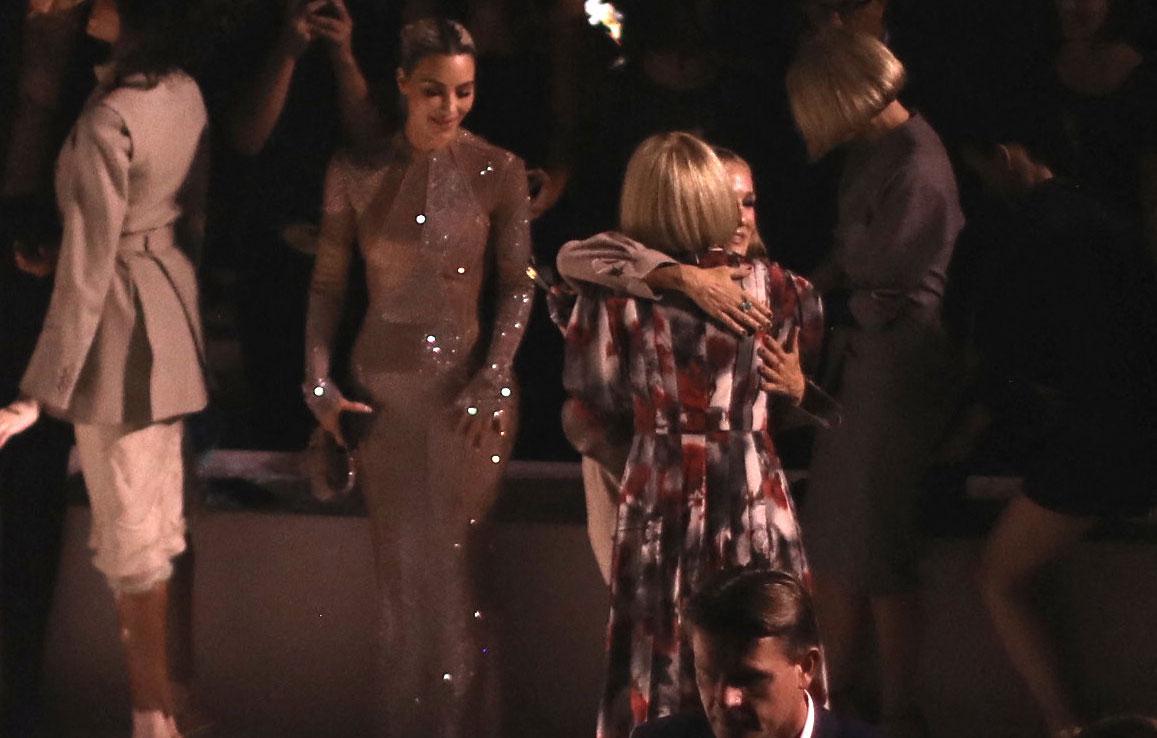 Article continues below advertisement
"You have to admire how [the Kardashias have] created an empire through their personalities, and the creative genius of their mother," she noted of the family being led by Kris Jenner.
As OK! previously reported, Wintour is not the only person to shade a member of America's most famous family, as RHONY alum Bethenny Frankel recently grabbed headlines for going after the Kardashians and their beauty empire.
"The more we see these images, the more we think they're real. It becomes a false ideal," she ranted on TikTok of the brood editing their photos. "It's not inspirational, it's not aspirational. It creates eating disorders, insecurity, depression. It's a serious thing."