NEWS
'Self-Inflicted Wounds': Anonymous Democrat Lawmaker Savages Kamala Harris' Reign as Vice President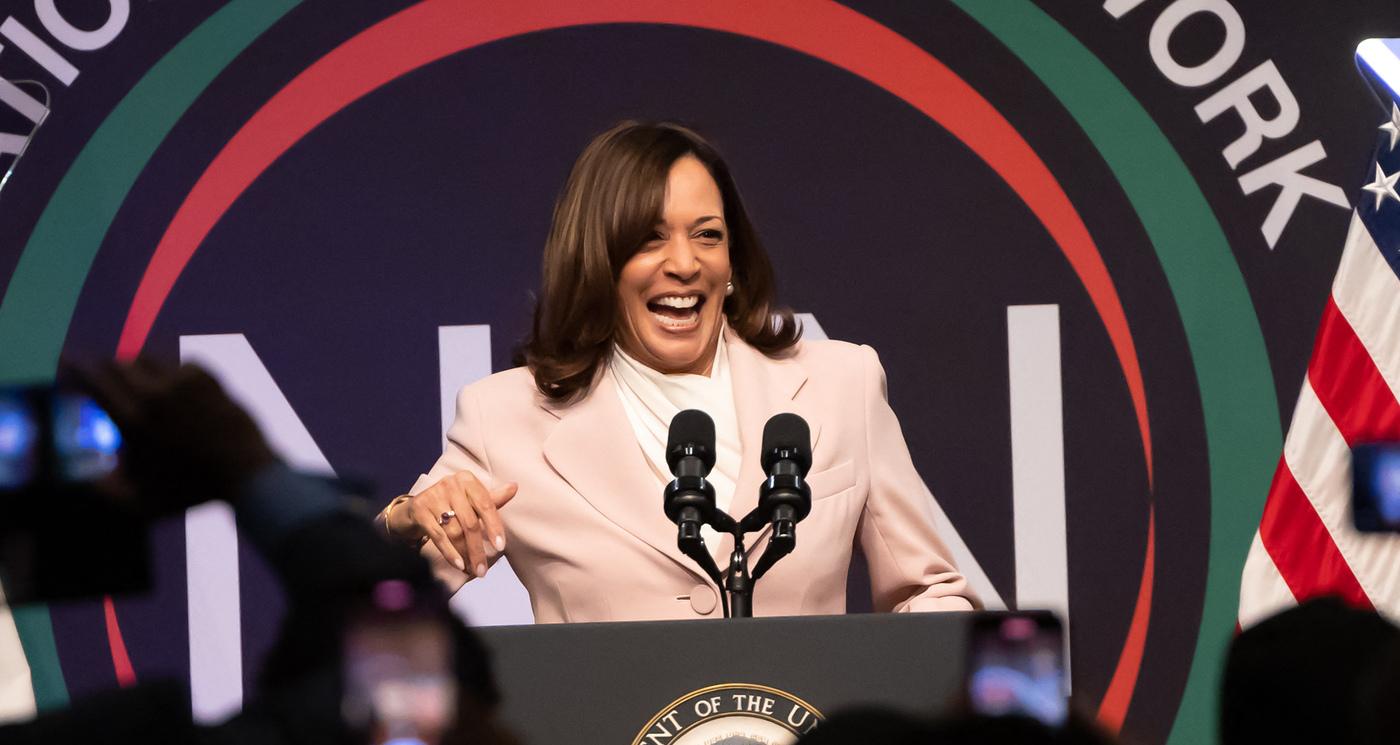 President Joe Biden and his VP, Kamala Harris, are getting ready for their 2024 campaign, and since the latter hasn't been liked by many, the White House is trying to see how they can bolster her image going forward.
"She did not walk into this job credentialed and there's an acknowledgement that it needs to happen," said one source, who attended White House meetings last month with television analysts and strategists where they discussed boosting Harris' profile over the next two years.
Article continues below advertisement
Harris, 58, hasn't won over many, and Democrats are wondering if she can step up to her position, especially since people are worried about the president's age.
"People in the Democratic caucus had such high hopes for the vice president after she was elected," one Democratic lawmaker on Capitol Hill said in an interview. "It's been a huge fall over two years and I don't think that was inevitable. There were a lot of self-inflicted wounds."
However, one person close to the Biden administration said the politician is the "best she's been" in recent months as she takes on the abortion issue. "But do I think she's ready to step in and be the president or could she take over the campaign and is she the heir apparent the way Hillary [Clinton] was for [Barack] Obama? The answer is no," the insider said. "She does not get us there."
Article continues below advertisement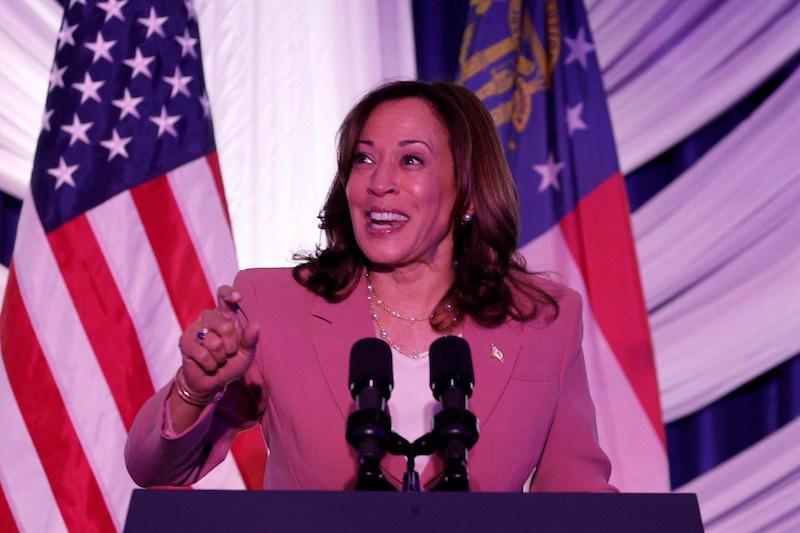 Meanwhile, White House Chief of Staff Jeff Zients shared how Harris can improve in the polls.
"D.C. can be a bubble. You know how to burst that bubble? Get out of D.C.," he said. "Go see the vice president rally to protect reproductive rights in Reno, Nevada or announce new jobs in Dalton, Georgia."
"Every day, you will see the vice president in action, advising the president on every issue under the sun and lacing up to fight on behalf of the American people," Zients added.
Article continues below advertisement
Ron Klain, a longtime Biden aide, said it's normal Harris being criticized, as the job typically has a "'kick me' sign on it."
"She'll be a very, very good addition to the ticket in 2024," Klain said, adding that Harris is "compelling" when she speak about certain issues, including the economy and abortion.
Harris has made many slip-ups over the years — and when she was recently asked to describe her job, she barely could give an answer.
Article continues below advertisement
"He does, he does," Harris replied when asked if Biden understands her role. "He really is a true partner and he understands that job. And remember, we came in during the height of the pandemic. And so much of the work was about OK, we've got to cover a lot of bases and let's figure out between us how we can do it. But he's an extraordinary leader and I wish people could see what I see because there's only one person who sits behind that Resolute Desk. And the decisions that person has to make are the decisions that nobody else in the country can make. And he's an extraordinary leader. He really is."
Article continues below advertisement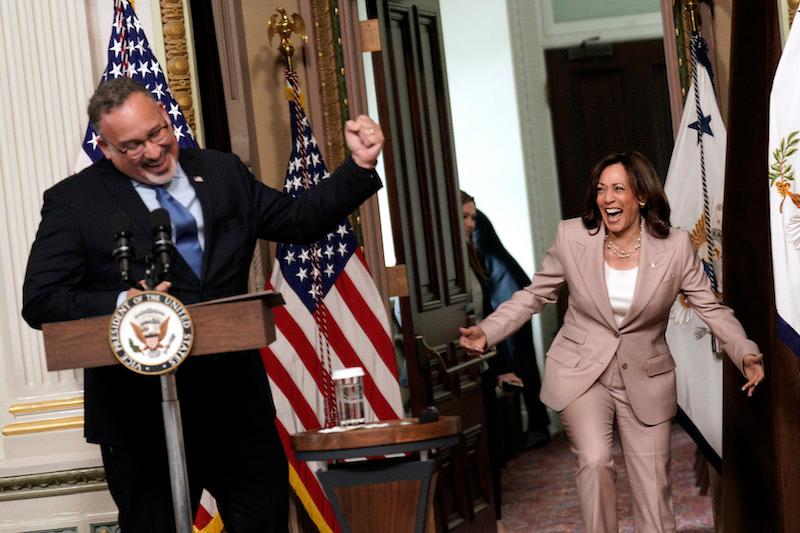 Never miss a story — sign up for the OK! newsletter to stay up-to-date on the best of what OK! has to offer. It's gossip too good to wait for!
Article continues below advertisement
"That's an excellent answer and, uh, the question was what's the job of the vice president," Colbert quipped. "And your answer is part of the job, I'm guessing."