NEWS
Armie Hammer Reportedly Departs 'Shotgun Wedding' Project Following Salacious DMs Controversy And Shocking Leaked Videos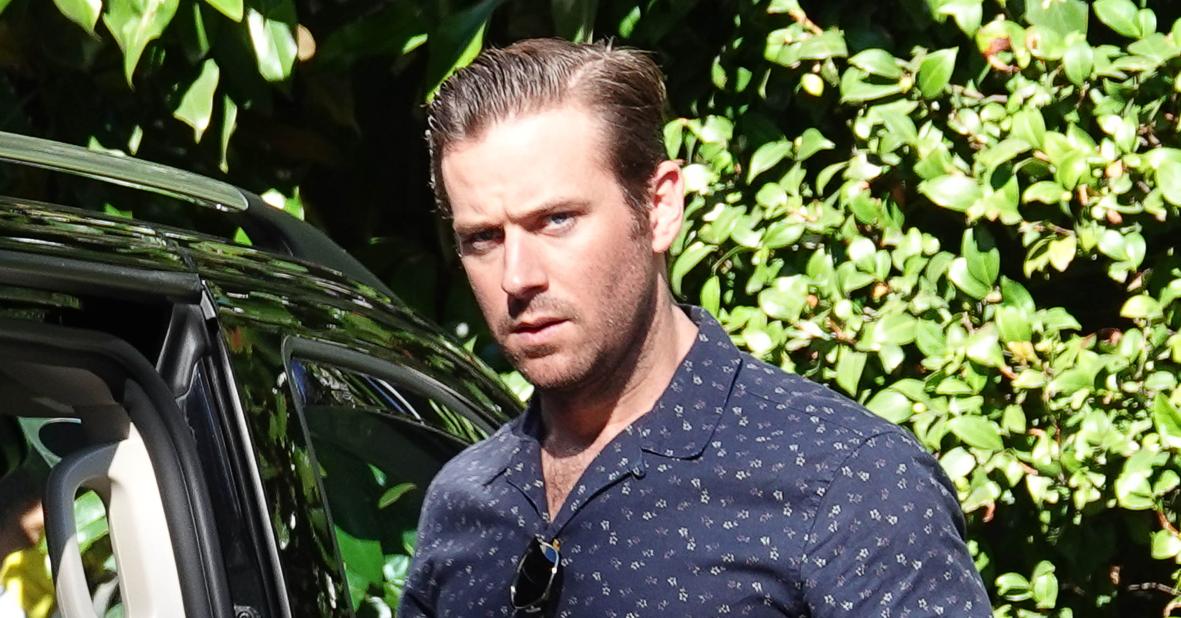 Actor Armie Hammer has reportedly backed out of his latest project, the Jennifer Lopez-fueled Shotgun Wedding, following a percolating scandal involving leaked DMs that allegedly had him talking about cannibalism and other sexual perversions, as well as videos that appear to show him drinking and using substances while driving.
The decision to leave apparently seems to be Hammer's, although it's unclear if he was requested to exit the production. A source who works on the movie said, "Given the imminent start date of Shotgun Wedding, Armie has requested to step away from the film and we support him in his decision."
Article continues below advertisement
Last week, the actor's alleged text messages — which discuss dark sexual fantasies and a desire to eat human flesh — began to leak online. But now, one of the women who was apparently involved with the star is coming forward with even more stunning details of his perverted desires.
Known on Instagram as House of Effie (@houseofeffie), the unidentified woman shared dozens of conversations she claims to have had with Hammer, some dating back to 2016. At the time, the Call Me By Your Name star, 34, was still married to Elizabeth Chambers, whom he announced his separation from in July 2020.
Article continues below advertisement
In the DMs, Hammer allegedly says such things as "I need to eat your entire body. I need to touch every part of you, inside and out...I want to bite pieces off of you," as he wrote in June 2020.
The woman also shares his messages where he alleges killing a deer and eating its heart straight after its death: "I shot it, ran up, pulled out a knife, cut the heart out and ate it. Totally raw, still warm," he allegedly wrote.