NEWS
Azealia Banks Blasted For Going On Transphobic Rant, Compares 'Gay Boys On Hormones' To Becoming Jewish After Recent Engagement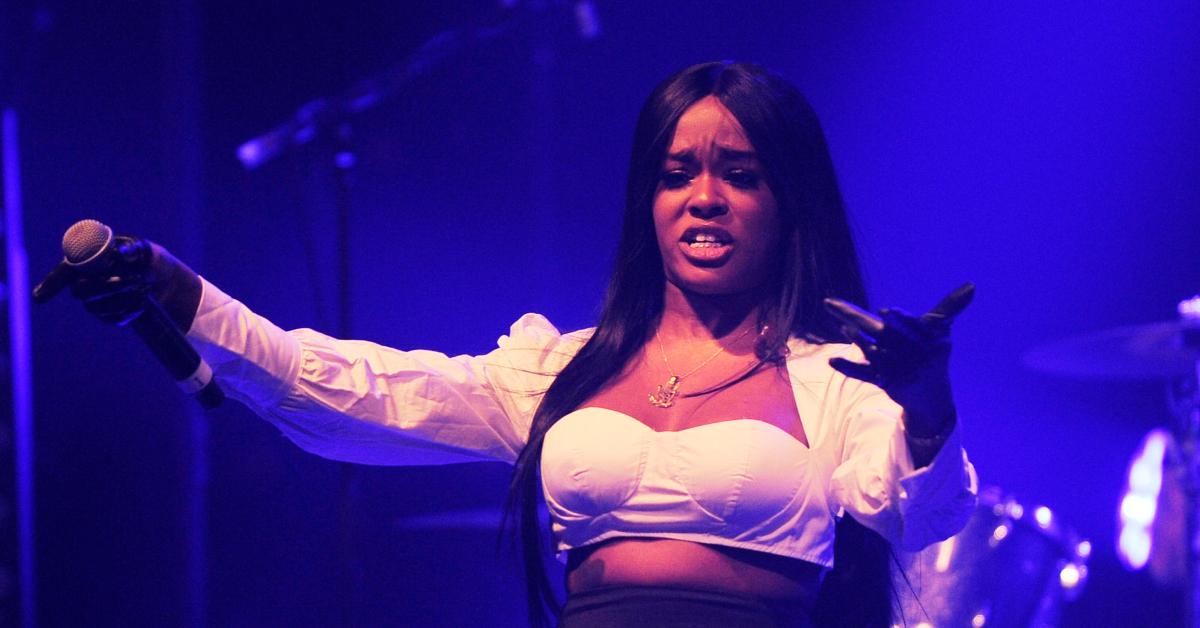 Article continues below advertisement
In the caption, she told her followers: "I just got engaged kunts. I'm crying 😭.... I'm Jewish now. MAZEL TOV BI**HES! WE IN HERE.... YERRRRRRR."
Many of her followers were quick to shower the "212" rapper with praise, but some were quick to point out that in Judaism, you can't convert through marriage, rather there is a process for converting to the religion.
"Getting engaged with a Menorah ring doesn't make you Jewish," one user wrote. "Judaism is an ethnic religion. You can convert, but it takes a lot of effort, commitment, and work to do the conversion process."
Article continues below advertisement
Another user chimed in, saying: "If you haven't gone through the process to actually convert u have no right to wear that ring. Wearing a ring, making traditional food, and marrying a Jewish man does NOT make you Jewish. Only conversion does." Banks responded, saying, "Sounds like someone's jealous."
LANA DEL REY THREATENS AZEALIA BANKS DURING A HEATED TWITTER FEUD OVER KANYE WEST
One comment that set the rapper off was when someone questioned, "Idk how no one mentions how disrespectful this is here in the comments," adding: "My religion is not your jewelry."
Banks responded by dragging in the transgender community and using derogatory remarks to explain her comments. "Well I try to tell the transgirls that getting castrated doesn't automatically make them a female but if society can do mental gymnastics to lie and tell them that an eggless person who still produces semen is a woman and let them rock, you are all going bend the rules to accept this newly black Jewish c**chie," she wrote. "I'm Jewish now… you can't stop me."
Article continues below advertisement
Following her inflammatory remarks, several users took to social media to blast Banks for her transphobic comments. "Azealia Banks please take a month off," one user wrote, while another said, "No one is saying she can't/won't be Jewish! There's just no reason to bring up trans people in an offensive and unproductive manner when people point out there's a process to becoming Jewish."
Banks is known for controversy. In January, the artist was trending on Twitter after she appeared to have dug up the remains of her dead cat and boiled them. The video was originally posted on Instagram but has since been deleted.