NEWS
Back Online! Donald Trump Launches New Communications Platform As His Facebook Fate Hangs In The Balance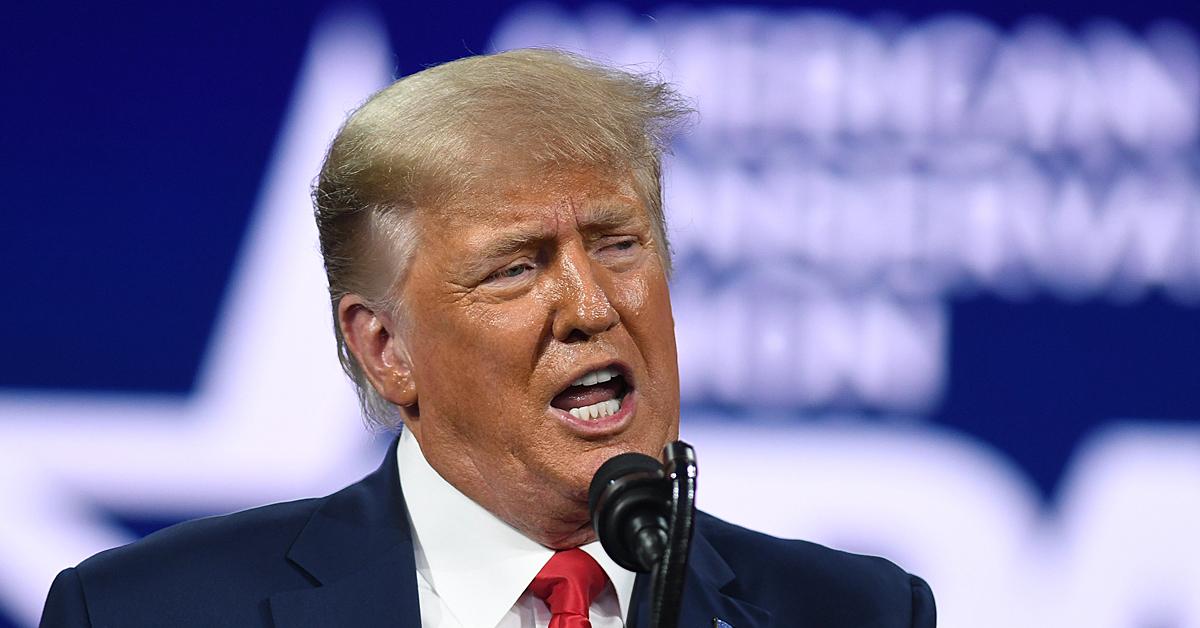 He's baaaaack, well, sort of.
Article continues below advertisement
Donald Trump launched his own new communications platform on Tuesday, May 4, which will give him the ability to communicate directly with his followers, after months of being banned from many social media sites following the insurrection at the U.S. Capitol.
Article continues below advertisement
Posted atop the page is a 30-second launch video hyping the project as "a beacon of freedom" and a "place to speak freely and safely."
Article continues below advertisement
Visitors are able to "like" Trump's messages, as well as repost them to Facebook and Twitter, though it does not appear to allow users to comment on or otherwise engage with the posts at this time.
Article continues below advertisement
The technology appears to be powered by Campaign Nucleus— the "digital ecosystem made for efficiently managing political campaigns and organizations," created by his former campaign manager, Brad Parscale.
Article continues below advertisement
The 74-year-old's new platform surfaced on the eve of a decision by Facebook's Oversight Board on whether to indefinitely suspend Trump from Facebook and Instagram. After the violence at the Capitol on January 6, which left five dead including a Capitol Police Officer, Facebook suspended the top republican's account, leaving CEO Mark Zuckerberg to say the they "believe the risks of allowing the President to continue to use our service during this period are simply too great."
While Facebook suspended Trump's account, the company opted to leave open the possibility that his page would be restored one day. A ruling is expected Wednesday.
Article continues below advertisement
Article continues below advertisement
Following the launch of "From the Desk of Donald J. Trump," Trump senior advisor Jason Miller spoke to Fox News clarifying the new platform's role.
"President Trump's website is a great resource to find his latest statements and highlights from his first term in office, but this is not a new social media platform," he explained. "We'll have additional information coming on that front in the very near future."