NEWS
Ex-President Donald Trump Believes He Would Be On Mount Rushmore If He Ran As A Democrat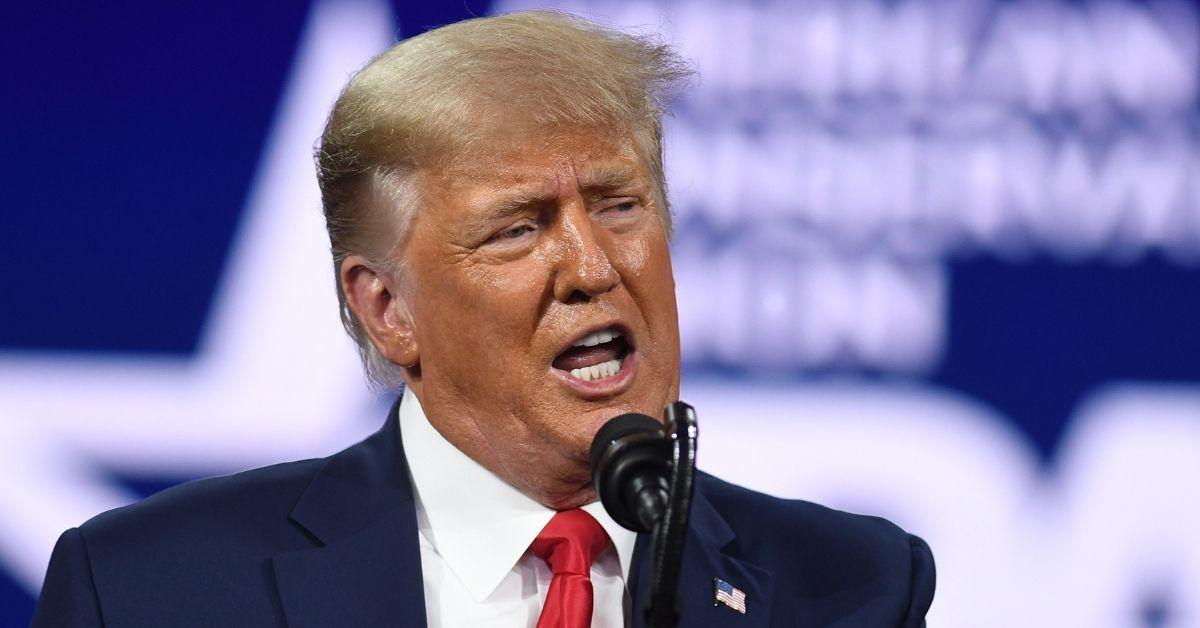 George Washington, Thomas Jefferson, Abraham Lincoln, Theodore Roosevelt and... Donald Trump? The former president believes that his dome would be the next on Mount Rushmore if he was a Democrat.
Article continues below advertisement
When host Bongino said the 45th President would have been on the South Dakota monument if he were a Democrat, Trump agreed. "I know, I know — yeah, I would have," he said.
Article continues below advertisement
However, Trump has also said that Democrats want to "blow up" the monument, according to The Independent.
Article continues below advertisement
The former president reportedly held a rally in front of the monument last year. "If you would see how beautiful this is, it was like this perfect evening. The sun was setting," Trump said at the time. "The faces of these great, great majestic heroes of our country, right. Heroes of our country. And they want to blow up Mount Rushmore."
In August 2020, Trump said it "sounds like a good idea to me" after reports that his office had contacted the governor of South Dakota, Kristi Noem, to discuss the prospect of having his head added to the monument. Trump added that he was not the one to suggest it, but said he thought it would be justified, "based on all of the many things accomplished during the first 3 1/2 years, perhaps more than any other Presidency," he said in a since-deleted tweet (his account has been suspended).
Article continues below advertisement
Article continues below advertisement
Trump said on the podcast that he would be holding a rally "soon" and that he would most likely announce his plans for the 2024 presidential election following the 2022 midterms.
Article continues below advertisement
He continued, "I could do it sooner, but I think right after the election would be good, especially if you have a good election. Now I'm not sure if you didn't have a good election, I'm not sure that that wouldn't be good also, if you want to know the truth."
Trump also said he would beat Republican governor Larry Hogan in a presidential bid in his own state of Maryland. "This guy, I watch him. He's a total loser and he hasn't been a good governor," Trump claimed. "I think he wants to run. I think I would give him less than a zero percent chance."