COUPLES
Getting Ugly: Clare Crawley Says She's 'Crushed' After Dale Moss Split, Claims She Wasn't 'Made Aware Of A Mutual Statement'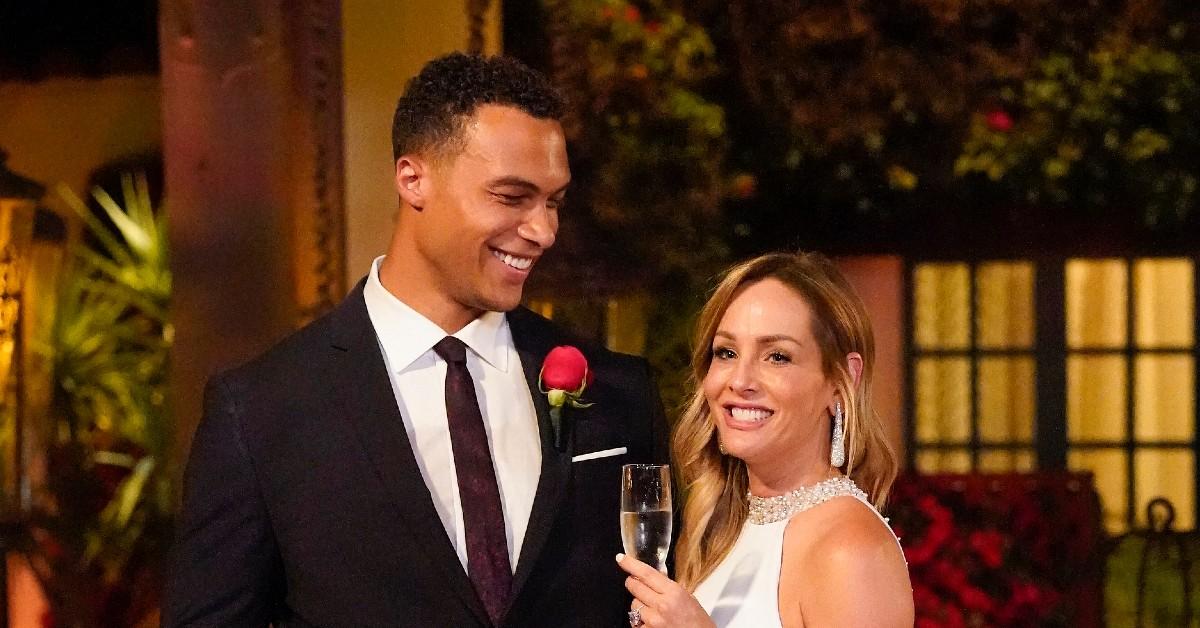 Article continues below advertisement
"I was made aware of a 'mutual' statement at the same time you all were, so I've needed some time to really digest this," the 39-year-old wrote via Instagram on Thursday, January 21. "Speaking for myself, my intentions with this relationship have always been very clear, so the truth is I am crushed."
Article continues below advertisement
She continued, "This is not what I expected or hoped for and I am still trying to process this. 2020 was one hell of a year, with COVID, battling severe anxiety post-show, balancing a public new relationship, all while slowly losing my mother. It hasn't been ideal circumstances, but that is life, right. I have been looking forward to the light at the end of the tunnel."
Crawley admitted their "relationship was not perfect" but she was "genuinely invested with all of my heart."
Article continues below advertisement
For his part, the athlete, 32, revealed via Instagram on January 19 that he was single again.
"I wanted [to] share with you all that Clare and I have decided to go our separate ways," Moss wrote in a statement on his Instagram Story. "We appreciate the love and support we've received from so many people, but this is the healthiest decision for both of us at this time."
He continued, "We strongly believe in leading with love and always remaining true to oneself — something our families have taught and instilled in us throughout our lives. We only hope the best things for one another."
Article continues below advertisement
"Clare is based in Sacramento and doesn't want to move to New York or L.A. to pursue a career in show business. She had fun being on reality TV but now that it is over, she has moved on. She doesn't want to be a TV host or on Dancing With the Stars. Clare longs for a normal life away from the spotlight. However, Dale is very career focused and believes this is his moment to strike while the iron is hot," a source exclusively told OK!.
Now, former Bachelor star Ben Higgins even thinks that the hairstylist should have given the men on her season another shot. "My most critical opinion is that it's sad because Clare had a really good opportunity in front of her, and it ended after a couple of weeks," the 31-year-old exclusively told OK!. "She threw her eggs into the Dale basket, and it didn't work, and that makes me feel bad for her."