NEWS
Baseball Legend & Former MLB Home Run King Hank Aaron Dies At 86, His Daughter Confirms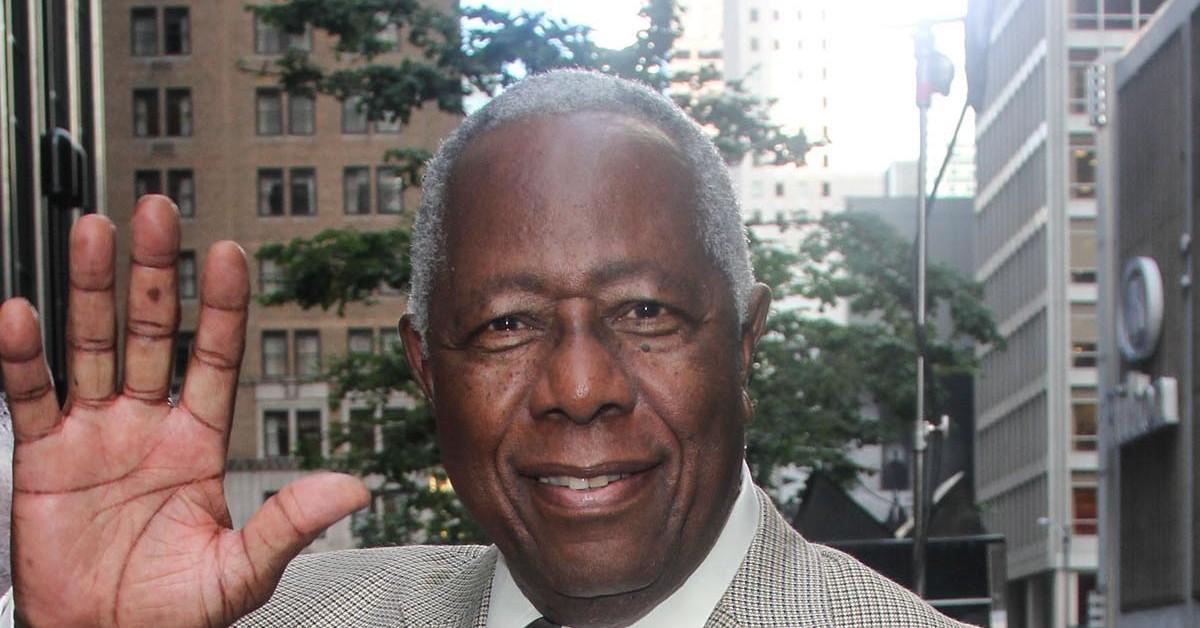 It's a sad day for baseball fans, as legend Hank Aaron has died at 86 years old, his daughter confirmed to WSB-TV on Friday, January 22. His cause of death is unknown.
Aaron — who was widely known as "Hammerin' Hank" — passed away on Friday morning and was considered one of the greatest baseball players of all time.
Article continues below advertisement
Aaron had just received his COVID-19 vaccine earlier this month and he explained that everyone should get the shot when it is available.
"I don't have any qualms about it at all, you know. I feel quite proud of myself for doing something like this. ... It's just a small thing that can help zillions of people in this country," he told The Associated Press.
The athlete had quite a career that spanned over 23 years. From 1954 to 1976, he played for the Milwaukee Brewers and Atlanta Braves and ended his career with the Brewers.
Aaron also was a 25-time All-Star, an MVP and a three-time Gold Glove, but the most astounding accolade was that he ended his career as Major League Baseball's all-time home run leader with 755, beating New York Yankees player Babe Ruth. At the time, Aaron received death threats for the historic achievement.
Article continues below advertisement
Aaron, who was born in Alabama, was inducted in the Hall of Fame in 1982, and he still holds the all-time record for RBI with 2,297.
Despite all of his accomplishments, Aaron remained humble.
"My hope is one day people will judge me by character rather than by the context of my color. And I think when that day comes, that's the day I'm going to say 'Hallelujah'," Aaron said.
AMERICAN MURDER STORY: 11 TRUE CRIME SCANDALS THAT SHOCKED THE NATION
"God put you here for a reason. And the reason he put you here is not for you to stand still. He put you here to make you understand that ... you gotta do all you can to try and make things better for other people," he added.