COUPLES
Ben Affleck Reveals Alcoholism & Divorce From Jennifer Garner Shaped His 'Life Experience,' Made Him A Better Actor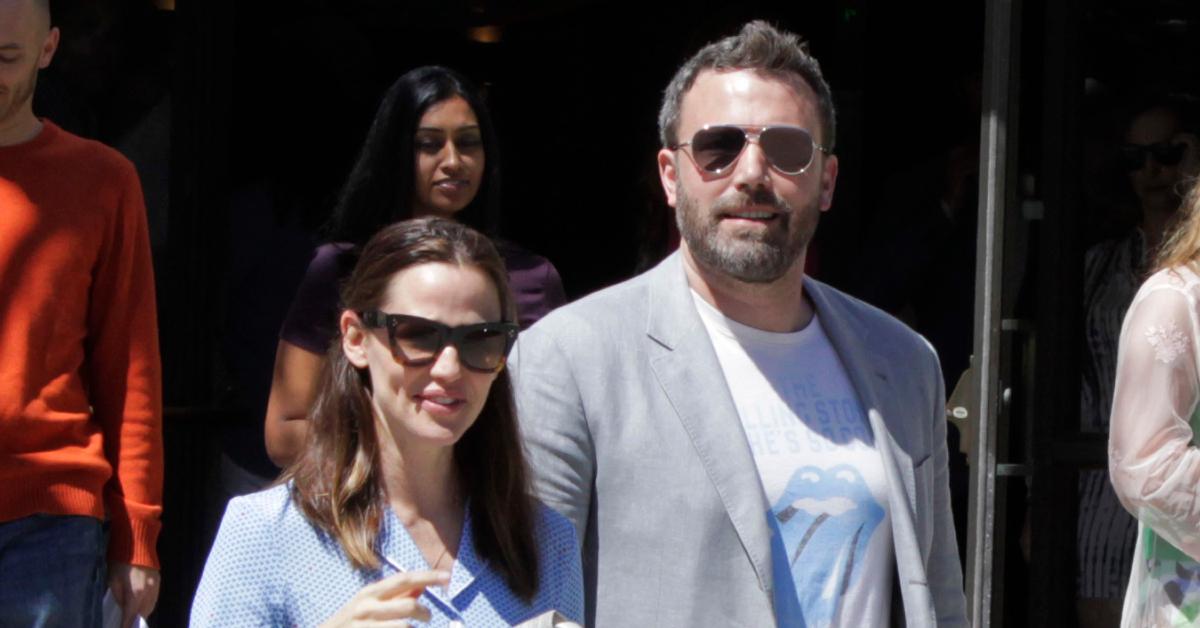 Article continues below advertisement
Affleck acknowledged that he portrayed an alcoholic in the 2020 film while simultaneously being a recovering addict in real life. "Alcoholism, in and of itself, and compulsive behavior, are not inherently super interesting, but what is sometimes interesting is what you discover about yourself in the course of recovery and trying to figure out what went wrong, how to fix it, how you want your life to look and what kind of ethics you want to live by," he said. "So yes, I'm an alcoholic. Yes, I had a relapse. Yes, I went into recovery again. And then I went and did that movie."
Affleck continued, "For me, the movie was much more about the fact that — whether it's having lived enough years, having seen enough ups and downs, having had children and divorce — I'm at a point now in my life where I have sufficient life experience to bring to a role to make it really interesting for me."
Article continues below advertisement
Affleck and Garner made headlines in 2004 when they were spotted packing on the PDA at one of the World Series games after costarring in the blockbuster hit Daredevil. The two tied the knot in 2005 and welcomed three kids — Violet, 15, Seraphina, 12, and Samuel, 8 — into their lives and were one of America's most beloved couples.
However, their relationship turned sour — mostly due to Affleck's admitted drinking habits — and ultimately, the A-listers called it quits in 2015. Three years later, their divorce was finalized.
Since their split, the former flames have been the gold standard for divorced celebs. The two have been living amicably minutes from one another in Los Angeles and co-parenting their three children.
Article continues below advertisement
Affleck admitted last year that divorcing Garner was the "biggest regret" of his life, and he has turned to the Alias star for "a lot of soul-searching talks," OK!'s source added. "Jen's been there for him, dropping off casseroles and making sure he's eating right."
An insider stressed that the former flames "are focused on raising their kids and being each other's biggest supporters." Whether or not the two will rekindle their romance, the source added that "all they'll tell friends is that they feel like they're a family again."