COUPLES
Why Jennifer Garner Has Always Stood By Ex-Husband Ben Affleck — Even 6 Years After Their Heartbreaking Separation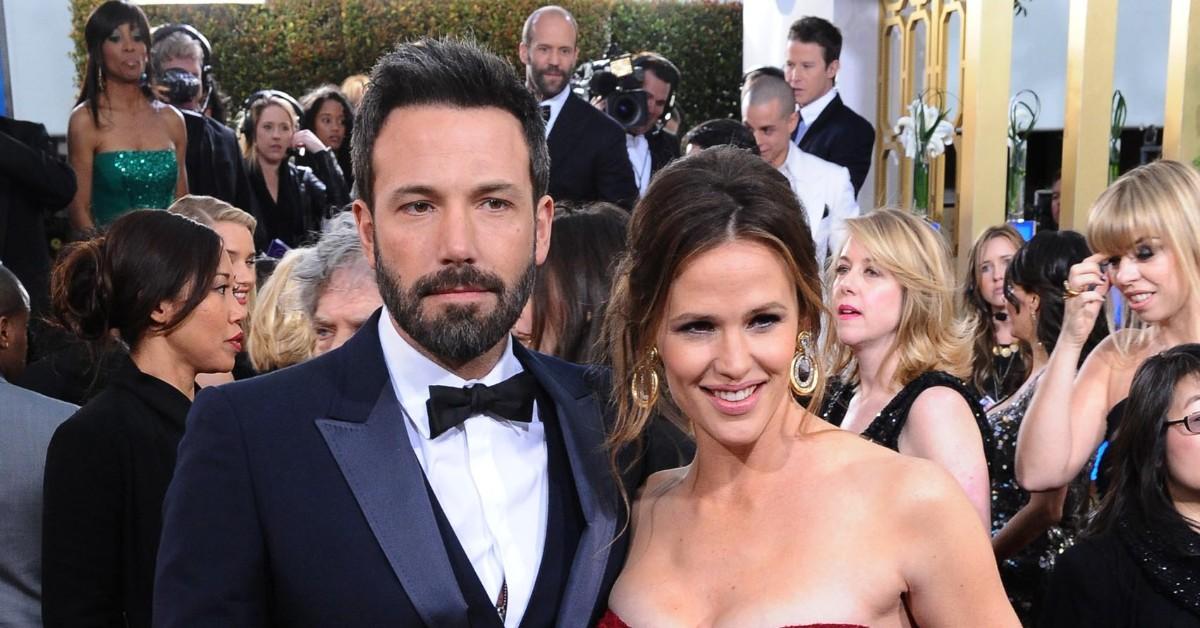 Actor Ben Affleck and Jennifer Garner always seemed like a match made in Hollywood heaven. The A-listers made headlines in 2004 when they were spotted packing on the PDA at one of the World Series games.
From then on, the pair welcomed three kids — Violet, 14, Seraphina, 11, and Samuel, 8 — into their lives and were one of America's most beloved couples.
Article continues below advertisement
However, their relationship turned sour — mostly due to Affleck's drinking habits — and ultimately, the duo called it quits in 2015. Three years later, their divorce was finalized.
"Everybody says, 'Oh, you've had to go through this in public' — the public isn't what's hard. What's hard is going through it," she said about the split.
Despite going their separate ways, Affleck, 48, and Garner, 48, have remained on good terms with one another. So much so, the 13 Going on 30 starlet has been by Affleck's side through the ups and the downs.
Article continues below advertisement
However, Garner "called" up O'Connor to make sure the film ended up getting made. "[She] told me that when he went to rehab, he took a basketball with him. She said, 'Gavin, he's asking you, please don't pull the plug on the movie, he really wants to do this.'"
In 2019, Affleck — who also went to rehab in 2001 and 2017 — was spotted stumbling after he went to a Halloween party.
Ultimately, his family didn't give up on him. "Relapse is embarrassing, obviously. I really wish it wasn't on the internet for my kids to see," he said. "Jen and I did our best to address it and be honest."
Article continues below advertisement
No matter how tough things get for Affleck, the Alias alum made it clear that her ex-husband means the world to her.
"Sure, I lost the dream of dancing with my husband at my daughter's wedding. But you should see their faces when he walks through the door. And if you see your kids love someone so purely and wholly, then you're going to be friends with that person," she previously said.
Meanwhile, Affleck wishes his marriage didn't crumble. "The biggest regret of my life is this divorce," he previously said. "Shame is really toxic. There is no positive byproduct of shame. It's just stewing in a toxic, hideous feeling of low self-worth and self-loathing."
At the end of the day, Affleck is grateful his ex is still in his life. "I'm lucky they've got a great mom and she helps out a great deal with making sure that we co-parent in as good a way as possible," he previously said about Garner.
"What I want to say publicly and privately is, 'Thank you. Thank you for being thoughtful, considerate, responsible, and a great mom and person,'" he added.
Article continues below advertisement
Now, Affleck is trying to move on after he and Ana de Armas recently called it quits. Luckily, Garner is a great support system.
"Ben fell hard and fast and was sure Ana was the one. Ben is heartbroken, and once again, Jennifer Garner is picking up the pieces," a source exclusively told OK!.
"Jen doesn't want to get back with Ben, but she does love him. He doesn't have many friends and she feels like it is her role to help. Jen liked Ana and hoped Ben had finally found someone who could deal with him. He isn't easy," added a pal. "Jen supports his sobriety and will do anything to help Ben stay on track."