EXCLUSIVE
Brian Austin Green Chats 'BH90210': 'We Did What We Were Supposed To Do'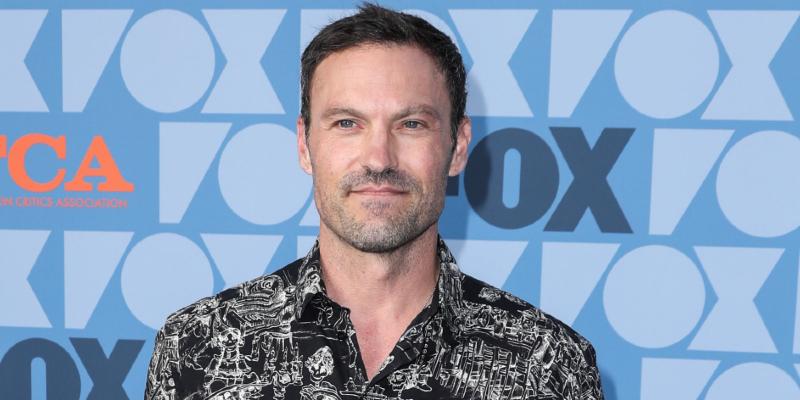 Beverly Hills, 90210 alum Brian Austin Green showed off his versatility as an entertainer with his jaw-dropping reveal as the Giraffe on The Masked Singer. He enjoyed the experience so much, now he's on the other side of the stage as a panelist on The Masked Dancer.
OK! chats with the TV personality.
Article continues below advertisement
The costumes are so wild and the clues are hidden everywhere. What inspired you to sign on? I had so much fun [as a contestant] on The Masked Singer. During my unmasking, I remember thinking, "It's got to be so much fun for the panelists to sit here and talk to everyone while playing this game." I realized being on the panel would be a similar experience to being a home viewer, and you'd get to be involved from a fan perspective.
Article continues below advertisement
Beverly Hills, 90210 fans were bummed when BH90210 ended after one season. Thoughts?
We always looked at BH90210 as a miniseries, a six-episode summer event, that showed the process of putting together a reboot. Everything from the inception of the idea to shooting the pilot and then landing at the upfronts when the show gets picked up. It was all about the making of a reboot. I feel like we did what we were supposed to do.
Article continues below advertisement
How has your podcast, "...with Brian Austin Green," given you a safe platform to express yourself during a time when there's so much going on in your life?
The podcast has given me the safety of being able to talk about stuff on my own terms and in my own words. When the podcast is quoted, it's quoted. It doesn't leave any room for interpretation.
HOW TO CO-PARENT IN THE PANDEMIC: GWEN & GAVIN AND OTHER FORMER COUPLES EXPLAIN
Any New Year's resolutions?
To be as socially active as possible [by] raising money for charities and individuals, and being as helpful as I possibly can.
What other projects do you have coming up?
I'm proud to team up with Galpin Ford for the #DriveHope4Kids campaign to help 10,000 kids at local Boys & Girls Clubs across the country.