NEWS
Britney Spears Confusingly Tells Fans She 'Married' Herself Because She 'Got Bored': 'IS THIS CRAZY'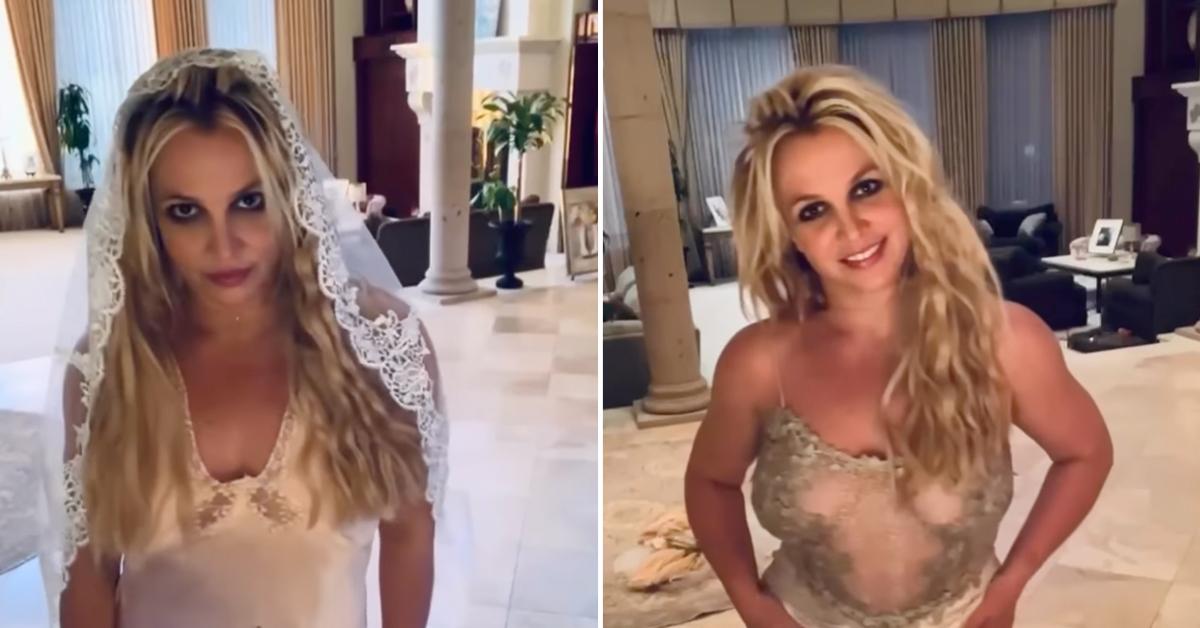 All just for fun? In a more confusing move than usual, Britney Spears told her 41.6 million Instagram followers that she decided to marry herself.
In the late hours of Thursday, December 1, the princess of pop re-uploaded a video she has shared several times before of herself showing off a silk nightgown while in her home. Smiling at the camera with her wedding veil on, she posed and swayed side-to-side as Otis Redding's "Try a Little Tenderness" played along with the video.
Article continues below advertisement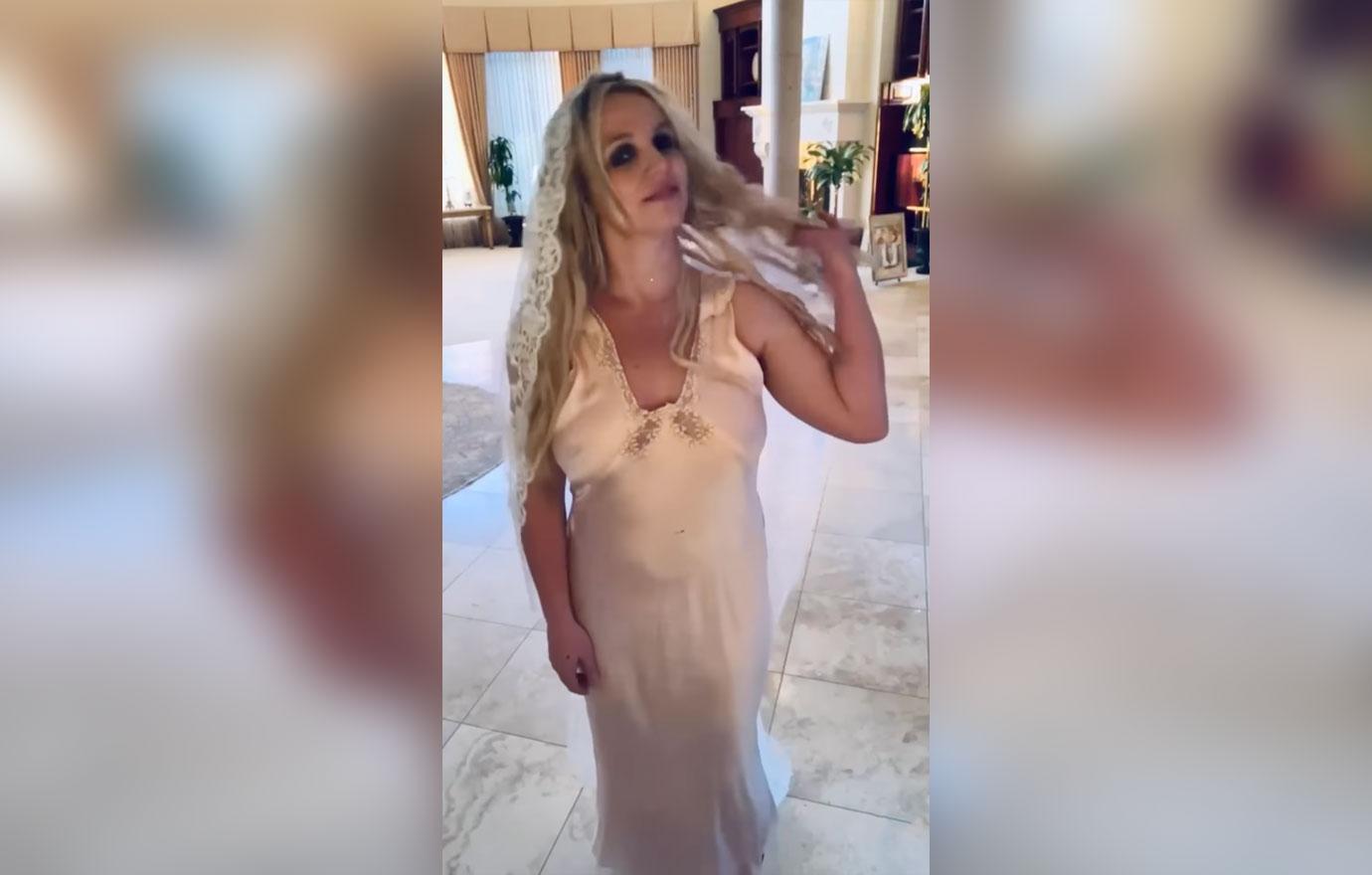 Article continues below advertisement
Spears' fans instantly flooded her comments section with concern given that they have seen that exact video multiple times on her feed. "Why do you post this over and over again???" one wrote, with another adding: "Good lord. This is the 3rd or 4th time she's posted this and it's just so odd."
A third pleaded, "Go live , We need to see you please," making them one of many concerned users who believe she is not actually running her own social media accounts.
Spears' follow-up posts didn't make her fans any less concerned, as she posted photos of her in the same nightgown and veil. While she didn't offer any explanation in her initial follow-up post, she captioned the second: "Not sure why I'm holding my stomach … I think I felt bloated 😒😒😒 !!!"
She didn't stop there, going on to upload another video dancing — this time in pink bikini bottoms and a white, long-sleeve crop top. "Diff edit," she wrote alongside the video of her oddly dancing to Nicki Minaj's song "Feeling Myself."
Article continues below advertisement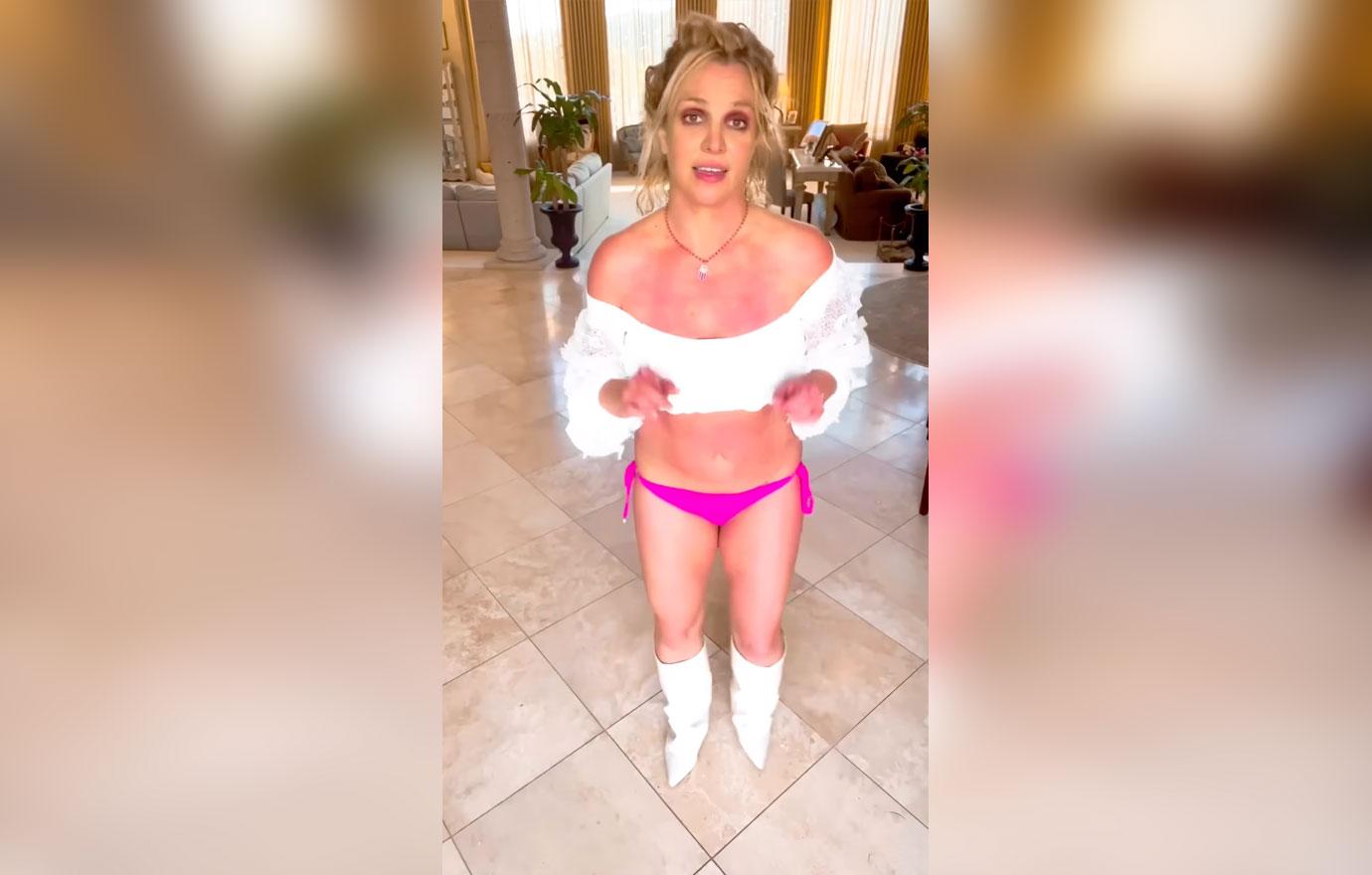 Article continues below advertisement
"On the Live," Asghari clarified, though she still did not understand, asking "What are you talking about?" The strange encounter left the actor saying, "Can I turn the camera on you?" which she was not on board with.
"I have nothing to say. I don't want to talk to them right now," Spears told Asghari, who replied: "All right, sounds good," before ending the livestream.