EXCLUSIVE
'The Truth Is Coming Out': Inside Bruce Springsteen's Private World, The 'Secrets That No One Knows About'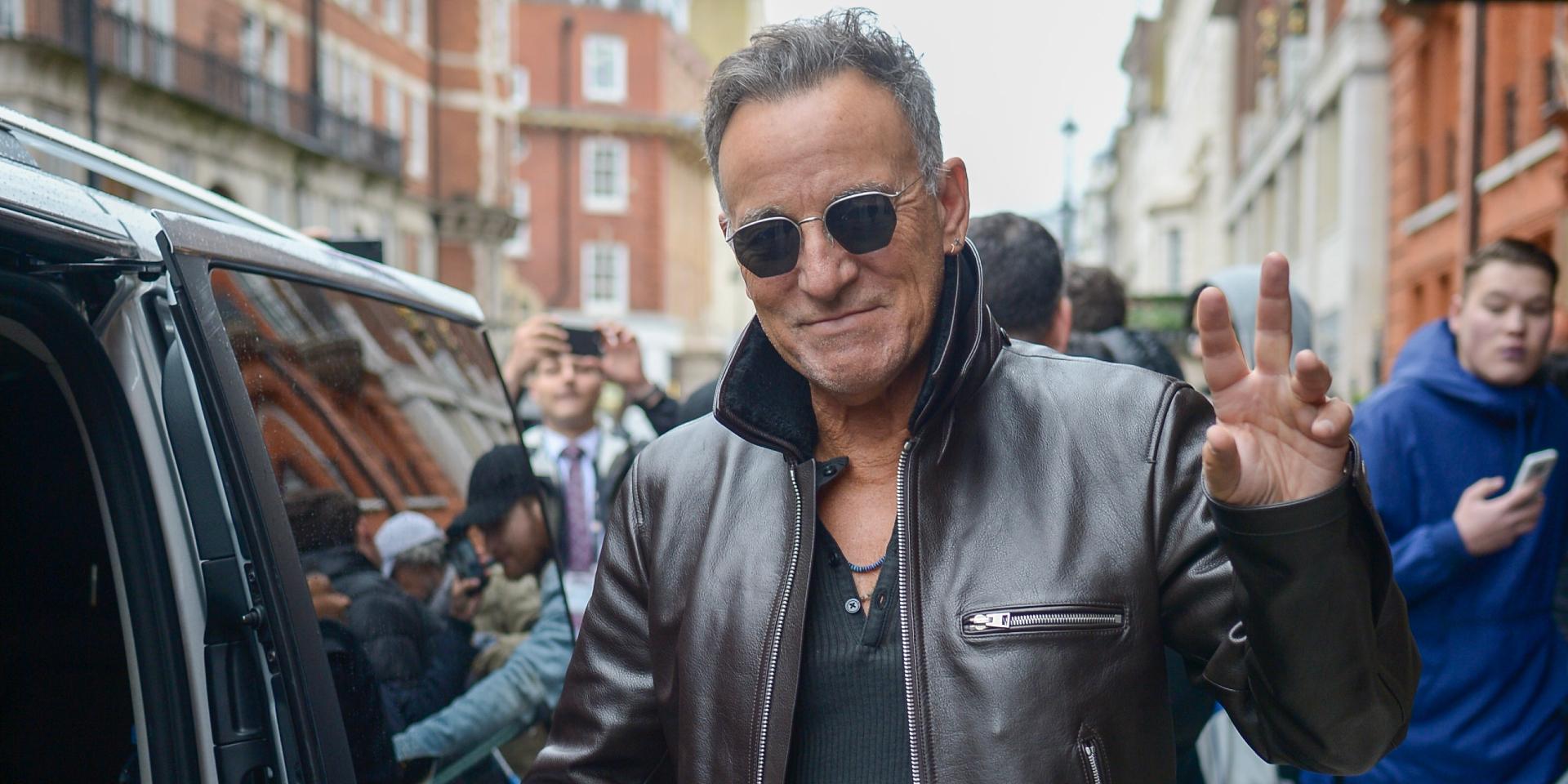 From the outside looking in, music icon Bruce Springsteen appears to have it all.
He's the proud dad of three children with his wife of nearly 30 years, Patti Scialfa. At 71, he's worth an estimated $500 million, has 20 Grammys, one Tony award, an Oscar and two Golden Globe statues, and has sold more than 150 million records worldwide.
Article continues below advertisement
"It's a confluence of very, very special events and some luck and magic involved," says the humble New Jersey native of his legendary 50-year career. "[I've] been blessed."
For all of his personal and professional success, though, an OK! insider says the "Born to Run" rocker is battling some inner demons behind the scenes.
BRUCE SPRINGSTEEN REVEALS HE SUFFERS FROM MENTAL HEALTH ISSUES
"Bruce has never really been able to escape a crippling sense of insecurity that's plagued him for decades," the insider tells OK!, noting that the star has withstood serious bouts of depression, affair rumors, a terrifying 2013 throat operation and, most recently, an image-tarnishing DWI arrest.
"For ages, Bruce and his handlers have promoted this image of him as a hardworking family man and gym addict whose motto is, 'Eat right and don't drink,' but little by little, the truth is coming out," says the insider. "Turns out, Bruce is still hiding secrets that no one knows about."
Article continues below advertisement
"Bruce felt like a nobody growing up in his small New Jersey town, and then suddenly he was this huge star," shares the insider. "It was a lot to comprehend."
His father, Douglas, had a drinking problem and suffered from mental illness. At one point, he disappeared for three days and wound up arrested for refusing to pay a fine after a car accident. The insider says Bruce worried he'd face the same fate.
"Bruce didn't touch alcohol until he was 22, but he always said the DNA was going to get him too," states the insider.
Article continues below advertisement
MORE ON:
Bruce Springsteen
His love life has seen its fair share of drama over the years. He wed model and actress Julianne Phillips in 1985 but says he didn't feel like he fit into her glamorous Hollywood world. While on tour, he fell hard for Scialfa, a backup singer for his E Street Band.
"Patti was a musician, was close to my age, had seen me on the road in all of my many guises and viewed me with a knowing eye... I never felt the need to pretend around her," he's said, adding that he regrets hurting Phillips, 60, to this day (they split in 1988).
Article continues below advertisement
"I came clean to Julie as soon as I knew how serious Patti and I were, but there was no decent or graceful way out of it," he said.
By 1991, he and Scialfa, 67, were married and they soon welcomed their three kids, Evan, 30, Jessica, 29, and 27-year-old Sam. They seemed like the perfect all-American family. But cracks in the facade soon began to show.
DEMI LOVATO GETTING HER OWN TALK SHOW & WILL HAVE 'FRANK CONVERSATIONS' ABOUT MENTAL HEALTH, RELATIONSHIPS & MORE
"Bruce has always been his own worst enemy, as well as a huge flirt with the ladies," whispers the insider. In 2005, rumors swirled that the singer was stepping out with Ann Kelly, an N.J. housewife, whom he'd met at the local gym.
"They became friends and started meeting for lunch," says the insider. "Soon word was out they were having an affair."
When Kelly's husband of 17 years filed for divorce in 2009, Springsteen was named in the court documents. The insider says Springsteen and Scialfa had been living separate lives when the alleged affair took place.
Article continues below advertisement
Scialfa's stuck by him through thick and thin. "She's loyal because there's a lot of love and devotion there, and she truly feels like Bruce is her soulmate. Plus, friends say he'd fall apart if she left him," says the insider. "They still make beautiful music together, and Patti often joins Bruce on stage for duets. Whatever issues they had, they seem to be past them."
In 2013, the star was forced to undergo surgery to repair a disk in his neck. The operation — which involved him having his throat cut open and his vocal cords pushed to the side — was a frightening experience. He couldn't sing for three months, prompting fears about his career and lasting legacy. His one-man Broadway show — which ran from 2017-2018 — proved to be the perfect distraction.