EXCLUSIVE
Have These Celebrities Really Gotten Plastic Surgery? Doctor Weighs In On Their Dramatic Transformations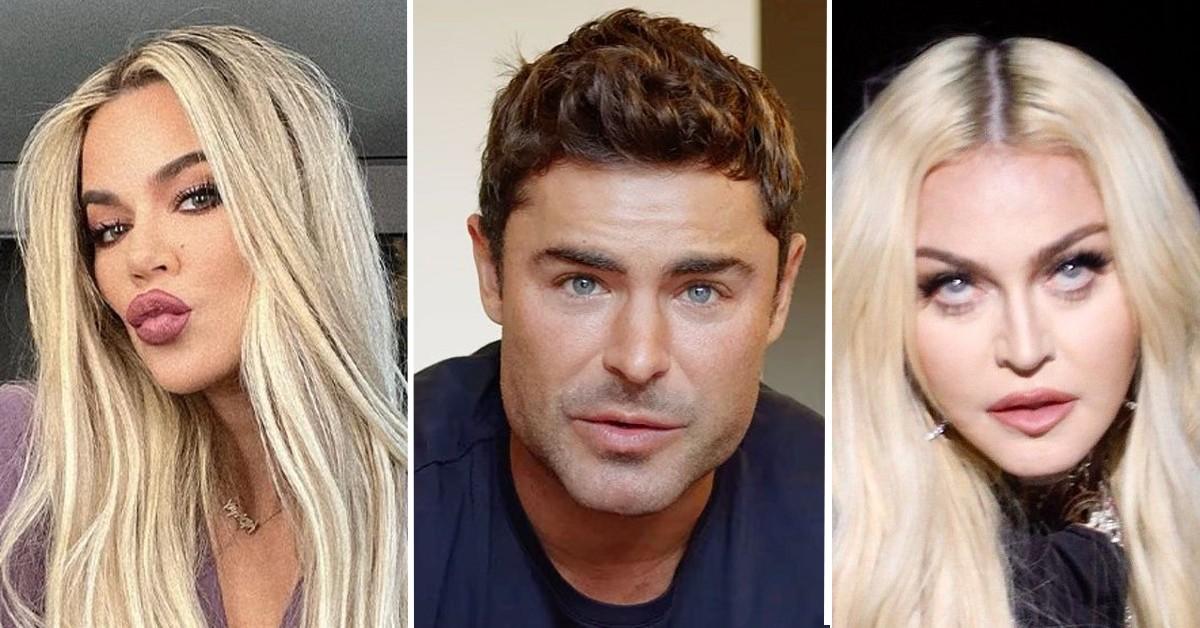 It's time to talk about plastic surgery! Some of the most famous celebrities have transformed in front of the public eye.
Although many have either confirmed or denied going under the knife, speculation continues to surround stars such as Khloé Kardashian, Zac Efron, Madonna, Tori Spelling and Jessica Simpson.
To gain a better understanding of the art of camouflage OK! met with board-certified plastic surgeon Dr. Paul C. Dillon M.D. to learn how to achieve significant changes with or without the scalpel.
Article continues below advertisement
Khloé Kardashian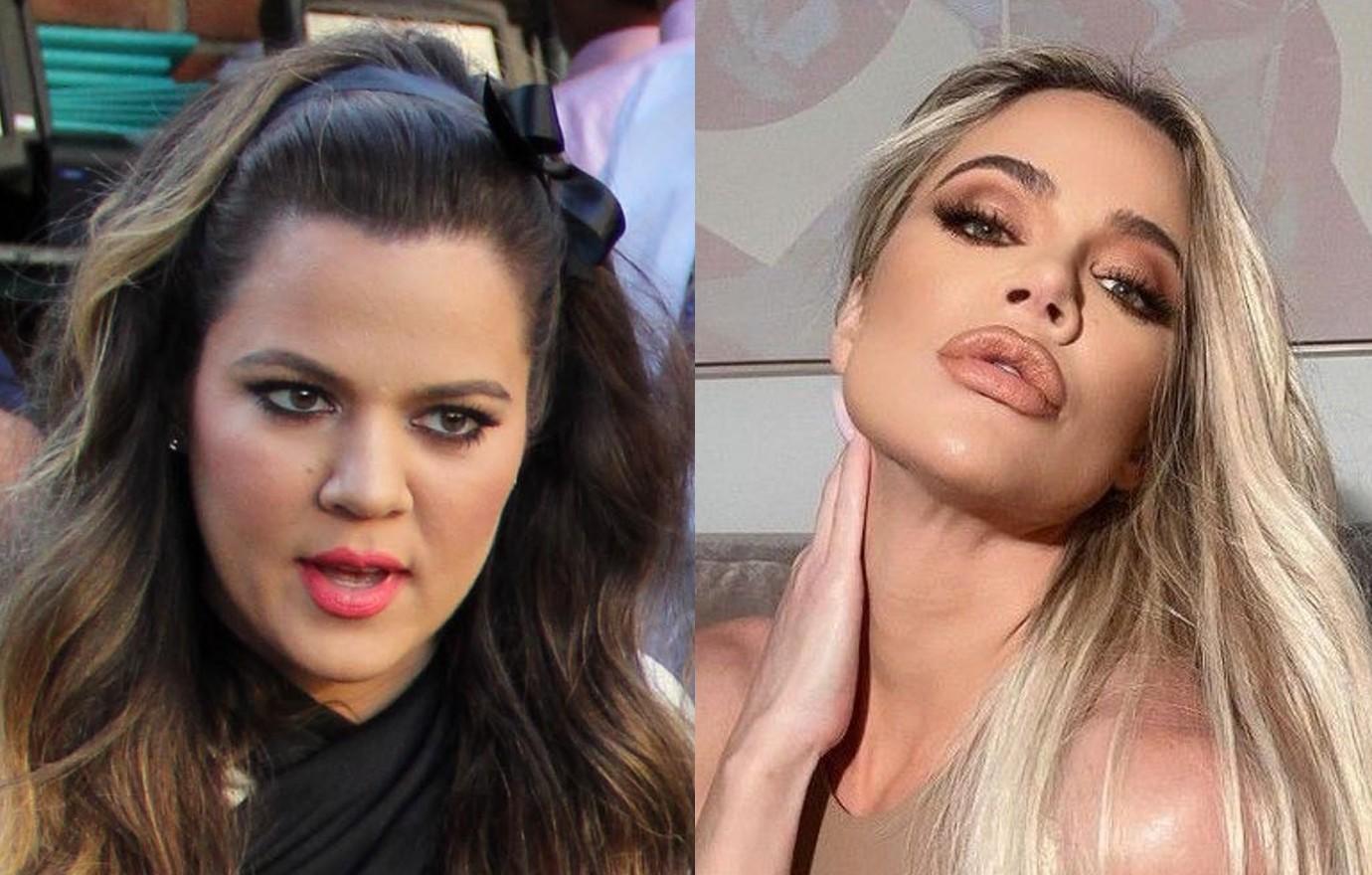 Over the years, the Good American founder has been ridiculed for the number of changes she's made to both her face and body. Despite Instagram followers speculating that the reality star received a "face transplant," Kardashian swears she has only gotten a rhinoplasty and has confessed to using lip fillers in the past during an episode of Kocktails with Khloé.
KHLOÉ KARDASHIAN'S SISTERS EXPRESS 'CONCERN' OVER HER 'VERY SKINNY' FIGURE AFTER TRISTAN THOMPSON SCANDAL
"The lips don't really need to have any kind of plastic surgery, but she may have had some fillers or some fat transfers with regards to her facial structures," Dr. Dillon exclusively tells OK! . "Her nose is more aligned, and it's straighter. Her lips are bigger, she's clearly had something done with them such as fat injection."
The licensed professional stresses that one of the biggest challenges with analyzing face changes is the art of makeup, angles and photo editing.
"She definitely has had nasal surgery because there has been a narrowing of her nose and shaving of the hump of the nose too. But she's got a lot of makeup on so it makes it a little difficult. She's gone through some aging which happens to all of us," Dillon shares. "You're starting to see more of that in her eyebrows because they're kind of dropping down."
Article continues below advertisement
Although some fans of The Kardashians have accused the mom-of-two of making a few body modifications, it's impossible to tell from just a few photos. "You can't determine it through pictures because there's too much going on ... essentially they're not naked, but she has lost a tremendous amount of weight," the University of Maryland alum stresses.
Article continues below advertisement
Madonna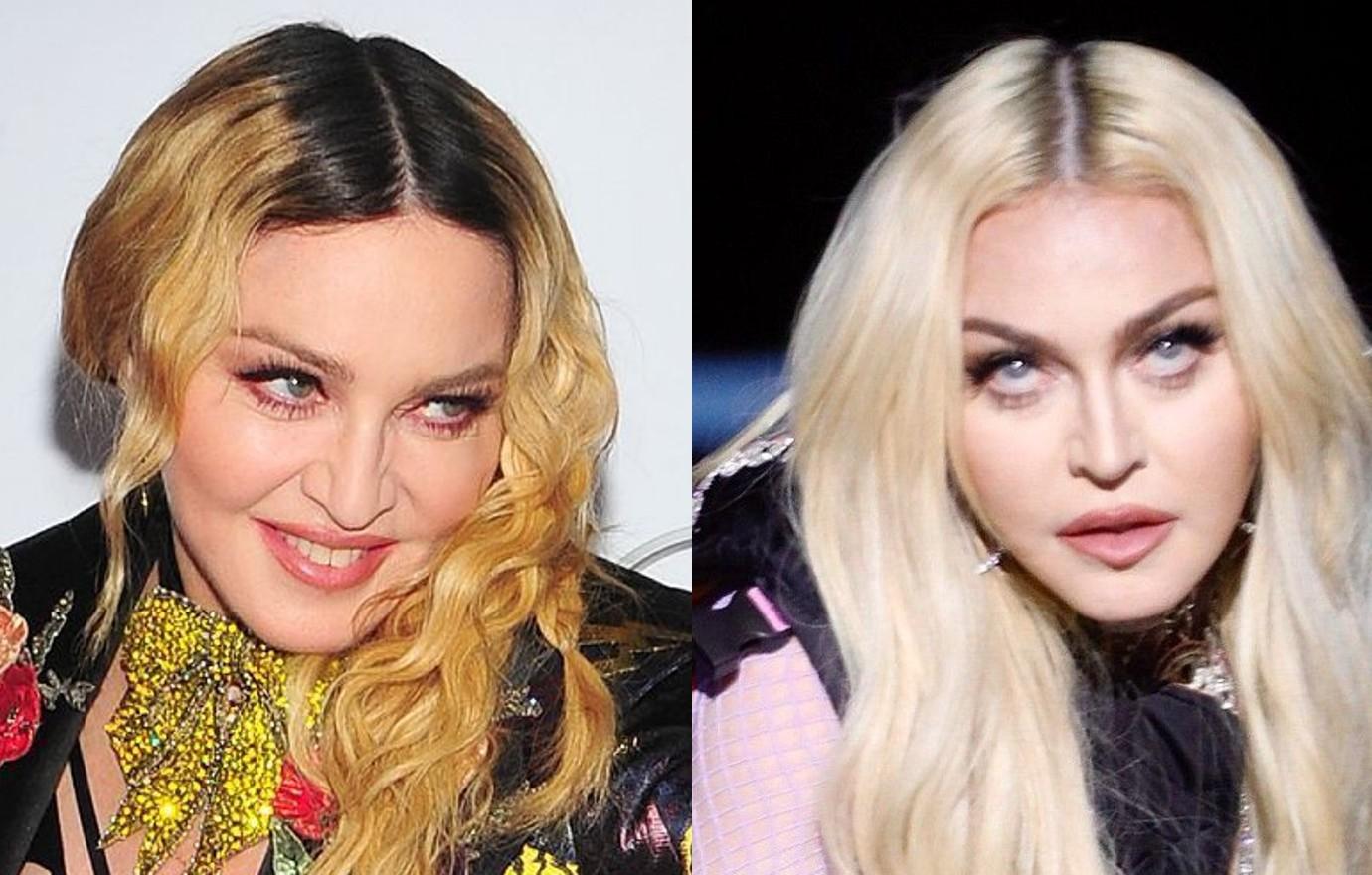 Madonna's TikTok presence has continued to make headlines, but the difference in her appearance could be due to editing apps, filters, better makeup and age. Although the pop icon looked almost unrecognizable on the social media platform, it's difficult to know what she's done or what she's using to give the illusion of surgery.
JUST A JOKE! MADONNA MAKES BIZARRE CONFESSION TO FANS: 'I WAS NOT CIRCUMCISED'
"There's a lot of makeup here and camouflaging, and her photos have been touched up quite a bit. I can't confirm or deny if she's gotten work done," Dillon confesses.
Article continues below advertisement
Zac Efron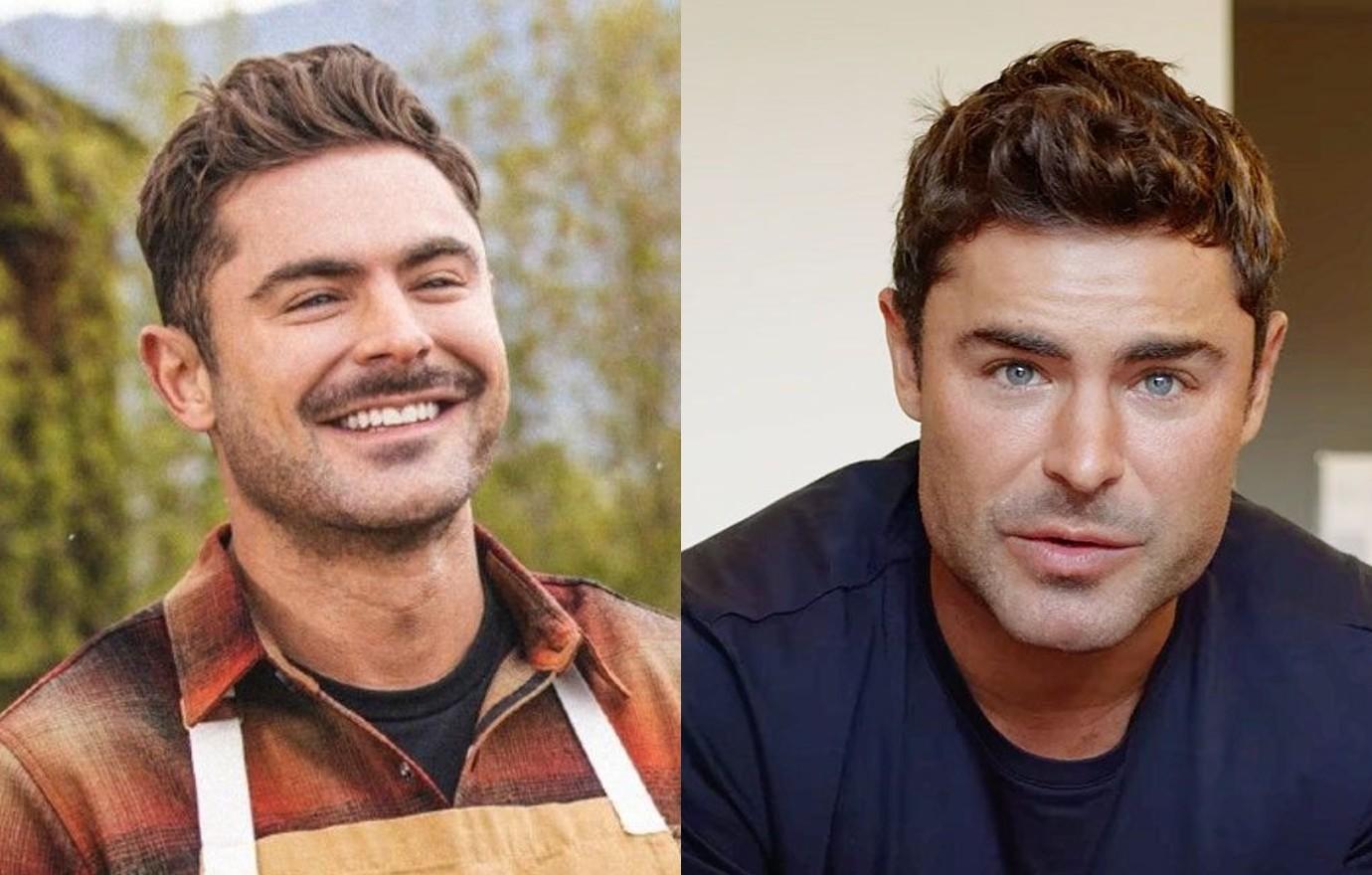 Efron surprised the world after showing a shift in his chiseled jawline. As OK! previously reported, the High School Musical actor blamed a freak accident for the growth in his facial muscles. According to Dr. Dillon, it appears as though the entertainer was telling the truth.
"The after is primarily showing there's aging. I don't really see anything as far as jaw surgery is concerned or drastic jaw shifts," Dillon says. "Having a shift in your jaw isn't necessarily cosmetic surgery. His jaw could have been fractured to the point where he wasn't able to close it."
Article continues below advertisement
"I've plated bones in the face before, and you can plate bones in the face with no difference in the cosmetic outcome. I would say he looks very similar to his younger picture, aside from maybe some forehead wrinkles, which happen over time," the physician explains. "I don't see anything that would strike me as like 'wow he's had major plastic surgery.'"
Article continues below advertisement
Jessica Simpson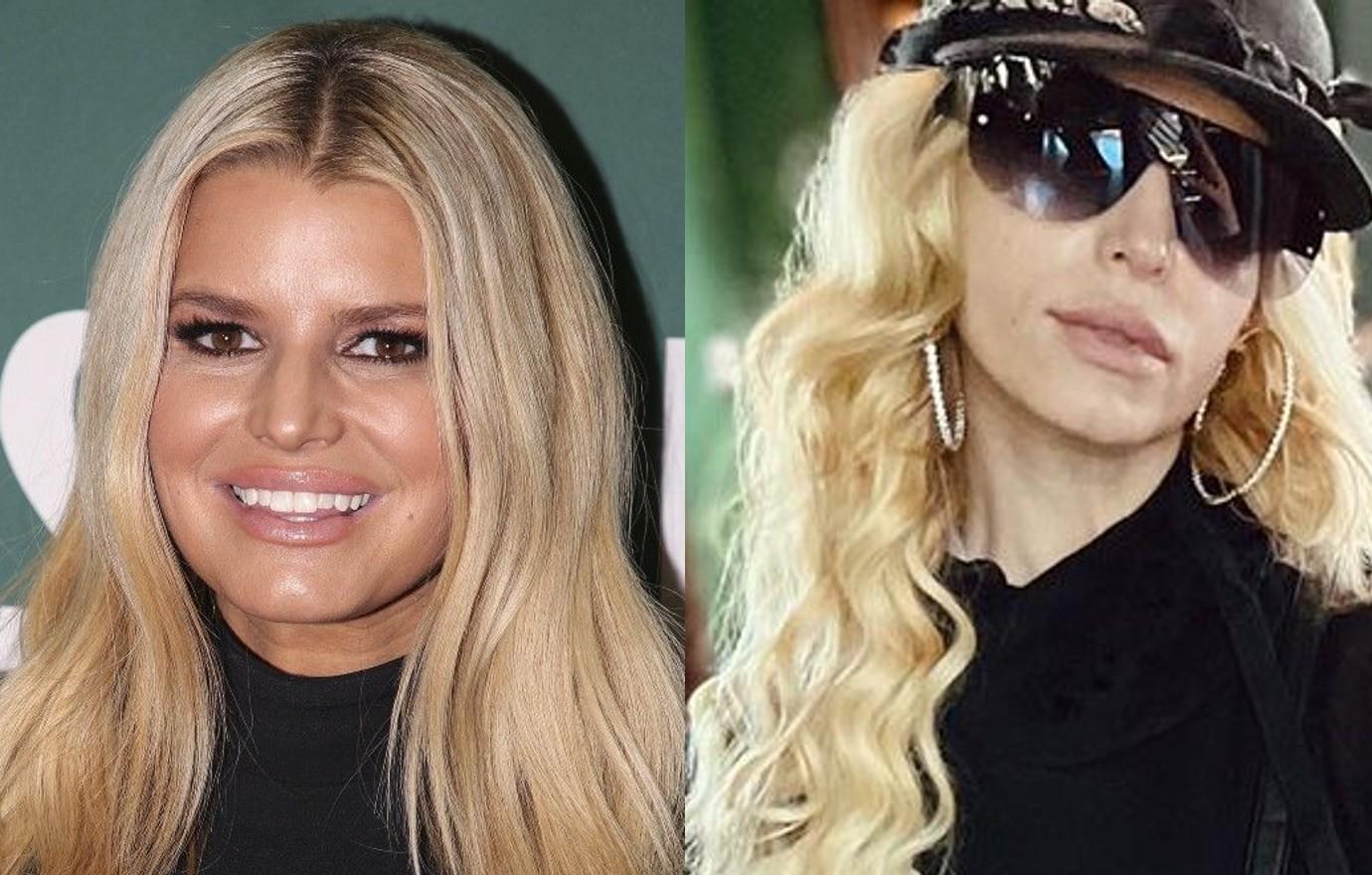 Simpson has been the victim of body shaming throughout her career. The singer has been open about her use of non-surgical treatments, and in her memoir, she confessed to getting two tummy tucks after giving birth. However, some people wonder if there's something the mother-of-three is hiding.
"Obviously she just looks a little older, but I don't see any appreciable differences in her facial structures, but in these posing pictures they're always capturing us from various angles, not straight on making it difficult to compare them," Dillon says.
Article continues below advertisement
Tori Spelling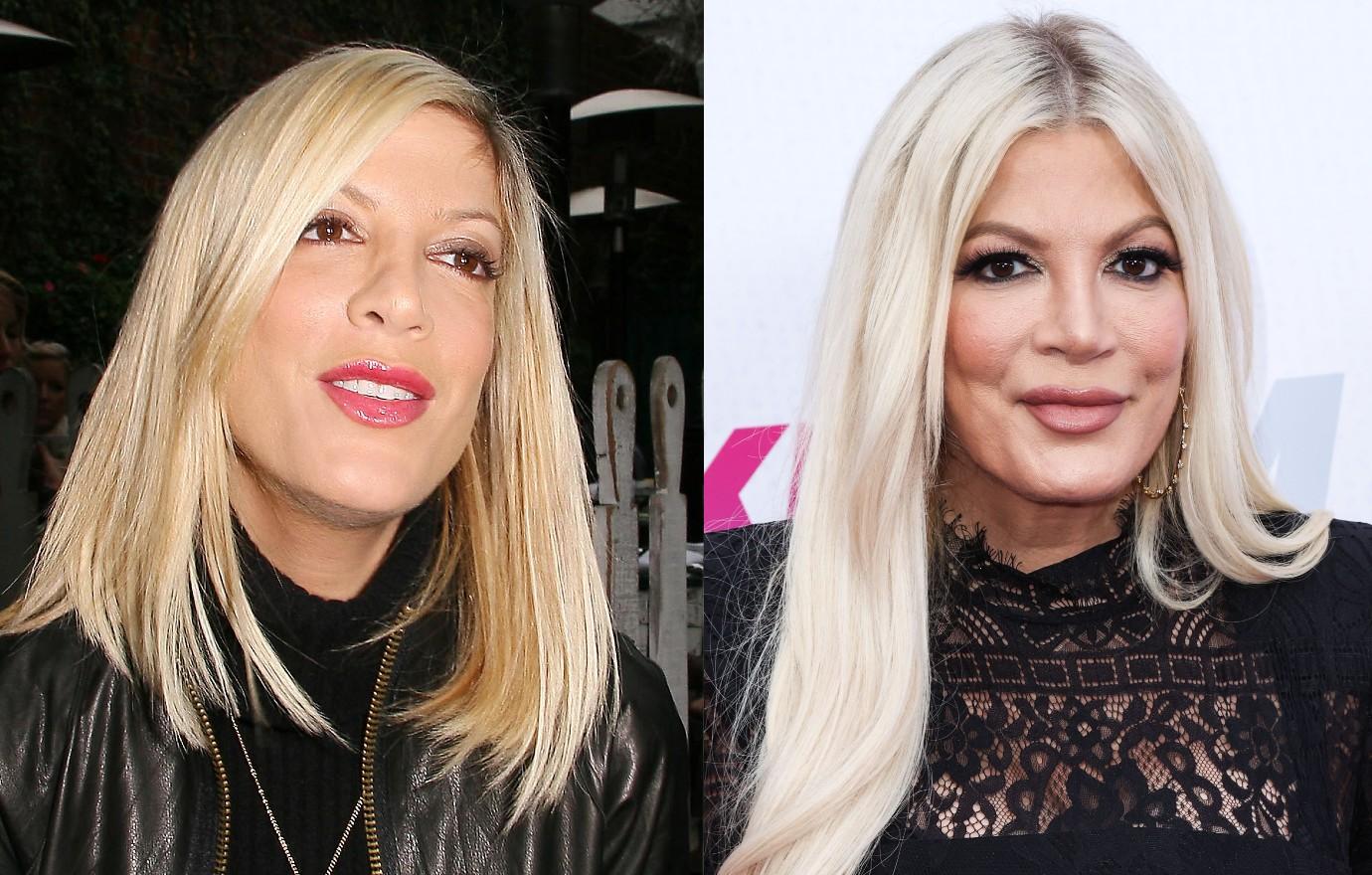 Spelling has built a reputation for her unwavering honesty over the years. The author revealed on Good Morning America that she got a rhinoplasty as a teen and a breast augmentation in her 20s. In recent social media posts, the television personality has appeared more chiseled, but she's credited her makeup artist instead of the doctor's office for the alterations. Dillon admits that using concealers and contouring products can help create a straighter-looking nose and defined features.
"Even just makeup and lighting can make that noticeable change to the nose," Dillon reveals.