NEWS
Too Hot To Handle!
Charlie Sheen & Denise Richards' Daughter Sami Sets Internet Ablaze With White Lingerie Selfie Teasing New OnlyFans Content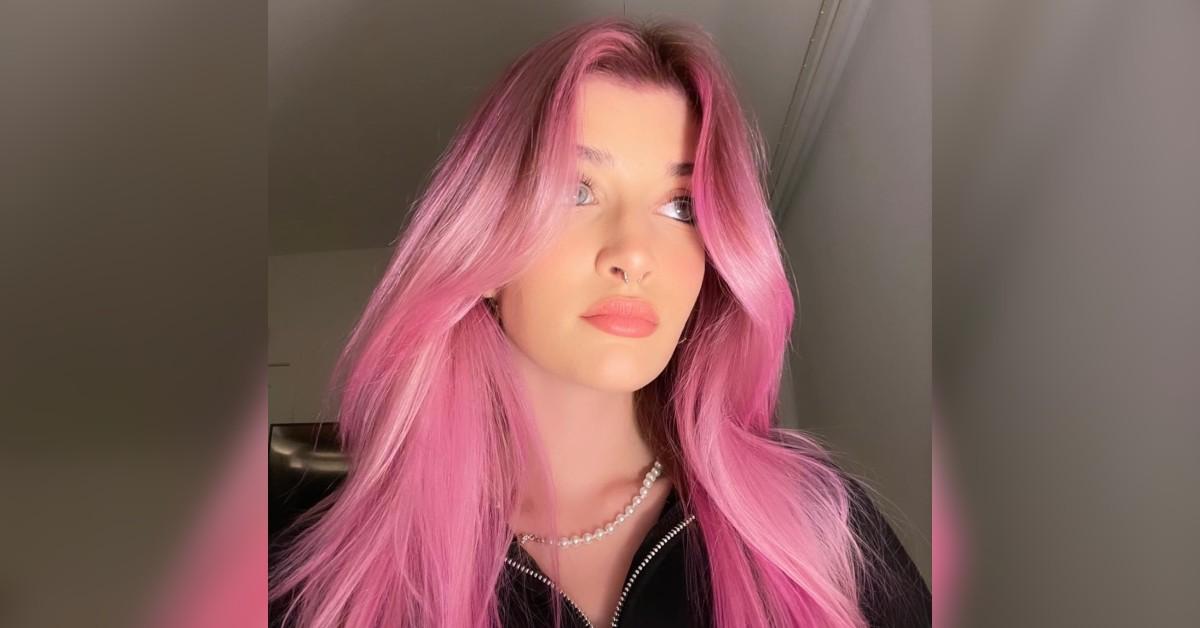 Sami Sheen is giving fans a sneak peak at her latest risqué OnlyFans post following her headline-making debut on the adult platform.
The 18-year-old offspring of Charlie Sheen and Denise Richards shared the sexy snap of herself to her Instagram Story on Monday, June 20, offering a glimpse of herself wearing sexy white lingerie and bright red lipstick.
Article continues below advertisement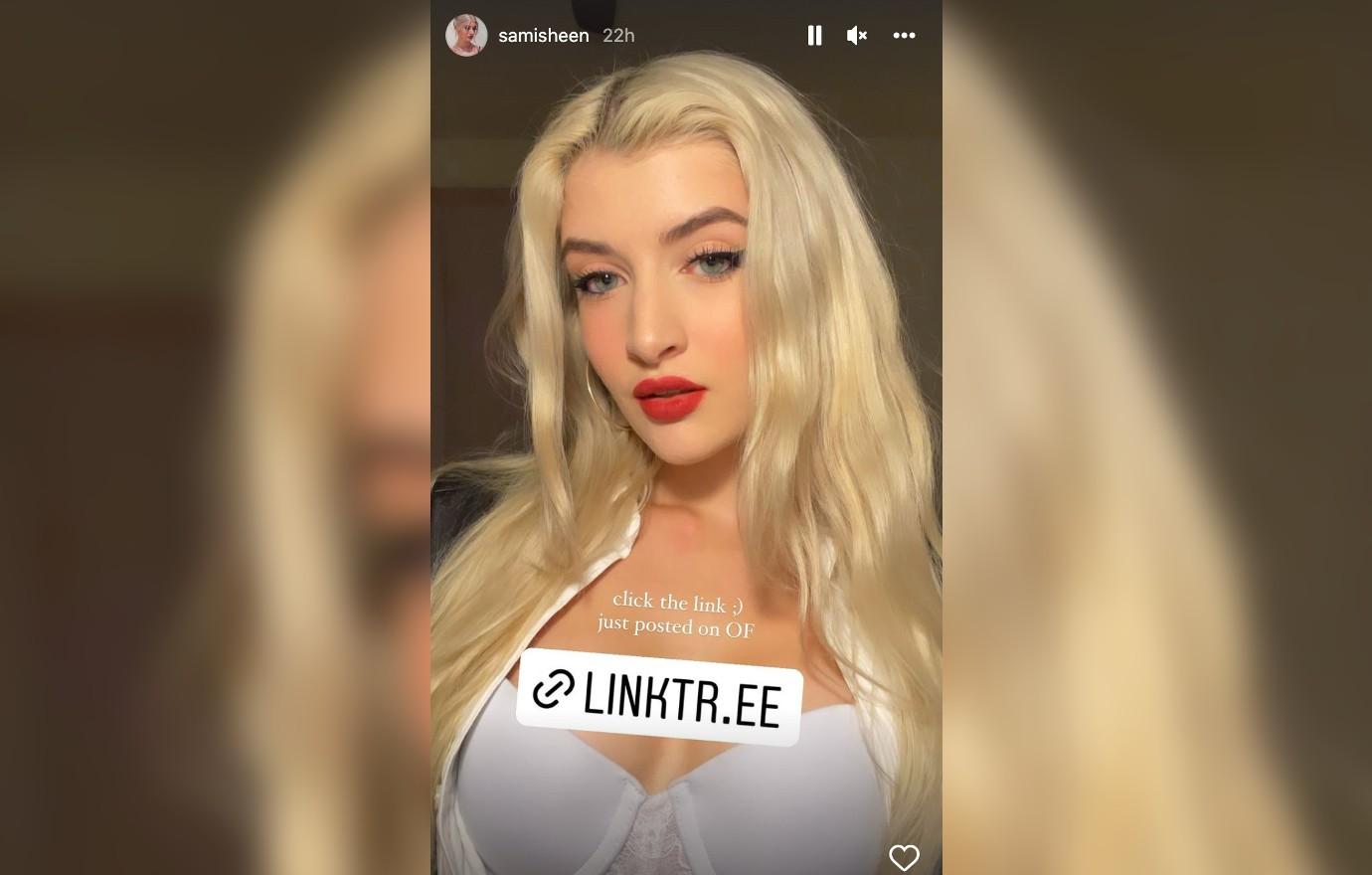 "click the link ;) just posted on OF," the blonde bombshell cheekily wrote alongside the snap, referring to her OnlyFans account. A subscription to Sami's content costs $19.99 a month, with a 12-month package going for a total of $203.90.
SAMI SHEEN BLOWS UP TIKTOK—WILL SHE SURPASS PARENTS CHARLIE SHEEN & DENISE RICHARDS' STARDOM?
Despite having only debuted her page last week, she seemed to hint that the overwhelming success she's had on the controversial site has been quite overwhelming.
Article continues below advertisement
Addressing "everyone who is subscribed to my OF," she penned in a message posted to her Instagram Story, "I'm trying my best to respond to all of your messages, please don't get offended or take it personal if I don't get back to you soon enough. I'm very appreciative of all of you & extremely grateful for your support, but it is quite overwhelming when I have over a thousand messages to respond to right now. So I'm really sorry but I'll get back to you as soon as I can."
"I promise," the teenager concluded with a red heart emoji.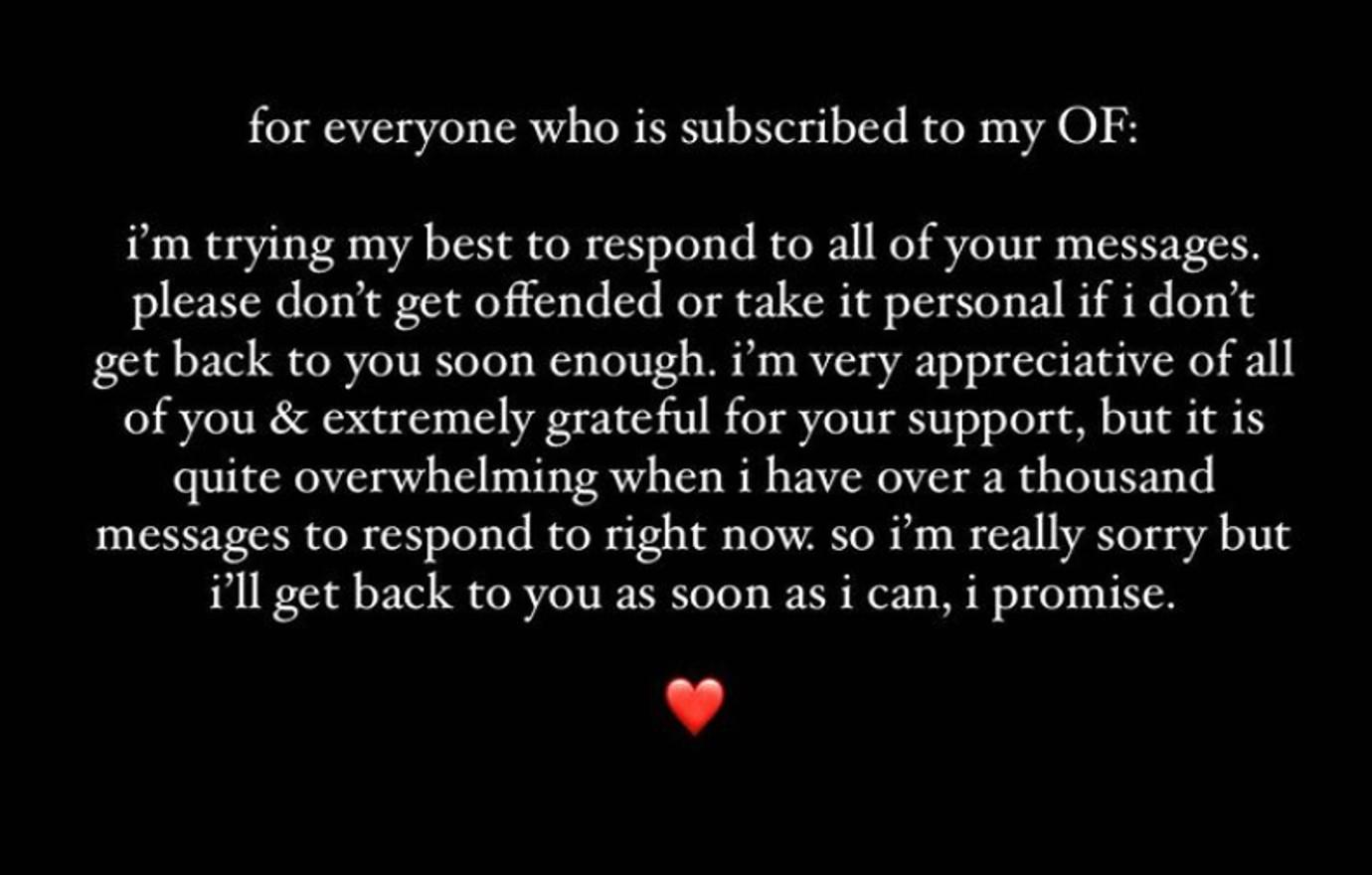 Article continues below advertisement
Denise has been backing Sami ever since she announced her recent adult business venture, while her dad only recently hopped on board with her new career. Despite emphasizing that he didn't "condone" Sami's decision and noting she didn't make the account while under his roof when the news first made headlines, Charlie appeared to change his tune after speaking with his ex-wife.
"Denise has illuminated a variety of salient points, that in my haste, I overlooked and dismissed," the actor said in a recent statement, per his rep. "Now more than ever, it's essential that Sami have a united parental front to rely upon, as she embarks on this new adventure. From this moment forward, she'll have it abundantly."