NEWS
Chrissy Teigen Claps Back After Sharing Difficulties Of Traveling With 3 Children: 'We Didn't Fly Private'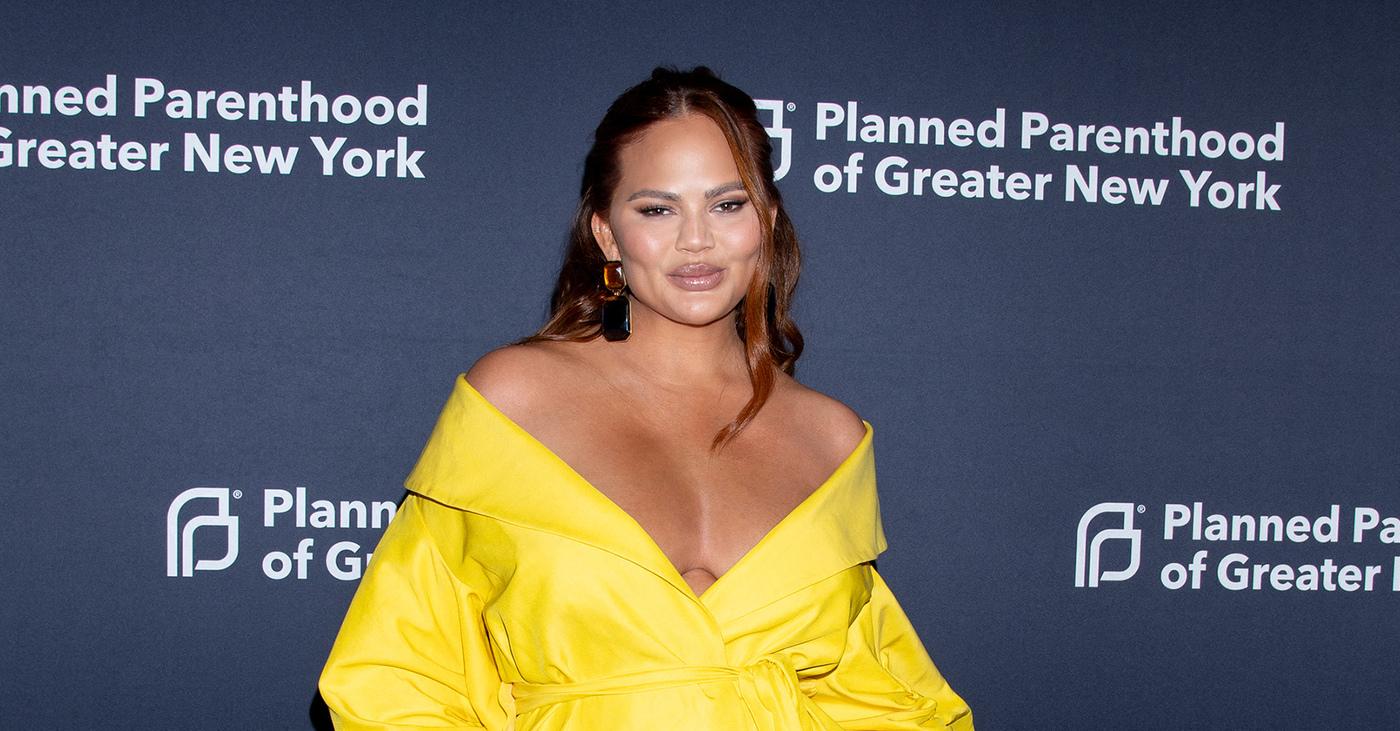 After Chrissy Teigen took her first trip with her three kids, Luna, 6, Miles, 4, and Esti, 2 months, she is clearing things up to the haters.
"first trip with 3, heart racing with airplane apology syndrome," the model, 37, captioned a photo of herself with her husband, John Legend, and their tots in front of an airplane on April 2.
Article continues below advertisement
The cookbook author's followers were quick to criticize her for complaining about her accommodations.
"Real tough on a private jet. Try it on a commercial flight," one person penned, while another user added, "On a private jet? No other people to bug, easy."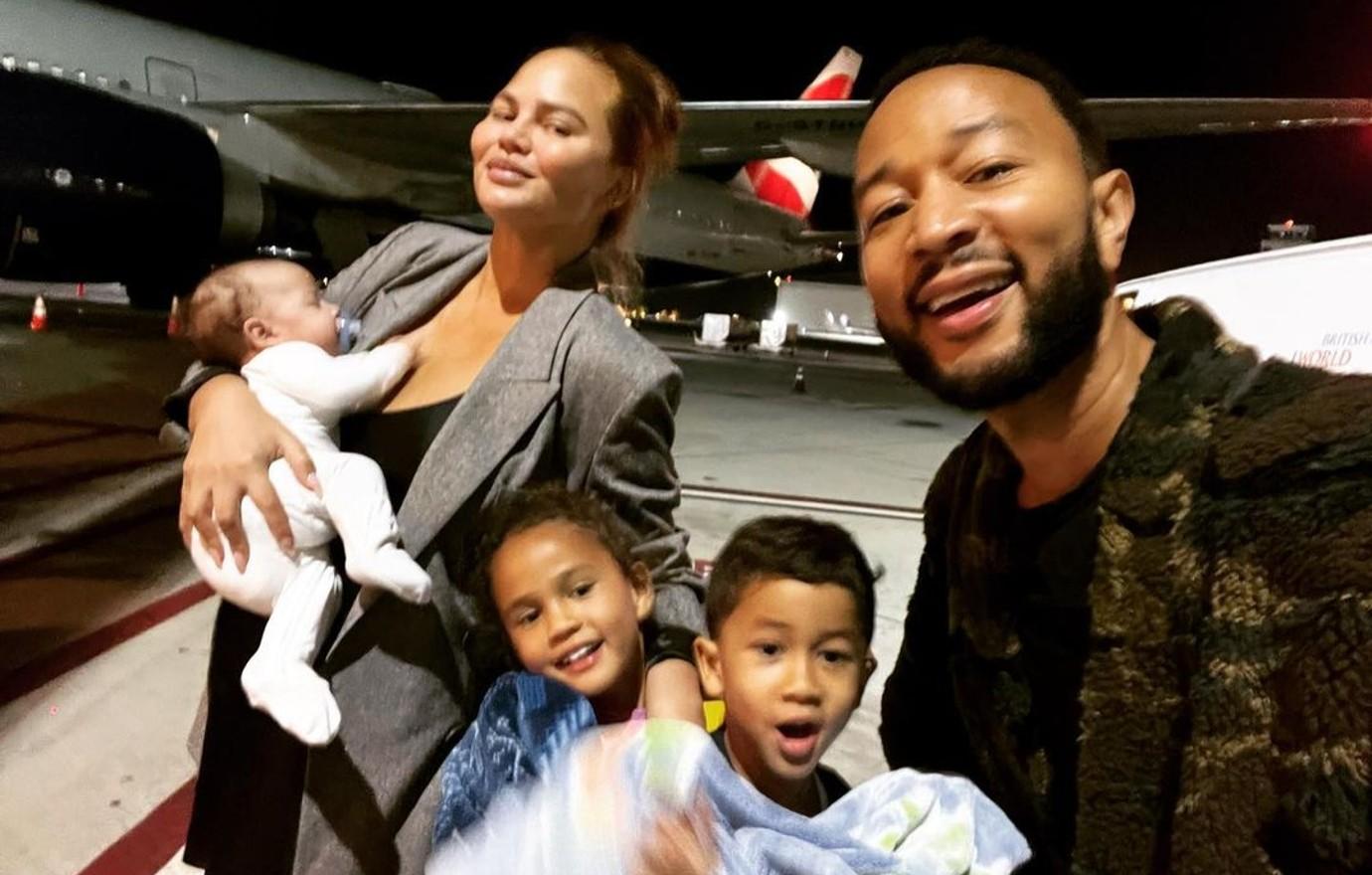 Article continues below advertisement
Later on, the brunette babe shared how things went. "update! I was the only one to cry! scary turbulence makes my heart stop also I thought it was pretty obvious from the enormous British Airways plane in the background but we didn't fly private. Everything is gonna be ok! u are all gonna be ok," she clapped back.
Of course, some people applauded Teigen for standing up for herself.
One person wrote, "Also obvious based on your 'apology syndrome' caption but haters gonna hate. Glad you had a safe flight," while another joked, "I just assumed you guys bought British airways. Like the whole thing. people are [sad face]."
A third person said, "Flying with children can be so stressful. You got this!"
Article continues below advertisement
As OK! previously reported, Teigen admitted it hasn't been easy to adjust to having another child around.
"Exhausted. so much happened today that had nothing to do with us," she captioned a photo of herself with Esti, seemingly referring to all of the drama going down between Vanderpump Rules costars.
After having a C-section in January, the 44-year-old singer admitted his wife is still "recovery, but she's doing great."
"She's so smart and strong and women go through a lot to bring life into the world and I'm always in awe of her for that," he added.
Article continues below advertisement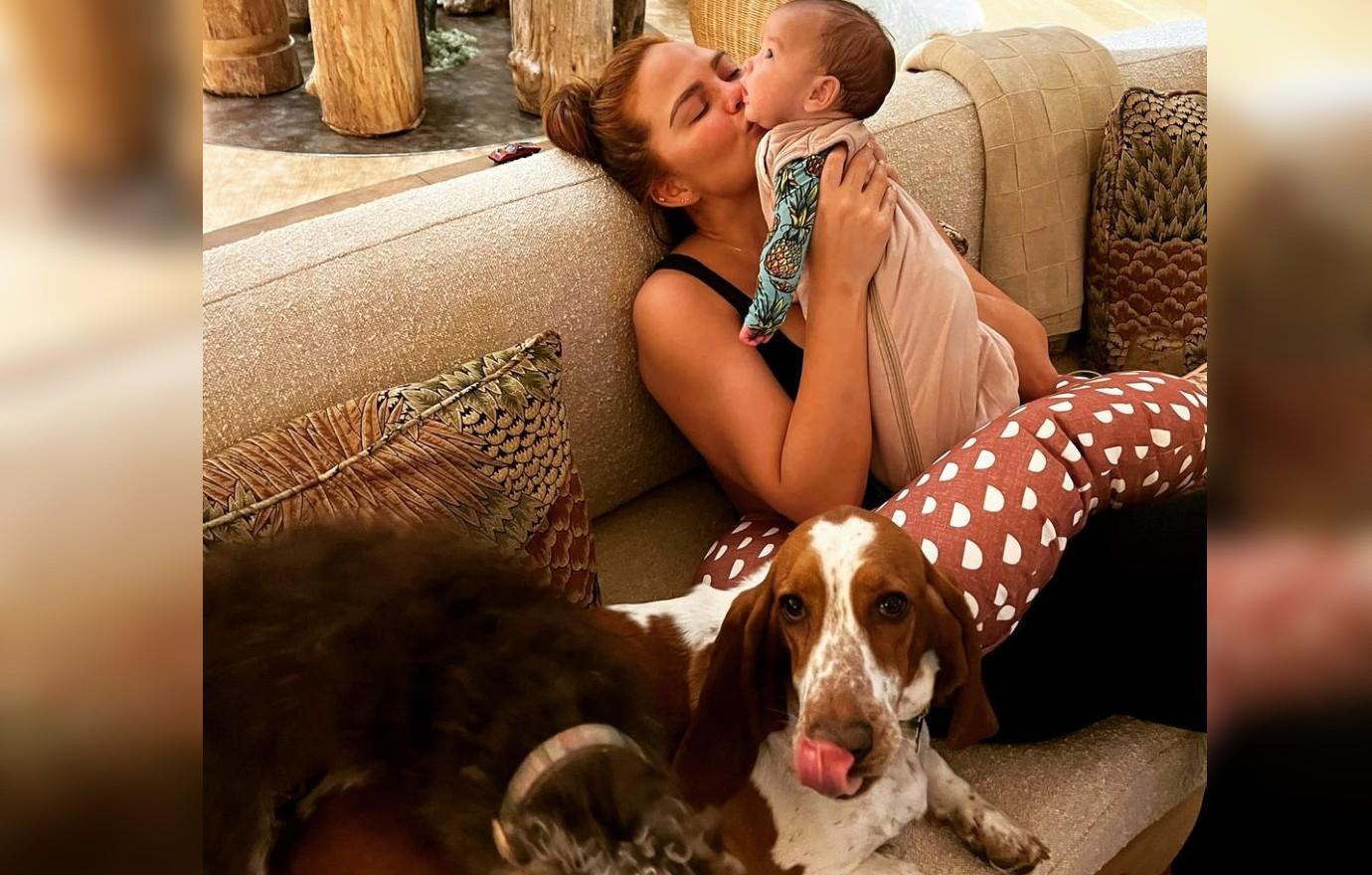 Article continues below advertisement
Never miss a story — sign up for the OK! newsletter to stay up-to-date on the best of what OK! has to offer. It's gossip too good to wait for!
For her part, Teigen praised her hubby for being by her side.
"John saw an entire baby come out of my abdomen and was pretty amazed by it," Teigen told Parents. "And then he was amazed by the healing process, too. He was fascinated by every aspect of it, but he also helped me pull my tights on. Everyone knows C-sections are invasive ... it was difficult. But what's cooler than looking like a hero to your husband?"