NEWS
Glowing Chrissy Teigen Flaunts Growing Baby Bump In New Selfie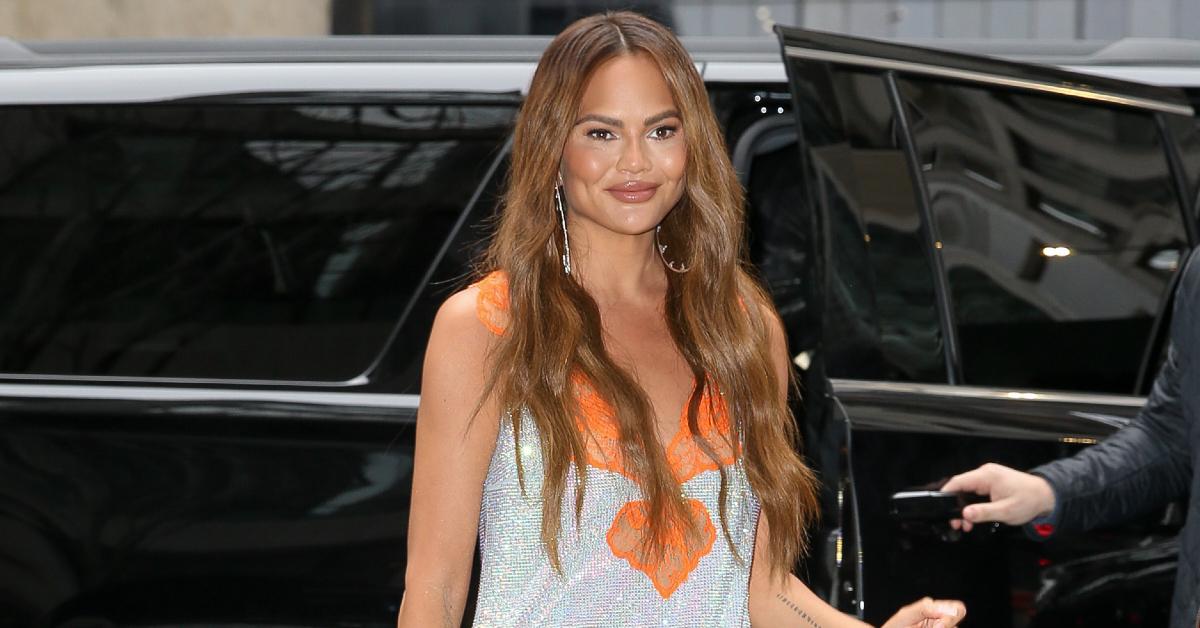 Bumpin' along! Chrissy Teigen is continuing to update fans on her pregnancy with her and John Legend's miracle baby.
Teigen, 36, flaunted her growing belly in a recent Instagram Story, zooming in on her reflection in a large mirror. The star giggled as she showed off her quirky ensemble, which consisted of jeans, a fluffy hat and a bra.
Article continues below advertisement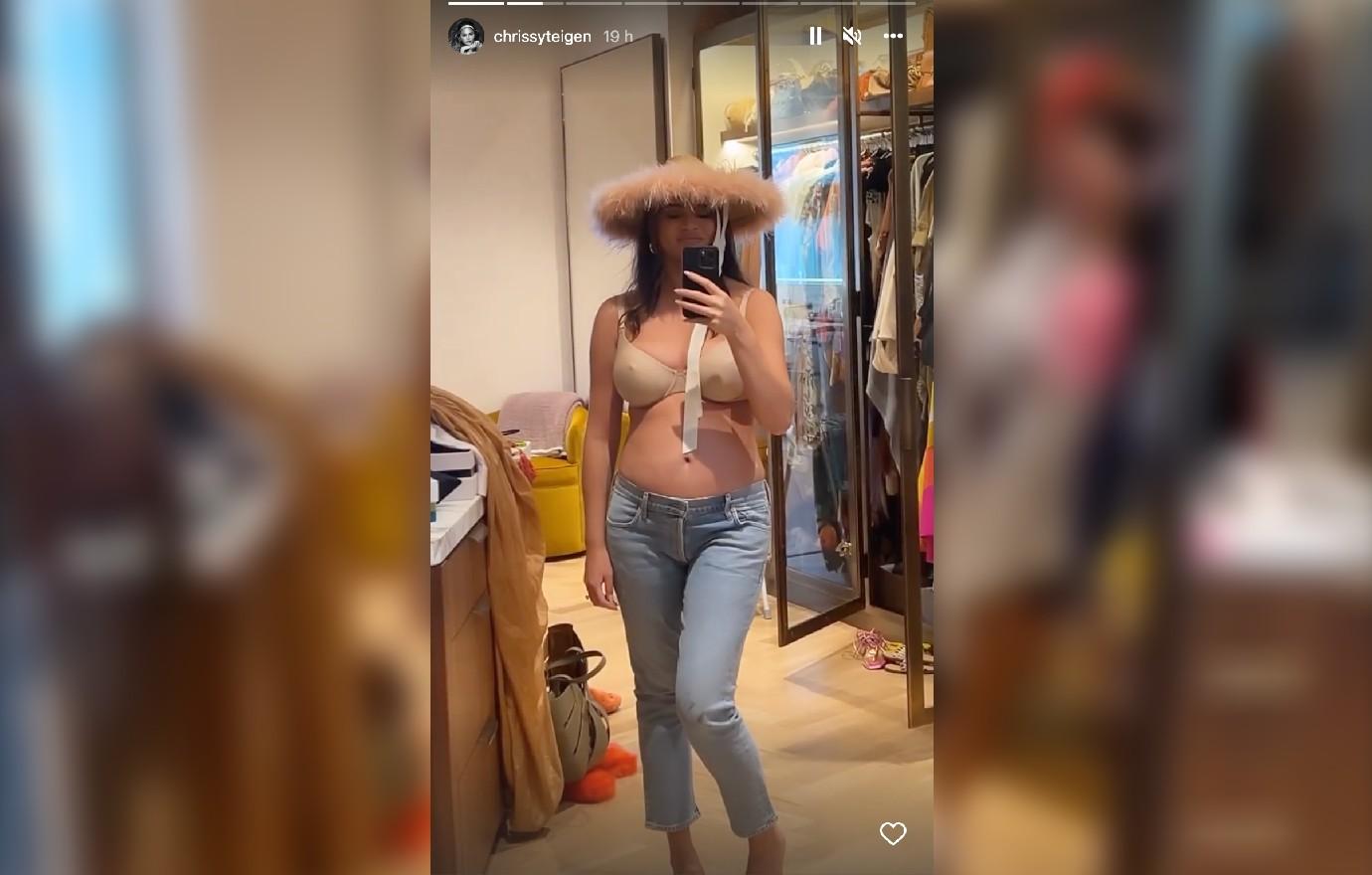 The mother-of-two followed that up with another video selfie that showed she got all dolled up, with her hair styled in a half-up, half-down look.
Article continues below advertisement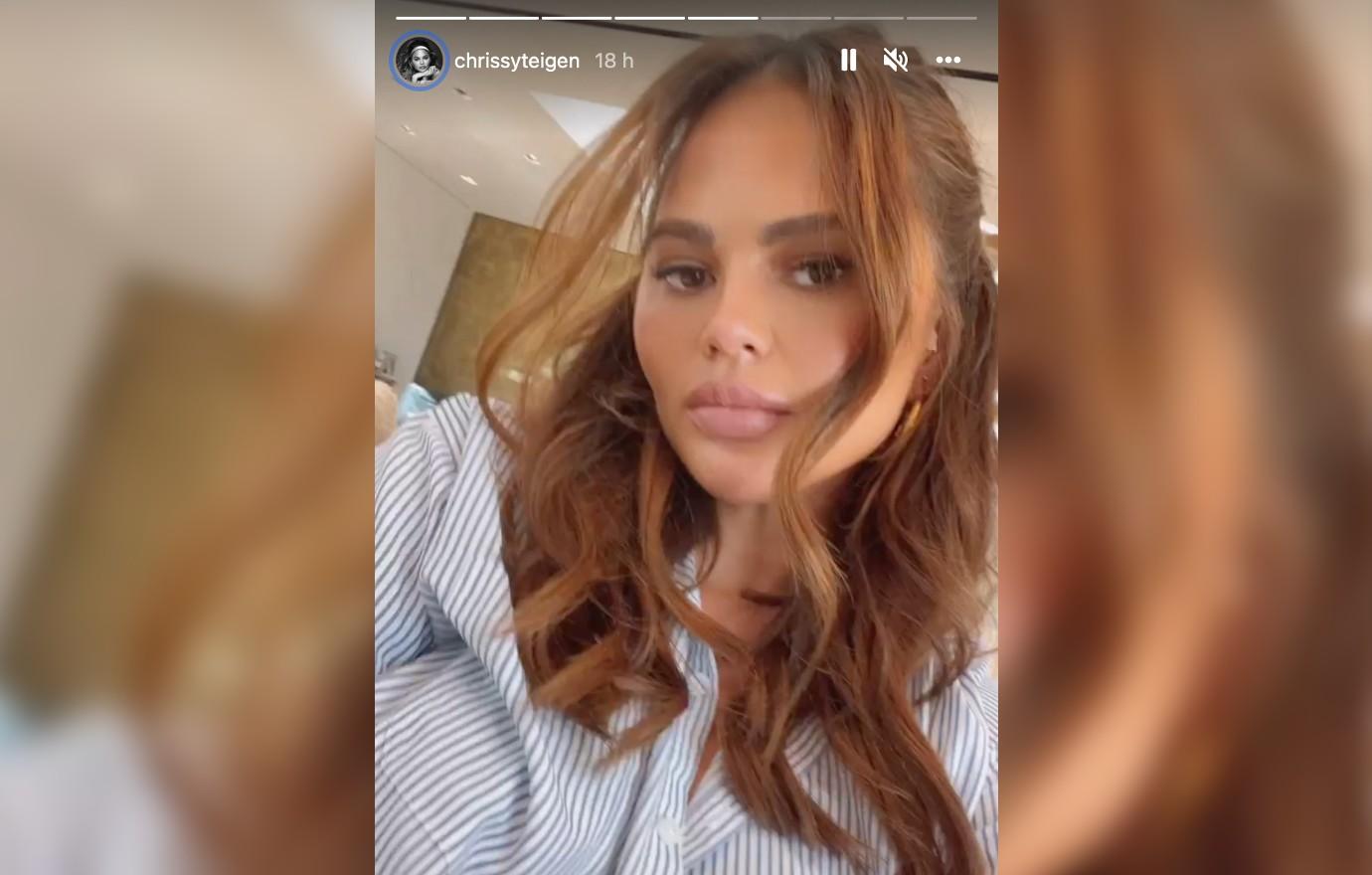 The model announced earlier in August that she was pregnant, posting glowing selfies on her Instagram alongside a heartwarming message. "[T]he last few years have been a blur of emotions to say the least, but joy has filled our home and hearts again. 1 billion shots later (in the leg lately, as u can see!) we have another on the way," she wrote.
Article continues below advertisement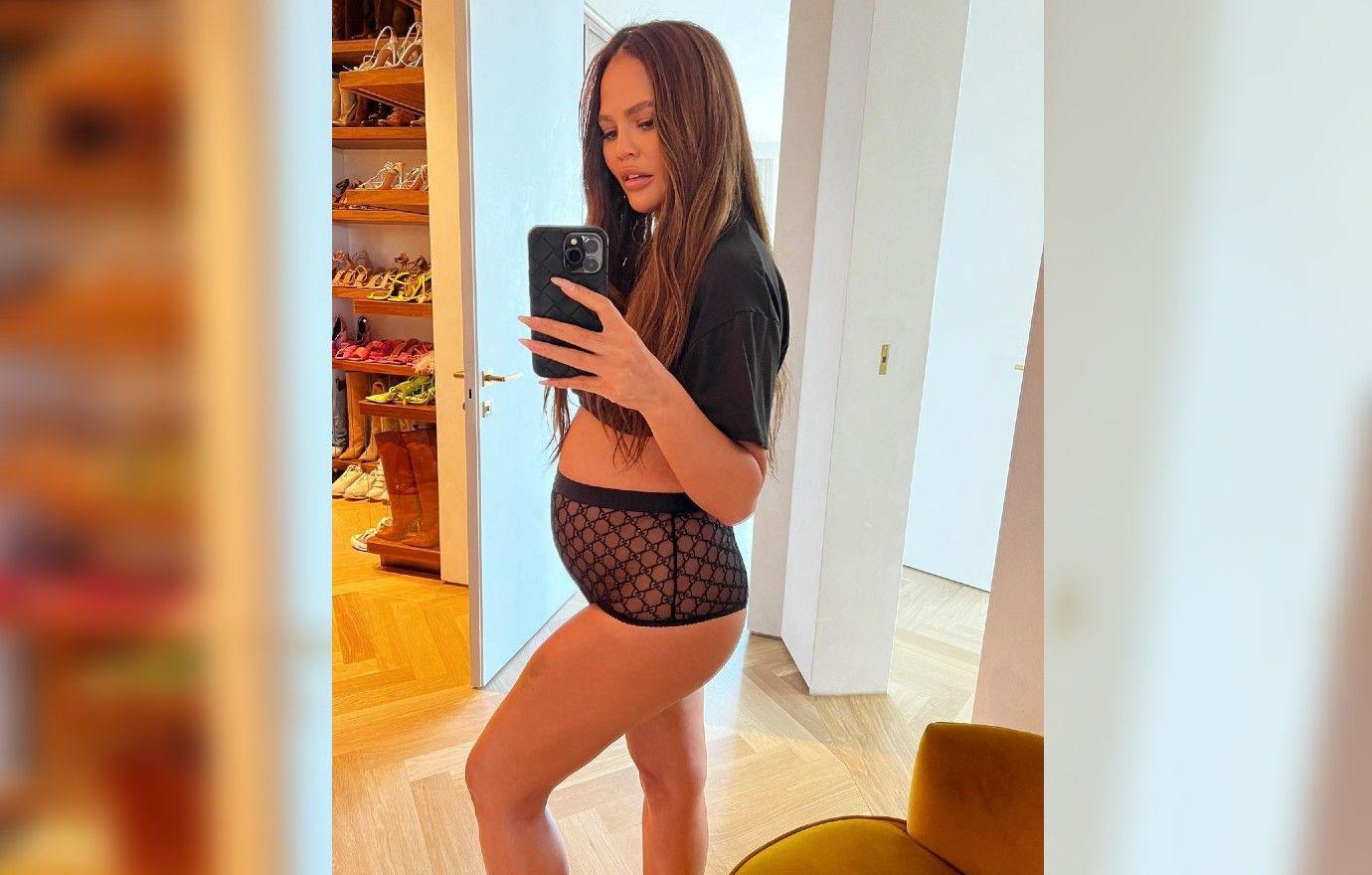 "Every appointment I've said to myself, 'ok if it's healthy today I'll announce' but then I breathe a sigh of relief to hear a heartbeat and decide I'm just too nervous still. I don't think I'll ever walk out of an appointment with more excitement than nerves but so far, everything is perfect and beautiful and I'm feeling hopeful and amazing. Ok phew it's been very hard keeping this in for so long!" the cookbook author added.
In one of her first belly pics, the Cravings author posed in embroidered tulle briefs, with the black underwear sitting well over her bump.
Article continues below advertisement
Teigen showed off her bump in another post, saying that the between stage was her least fun stage. "[J]ust be huge already please !!!!" she captioned the post.
Teigen and her husband — parents to Luna Simone, 6, and son Miles Theodore, 4 — have been vocal about wanting another child after losing baby Jack two years ago.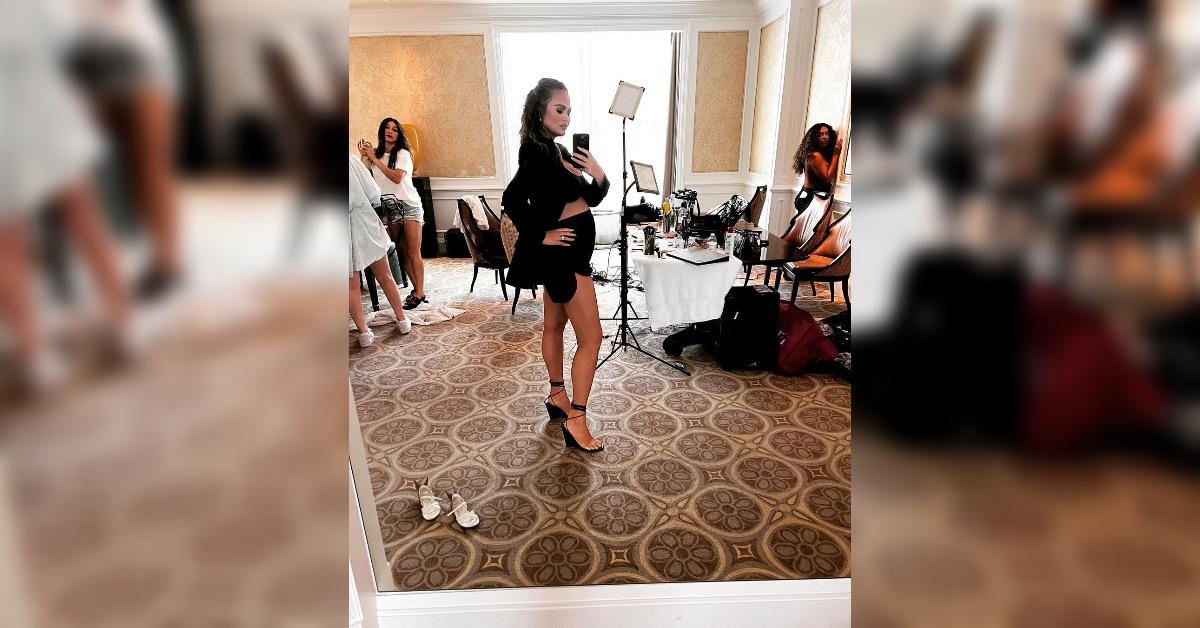 "We are shocked and in the kind of deep pain you only hear about, the kind of pain we've never felt before. We were never able to stop the bleeding and give our baby the fluids he needed, despite bags and bags of blood transfusions. It just wasn't enough," Teigen wrote in an Instagram post at the time.
Teigen now has Jack's name tattoed on her wrist.