Chrissy Teigen Debates Leaving L.A. After Courtney Stodden Bullying Claims, She's Shocked By 'Cancel Culture Backlash': Spills Source
It looks like Chrissy Teigen is having a hard time dealing with the repercussions of allegedly cyberbullying Courtney Stodden. And as the backlash continues, OK! has exclusively learned that she is thinking about getting out of town until the scandal subsides.
Article continues below advertisement
As OK! previously reported, Stodden, who identifies as non-binary, claimed Chrissy encouraged them to kill themselves in private Twitter messages on top of hurling insults at them on the social media platform in 2011.
"Chrissy genuinely regrets her hateful words," says a source, noting that the former model publicly apologized on Wednesday, May 12. At the time, Teigen admitted she was "mortified and sad at who [she] used to be," before confessing that she was an "insecure, attention seeking troll" when she sent those messages. While John Legend's wife owned up to her past mistakes, it hasn't stopped her reputation from sinking.
Article continues below advertisement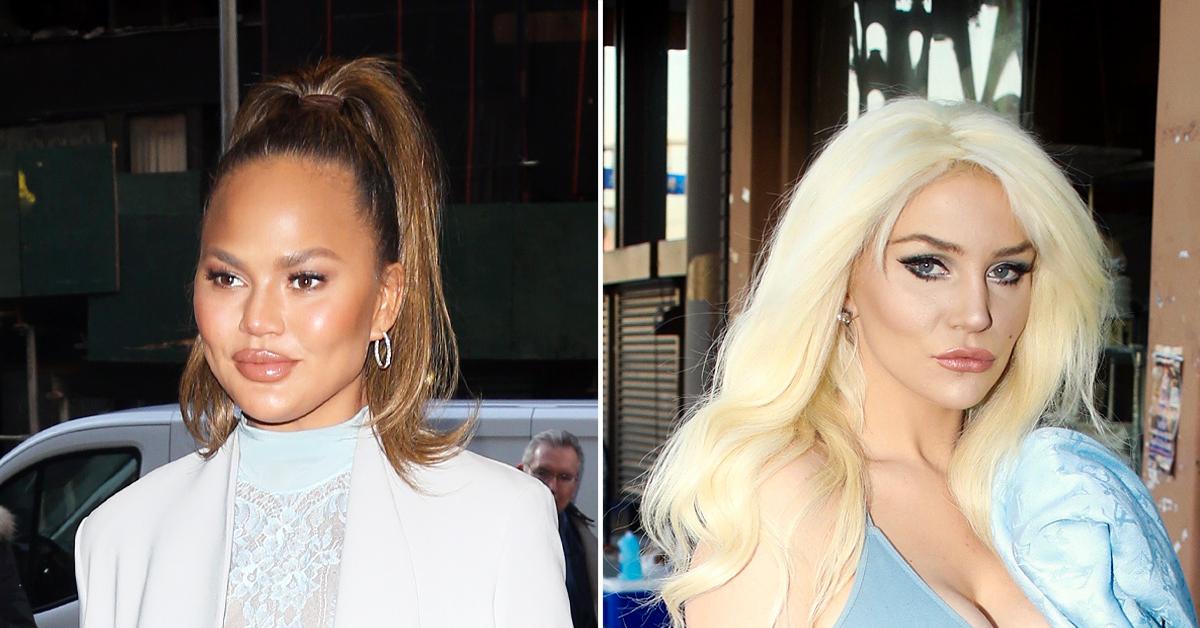 Article continues below advertisement
"Chrissy's losing sleep because the people she thought were friends aren't publicly backing her," shares the source, who says a humiliated Teigen, 35, is even considering leaving L.A. with her family until things settle down. "The cancel culture backlash has totally caught her off guard," scoffs the source. "But she has only herself to blame."
Article continues below advertisement
This wasn't the first time the mother-of-two found herself in hot water for coming after someone online. Teigen previously mocked troubled actress Lindsay Lohan — who has a history of self-harming behavior as well as drug and alcohol abuse — in 2011 by tweeting: "Lindsay adds a few more slits to her wrists when she sees Emma Stone," per The Sun.
Article continues below advertisement
Apologies don't seem to be helping her either. "It's very hard to know how to best evaluate an apology when someone has a cookware line coming out that is now getting cut," Dr. Jenn Mann, a therapist who previously worked with Stodden, exclusively told OK!. "What is the motivation for the apology? Where is her heart right now? This is someone who has always exposed very feminist values, very pro-women values."