NEWS
'Be Huge Already Please!' Chrissy Teigen Shows Off Her Growing Bump In Black Mini Skirt & Bra — See Photo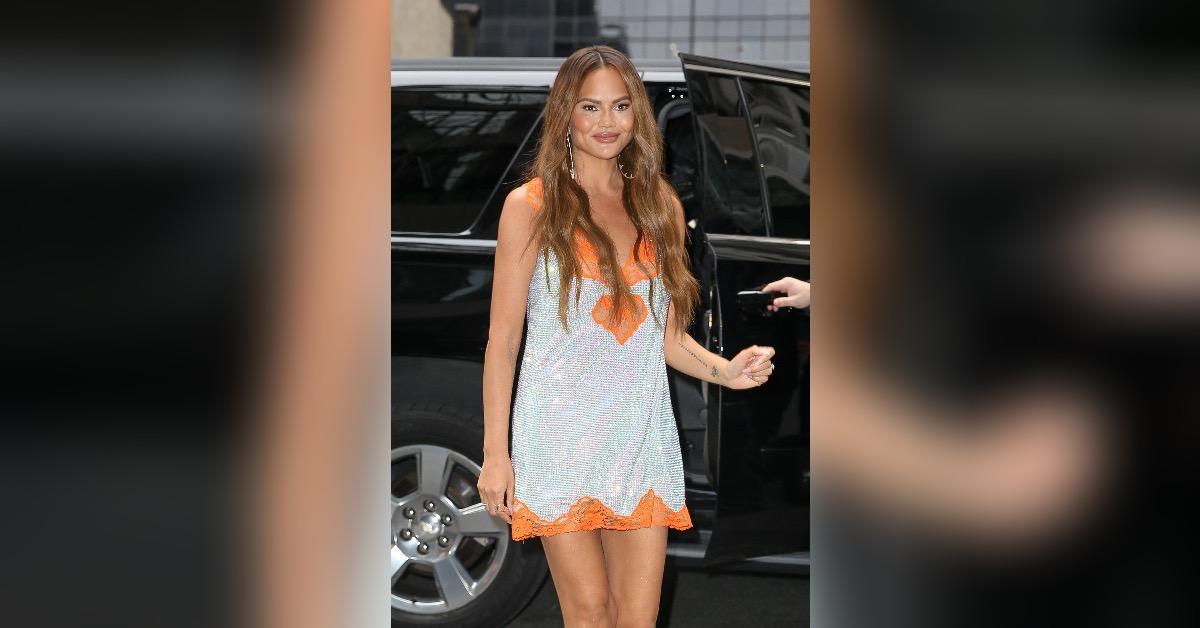 Article continues below advertisement
The 36-year-old was seen wearing a black mini skirt, which she matched with a bra top, complementing the look with a black blazer. "The in between stage is my least fun stage. Just be huge already please!!!!" she captioned the post.
The model paired her outfit with a black lace-up sandal to complete the look. She also poked fun at her hairstylist, Irinel de León, who could be seen in the corner against a wall, avoiding the camera. "Also very much love @hairinel in this pic. don't worry we can't see you!!" Teigen joked.
Article continues below advertisement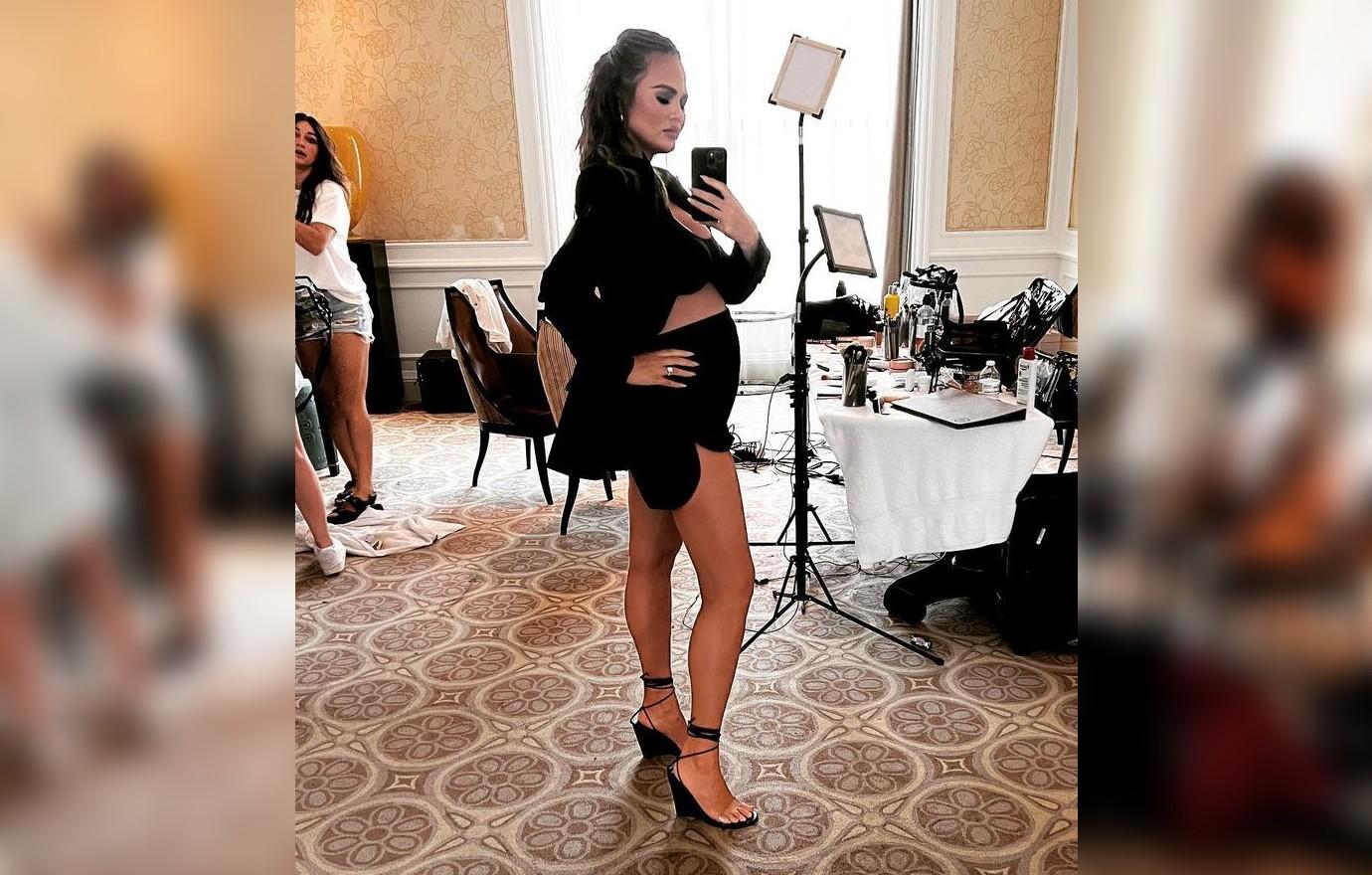 Teigen's been vocal about her pregnancy, posting several snaps of the journey. In another post shared earlier this month, Teigen briefed her fans and followers on how she'd been hoping to talk about her pregnancy.
Article continues below advertisement
"The last few years have been a blur of emotions to say the least, but joy has filled our home and hearts again," the Cravings author captioned a selfie showing her baby bump. "1 billion shots later (in the leg lately, as u can see!) we have another on the way. Every appointment I've said to myself, 'ok if it's healthy today I'll announce' but then I breathe a sigh of relief to hear a heartbeat and decide I'm just too nervous still. I don't think I'll ever walk out of an appointment with more excitement than nerves but so far, everything is perfect and beautiful and I'm feeling hopeful and amazing. Ok phew it's been very hard keeping this in for so long!"
Teigen and her husband, John Legend, 43, lost their third child to a miscarriage in 2020. In an emotional essay, Teigen decribed the situation as "utter and complete sadness."
Article continues below advertisement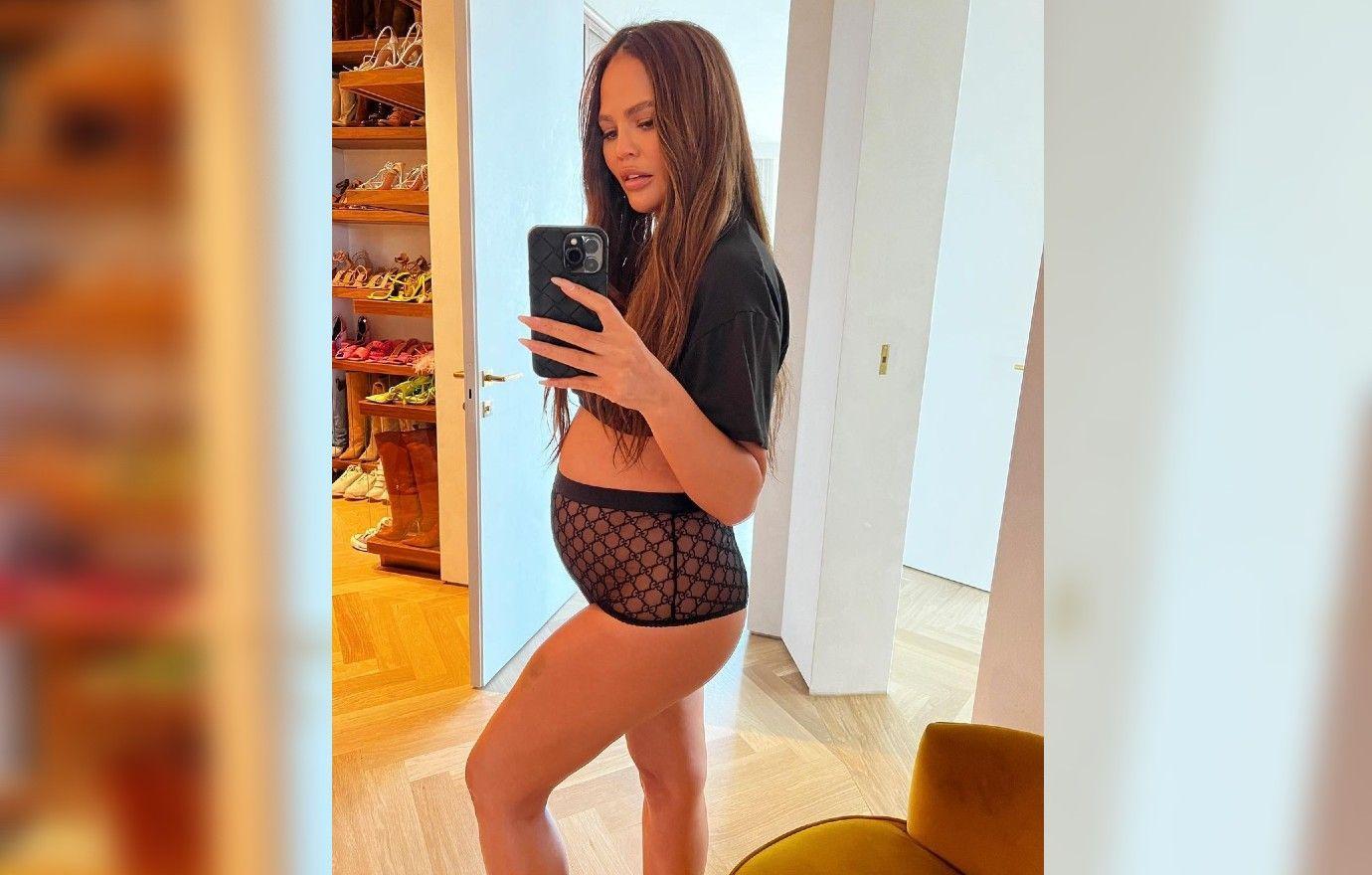 Legend felt upset about the loss, too. The singer said in an interview, "You feel broken. There's no real comfort and you're always going to feel that loss."
The Grammy winner also welcomed his wife's decision to share pictures from the hospital.
Article continues below advertisement
"I was hesitant to share it, but I think Chrissy was really right. Way more people than anybody realizes go through this and they think they are alone," Legend explained. "It was a really powerful, wise decision by Chrissy to share it."
Legend spoke about his experiences with Teigen's miscarriage on BBC Radio.