NEWS
Chrissy Teigen Shares Adorable Ultrasound Of Rainbow Baby — See Photo!
Article continues below advertisement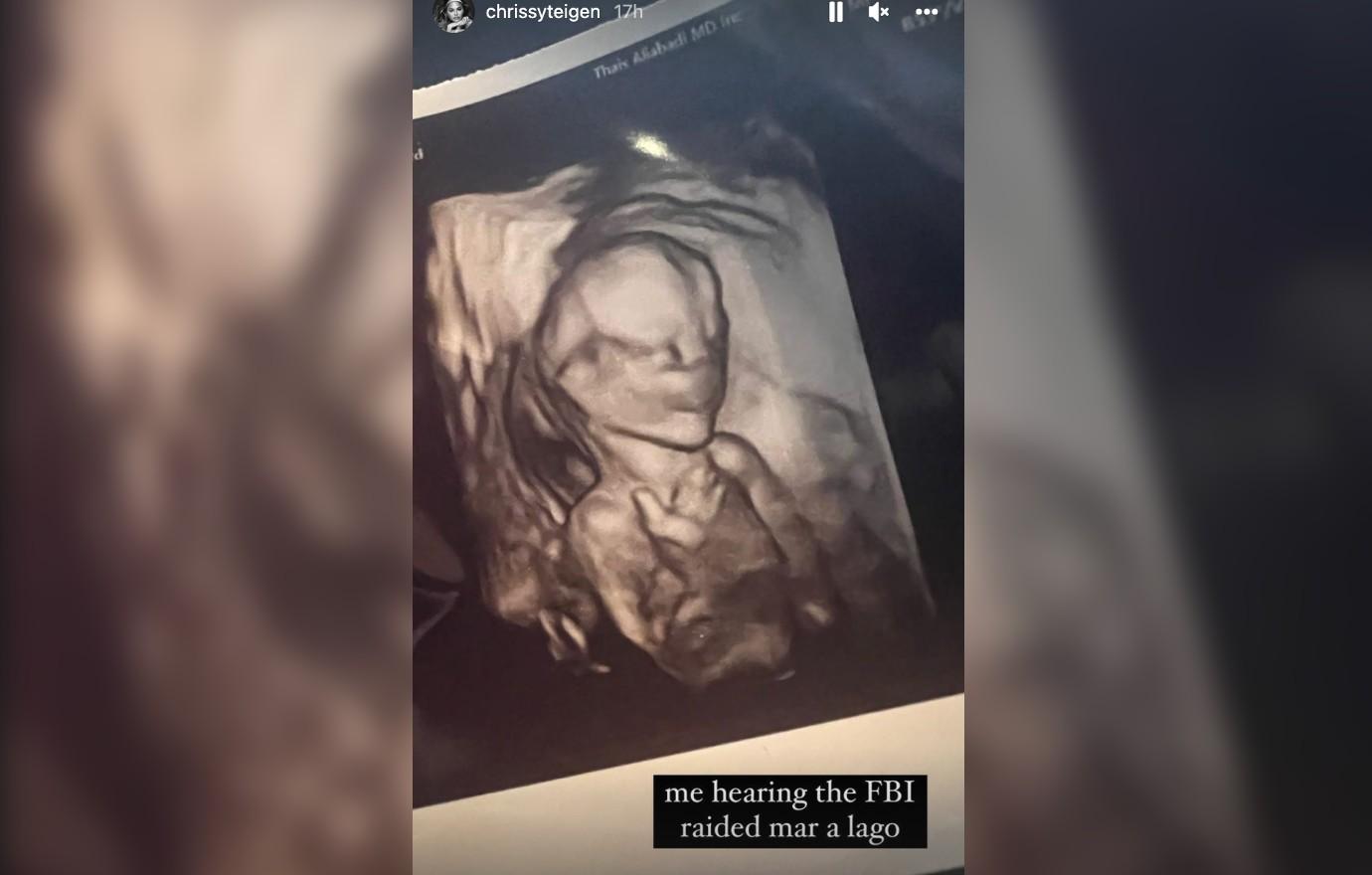 "Me hearing the FBI raided Mar-a-Lago," the model quipped alongside the heartwarming ultrasound photo, which appears to depict her baby holding its hand to its chest.
Teigen first revealed she was expecting on Instagram last week, sharing a heartfelt post detailing her experiences as mom-to-be after suffering a miscarriage while pregnant with her son, Jack, in September 2020.
"The last few years have been a blur of emotions to say the least, but joy has filled our home and hearts again," Teigen wrote on Wednesday, August 3, alongside a series of adorable images depicting her baby bump. "1 billion shots later (in the leg lately, as u can see!) we have another on the way," she continued, referencing her IVF journey.
INSIDE GLOWING CHRISSY TEIGEN'S GROWING BABY BUMP AFTER RAINBOW BABY ANNOUNCEMENT — PHOTOS
Article continues below advertisement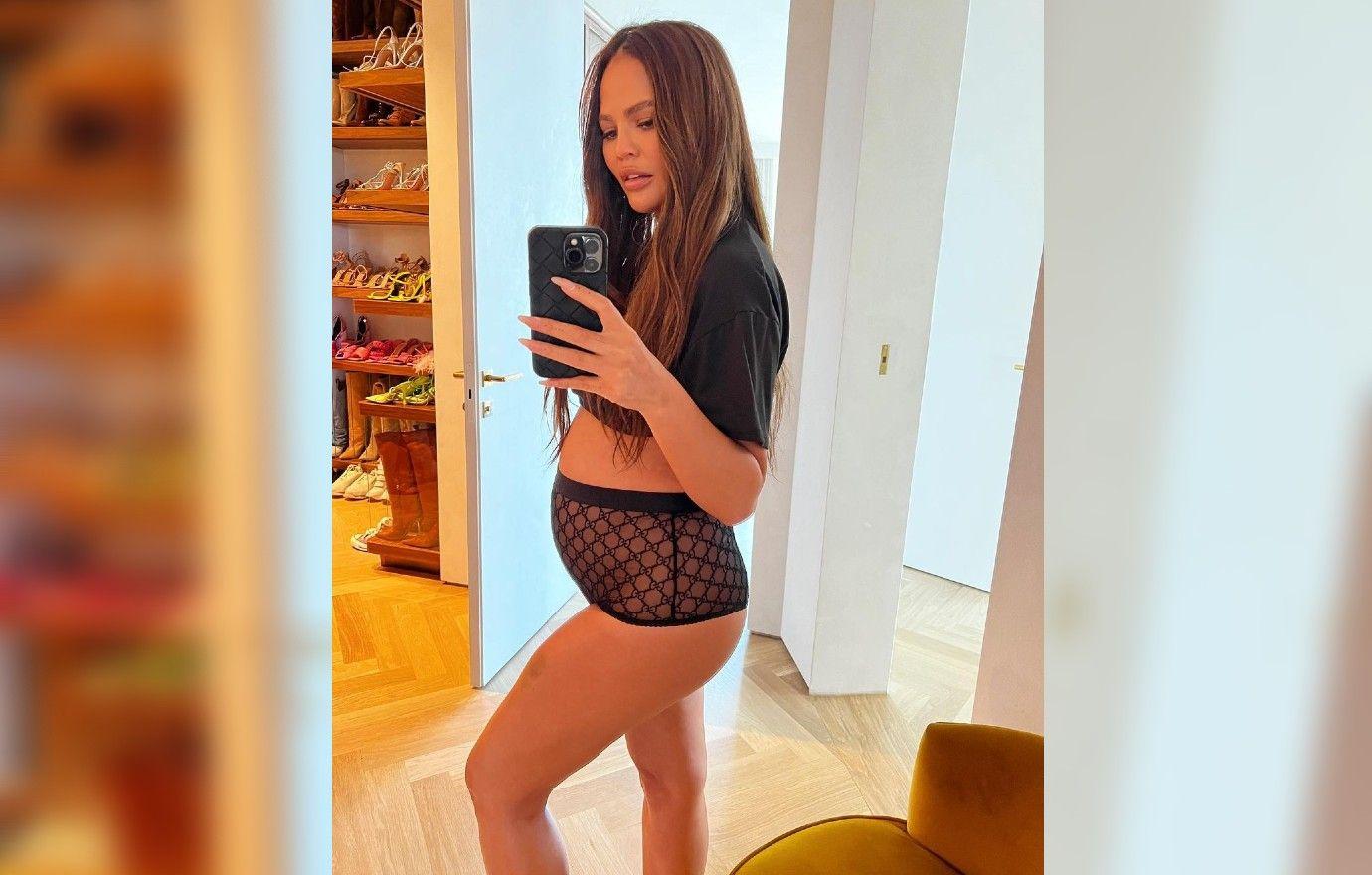 Despite her evident excitement, the star said she was hesitant to share that she was expecting in light of her previous health woes.
"Every appointment I've said to myself, "ok if it's healthy today I'll announce," she shared. "but then I breathe a sigh of relief to hear a heartbeat and decide I'm just too nervous still."
While Teigen said she would likely never "walk out of an appointment with more excitement than nerves" her pregnancy has been "perfect and beautiful" thus far.
"I'm feeling hopeful and amazing," she spilled. "It's been very hard keeping this in for so long!"
Article continues below advertisement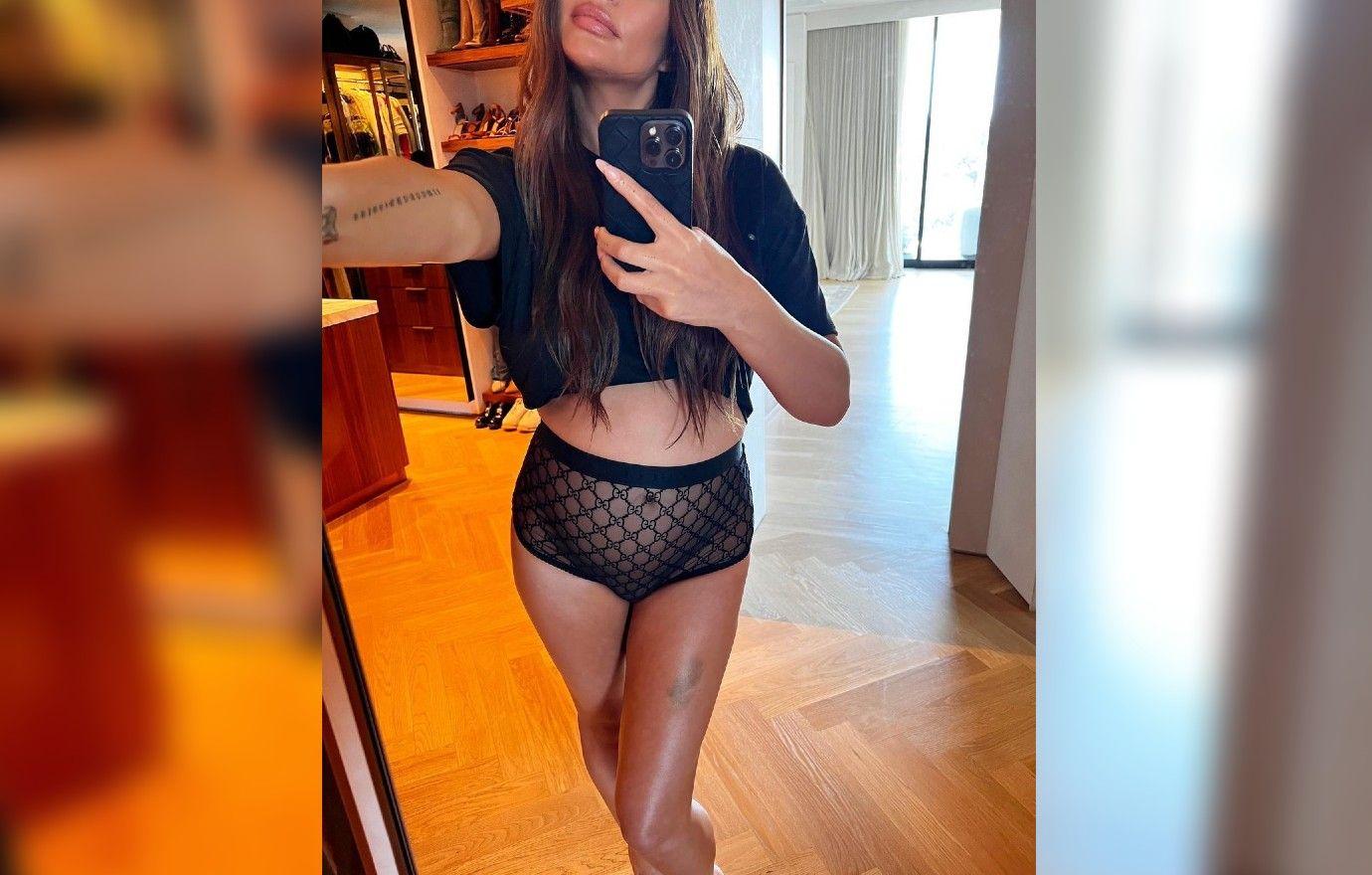 This isn't the first time the Sports Illustrated cover star has spoken candidly about motherhood. In early June, the star offered a glimpse at her experience with IVF.
"I hate how good I am at this now — both at watching Real Housewives and my shots," the star quipped in an Instagram Story depicting herself holding a syringe.
Article continues below advertisement