NEWS
Erasing The Past: Christina Anstead Drops Ex Ant's Last Name On Instagram, Uses Maiden Name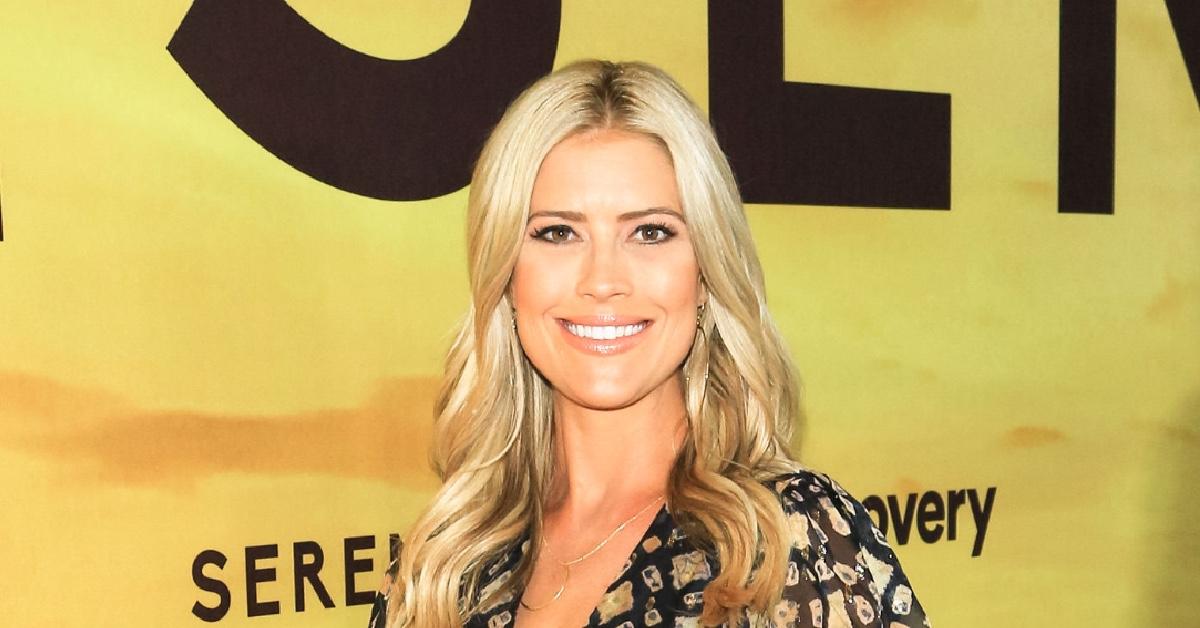 Talk about getting rid of your emotional baggage!
While Christina Anstead waits for her divorce with Ant Anstead to be finalized, the blonde beauty already seems ready to move on with her life. On Instagram, she recently changed back to her maiden name, Haack. Her bio now reads: "Christina Haack," but her social media handle remains @christinaanstead.
The HGTW star, 37, and ex Ant, 41, announced their split last September, two years after they tied the knot in December 2018.
Article continues below advertisement

The Christina on the Coast star — who also shares son Brayden James, 5, and daughter Taylor Reese, 10, with ex-husband and Flip or Flop costar Tarek El Moussa — officially filed for divorce and joint custody of their one-year-old son, Hudson, in November.
"After the baby, they started having conflicts," a PEOPLE source said of Christina and Ant's downfall. "Christina found it difficult to balance everything."
Article continues below advertisement
Prior to filing for divorce from Ant, Christina reflected on her past relationships with both her exes via Instagram. "I never thought I would have one divorce let alone two," she confessed in her September post. "I never thought I would have 2 baby daddies — but sometimes life throws us curveballs."
While looking ahead, Christina added: "Instead of getting stuck in these 'setbacks' I choose to use look at these challenges as opportunities to grow."
Article continues below advertisement
The mother-of-three confessed that she's aware some people "may judge me and throw around rumors about me," but knows that "most" of her followers support her.
"I'm messy, I'm real and I'm working on healing," she concluded her candid post. "I'm surrounded by extremely powerful women who help me cope, build me up and push me to be better."
Article continues below advertisement
In December, Ant opened up about the co-parents' — who first began dating in the fall of 2017 — shocking split and how it "really hit me hard."
"The impact on me, my sleep, my diet, my stress, it showed," the TV host, who lost 20 lbs following the couple's split, told PEOPLE. However, "I reached this turning point where I was either going to dwell in the darkness or I was just going to slap myself around the face a few times and say, 'Wake up; you're incredibly blessed. Focus on all the great things.'"