NEWS
'I'm Gay': Colton Underwood Comes Out, Reveals He Had Suicidal Thoughts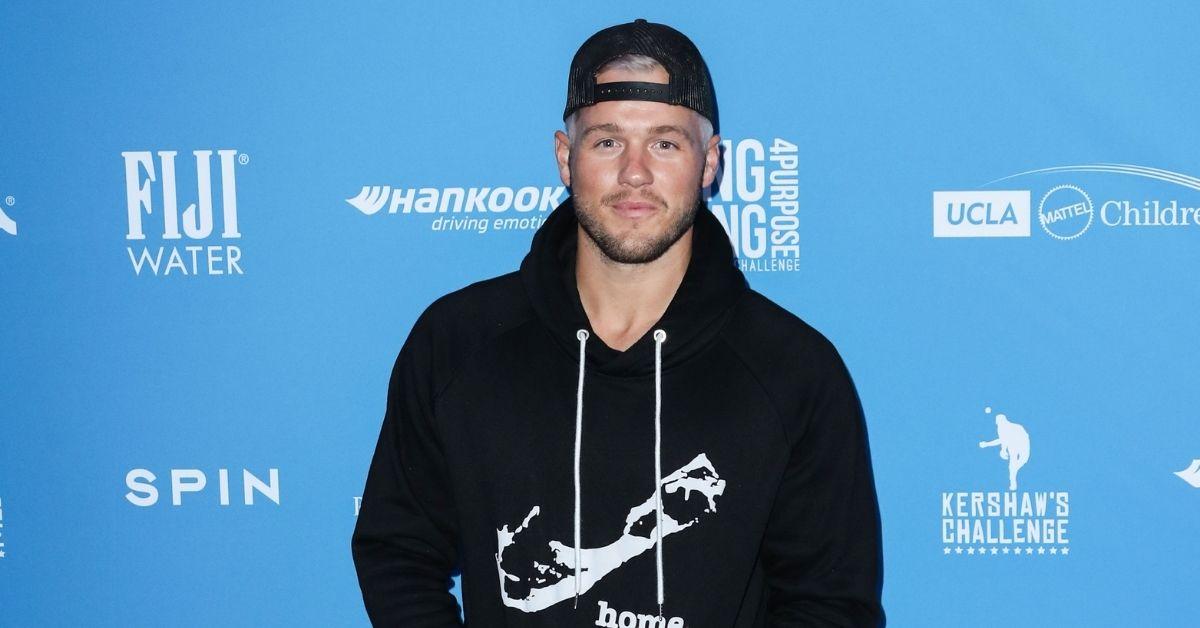 In an intimate interview with Robin Roberts, former Bachelor star Colton Underwood has come out as gay. He also revealed that he had suicidal thoughts before finally coming to terms with his sexuality and publicly apologized to those he hurt along the way.
Article continues below advertisement
"Obviously this year has been a lot for a lot of people, and it's probably made a lot of people look themselves in the mirror," Underwood began in the Good Morning America interview on Wednesday, April 14. "For me, I've ran from myself from a long time. I'm gay, and I came to terms with that earlier this year, and I've been processing it. The next step in all of this was letting people know. I'm still nervous, but yeah… It's been a journey, for sure."
Article continues below advertisement
Since his season on the popular dating show, Underwood's sexuality was heavily questioned after he became known as the "virgin" Bachelor.
Article continues below advertisement
Underwood explained that he's known the truth about himself but that it was extremely hard to come to terms with his sexuality. Now, however, "I'm the happiest I've been in my life, and that's been the world to me," he told Roberts. "I got into a place for me in my personal life that was dark. I can list a bunch of different things."
The 29-year-old then revealed on GMA that he had "suicidal thoughts." When Roberts asked Underwood if he ever had thoughts about harming himself, he simply said, "Yeah."
Article continues below advertisement
He added, "I would have rather died than say I'm gay. That was my wakeup call." Underwood then went on to detail a specific moment in Los Angeles when he did not think he was going to wake up. When he did, he said, he knew it was time to face his reality.
Underwood first joined Bachelor Nation when he came in fourth on Becca Kufrin's season of The Bachelorette in 2018 and then joined Bachelor in Paradise before he got his own season of The Bachelor the same year.
Article continues below advertisement
The former NFL player famously jumped over a fence to pursue Cassie Randolph and cut the season short to date her after she voluntarily exited the show, but it was ultimately not meant to be after they called it quits in May 2020. In September, Randolph then filed a restraining order where she accused him of "stalking" and "harassing" her between June and August, according to E! News.
Article continues below advertisement
"I would like to say sorry to Cassie," he told Roberts. "I messed up, I made a lot of bad choice." He added that throughout his relationship, he was in love and it only made it harder and more confusing to come out. "I obviously had an internal fight going on," he added. "I would say that I'm sorry from the bottom of my heart."
Underwood told Variety that, while he did not feel exploited on the show, he did feel his sexuality was overplayed on his season of The Bachelor.
Article continues below advertisement
"It was challenging for me to be standing up for my values and my beliefs, and looking back now, growing up in sort of a hyper-masculine culture as football or a conservative family — which I love them and I share some of the same values and beliefs as them — but it was still a struggle for me to articulate to people or to explain to people, and I always felt like I was on the defense."
Article continues below advertisement
"They'd say, 'He's gay, he's hiding it.' No. But I've been there, done that now," he wrote in his memoir The First Time: Finding Myself and Looking for Love on Reality TV, first alluding to his sexual identity in the book — but saying: "I didn't know who I was."
"And I come from an athletic family," he wrote, "so it was always, 'Move on, you're good.' So that threw me off. In high school, when I was struggling with my sexuality, I'm not going to talk to my parents about it. So I internalized it."
Before his Bachelor stint, Underwood was linked with gymnast Aly Raisman and was previously rumored to be dating Lucy Hale.