NEWS
Dean McDermott Reunites With Ex Mary Jo Eustace While Wife Tori Spelling Attends Their Daughter's Birthday Bash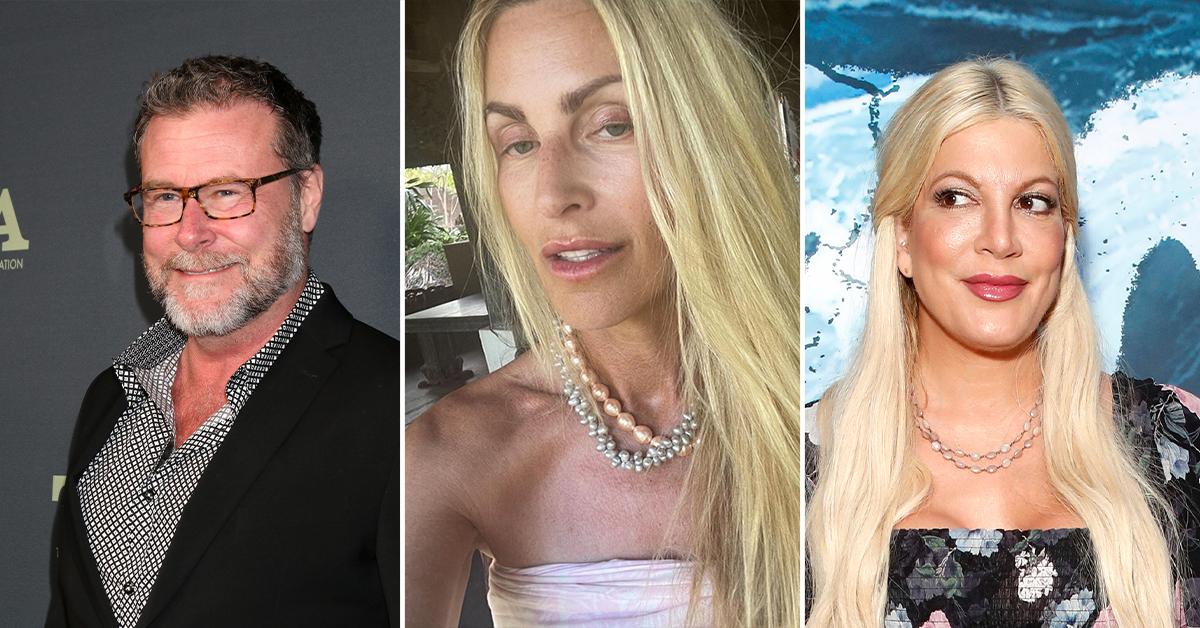 What's going on here? On Monday, October 25, Dean McDermott and his ex-wife, Mary Jo Eustace, raised eyebrows by posting similar Instagram photos together that featured the caption, "Reunited??? #Ex's&Uh-oh's."
In the pictures, the duo is clad in head-to-toe black, and Eustace has her hand placed on her ex's shoulder in one pose, with her head leaning on him in the other.
Article continues below advertisement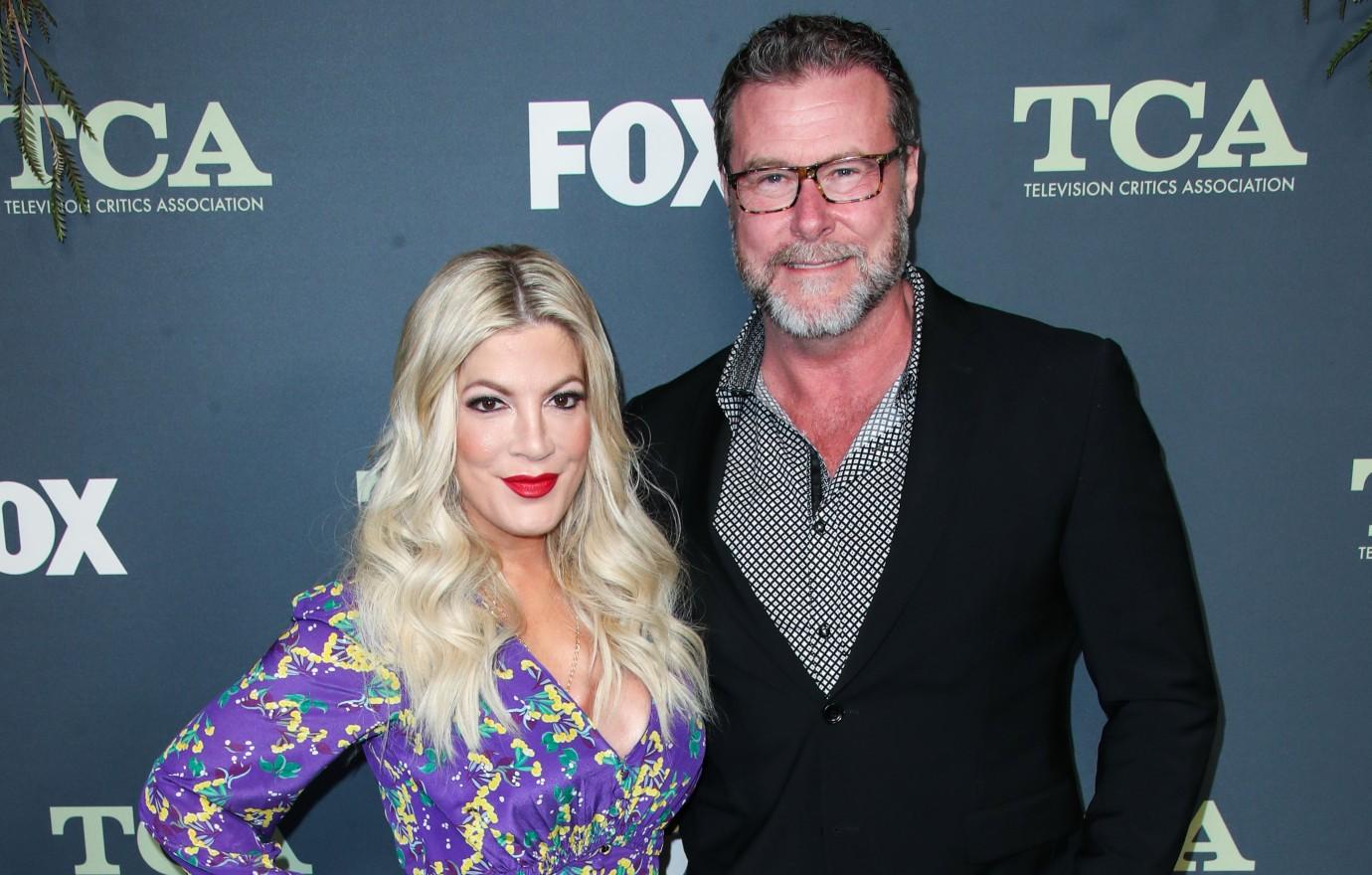 While some assume the former spouses are simply working on a new project together, others thought it was suspicious that the Canadian star uploaded the shot on the same day his and Tori Spelling's daughter Hattie, 11, had a birthday party — a shindig he didn't appear to be present for.
The mom-of-five, 49, didn't outwardly say that McDermott, 55, skipped the bash, and though he wasn't visible in the video footage she posted from the Halloween-themed event, she did tag him in the post.
Article continues below advertisement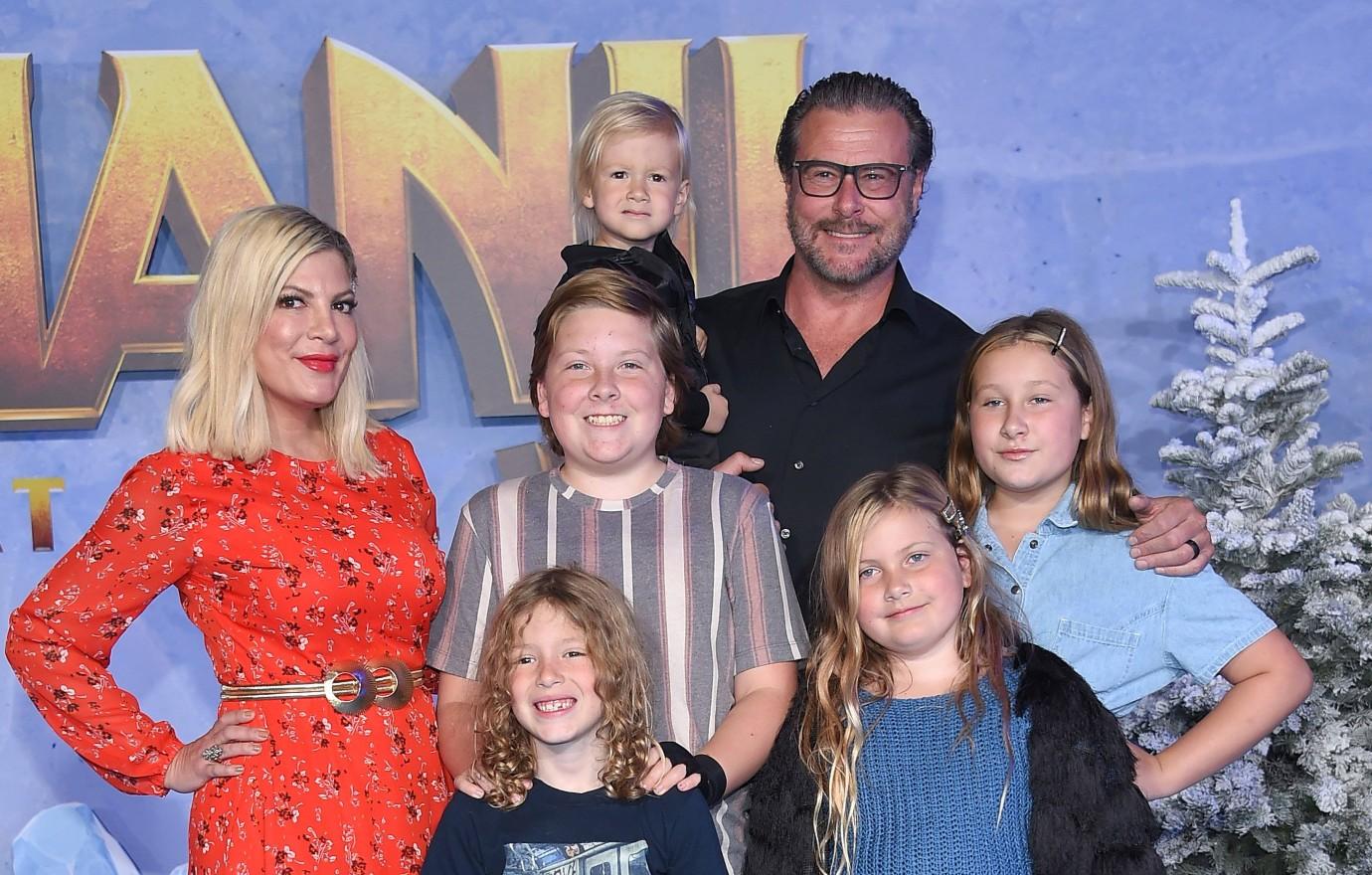 Article continues below advertisement
Nonetheless, the actress is confident she and the Chopped: Canada host make a great team when it comes to raising their brood. (Aside from Hattie, they shares sons Beau, 5, Finn, 10, and Liam, 15, as well as daughter Stella, 14.)
TORI SPELLING SPARKS CONCERN WITH FRIENDS AMID 'TRIAL SEPARATION' FROM DEAN MCDERMOTT: 'THEY NEVER HEAR FROM HER ANYMORE'
"Dean and I definitely have different parenting strategies. I'm kind of the feelings mom, and he's more procedural. He's really great at timing and planning. I'm not good with that," she explained. "You really do need that to be a complete human. You need both worlds."