EXCLUSIVE
Here's What Demi Moore Had Done To Her Face — 4 Doctors Explain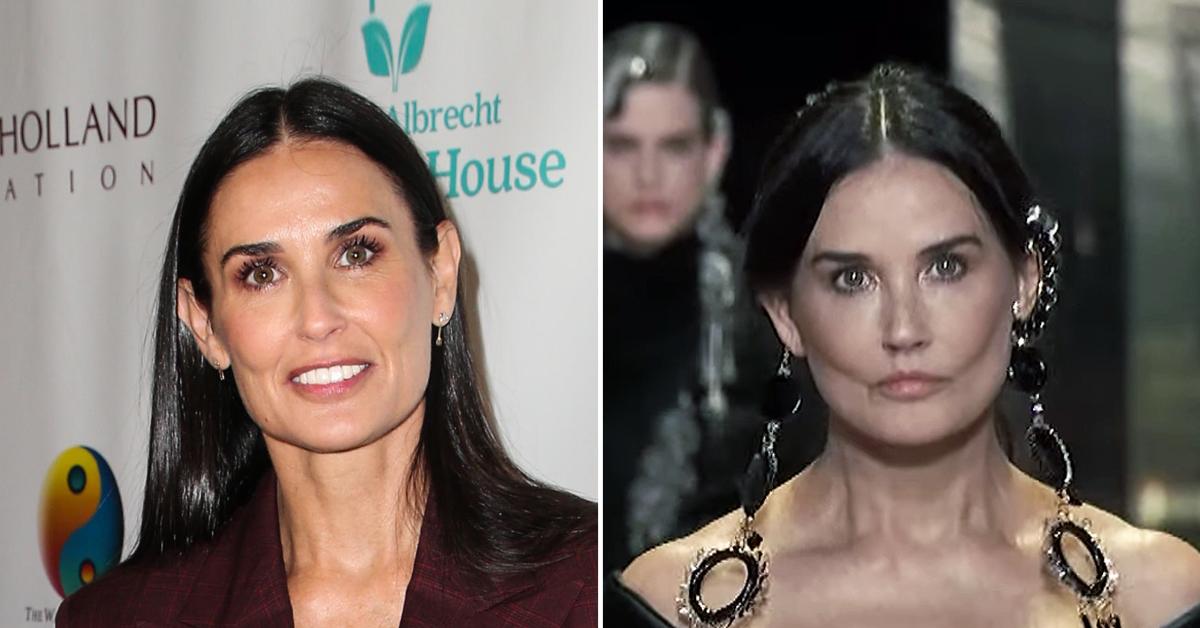 Article continues below advertisement
"My first thought was, 'OMG is this real? Is she making a funny expression or awful makeup contouring?'" celebrity injector Heather Rohrer exclusively tells OK!. "Her cheeks appear to be overfilled, causing the filler to migrate downward to the corner of her mouth. She appears to have no fat in the lower face, almost like she has had her buccal fat removed."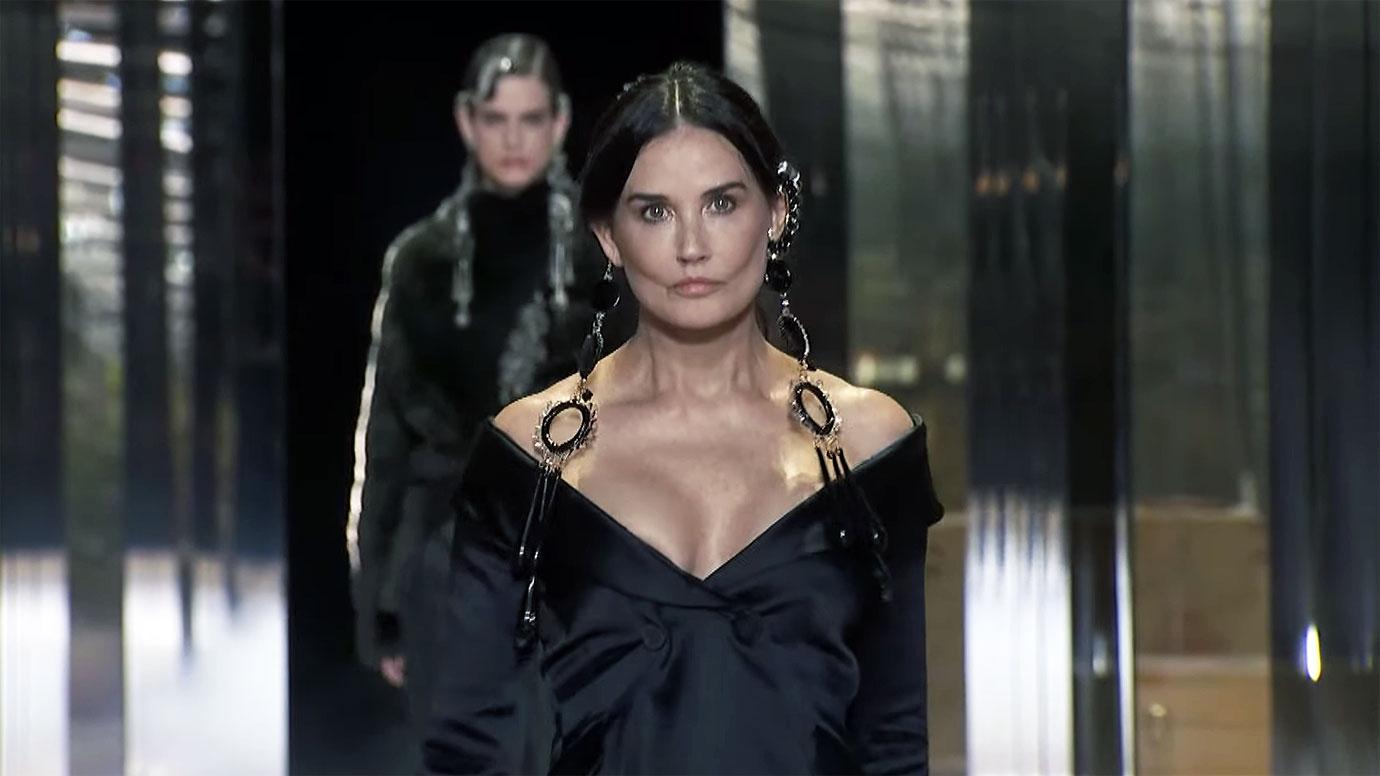 Article continues below advertisement
Dr. Agullo believes the brunette babe "had a facelift, but the fillers get all the attention," adding that "her face and neck skin are much smoother, which is probably a combination of Micro-Botox and radio frequency."
Beauty expert Pam Agullo, MD, exclusively tells OK! that she is "left speechless with Demi Moore's transformation."
Article continues below advertisement
"Many young women seek high cheekbones, hollow cheeks and a cross-cheek shadow, which is a popular look on social media and often duplicated with makeup," he says. "One of the most obvious signs of facelift surgery is the cross-cheek depression or 'joker line,' certain surgical maneuvers in a facelift can give this appearance."
On Wednesday, January 27, Moore made a surprise cameo at Fendi's Paris Fashion Week show. "Fulfilling a teenage dream ... Thank you @mrkimjones for having me open the @Fendi SS21 show and congratulations on a beautiful and magical debut!" Moore gushed on Instagram.
Article continues below advertisement
"If Demi Moore is happy with her new look, then bravo. If she's not, I hope she can still 'see' the beautiful Demi she is on the inside and truly embrace herself," another said.
However, other fans praised Moore and thought she owned the catwalk. "You look fabulous in the show, congratulations and thank you for representing us over 40's xxxxxxxxx," one fan wrote, while another echoed, "Amazing!! Congratulations!! Just so powerful!"