NEWS
Dennis Rodman Concerns Fans After Getting Giant Tattoo of Girlfriend's Face on His Cheek: 'He's Going to Regret It'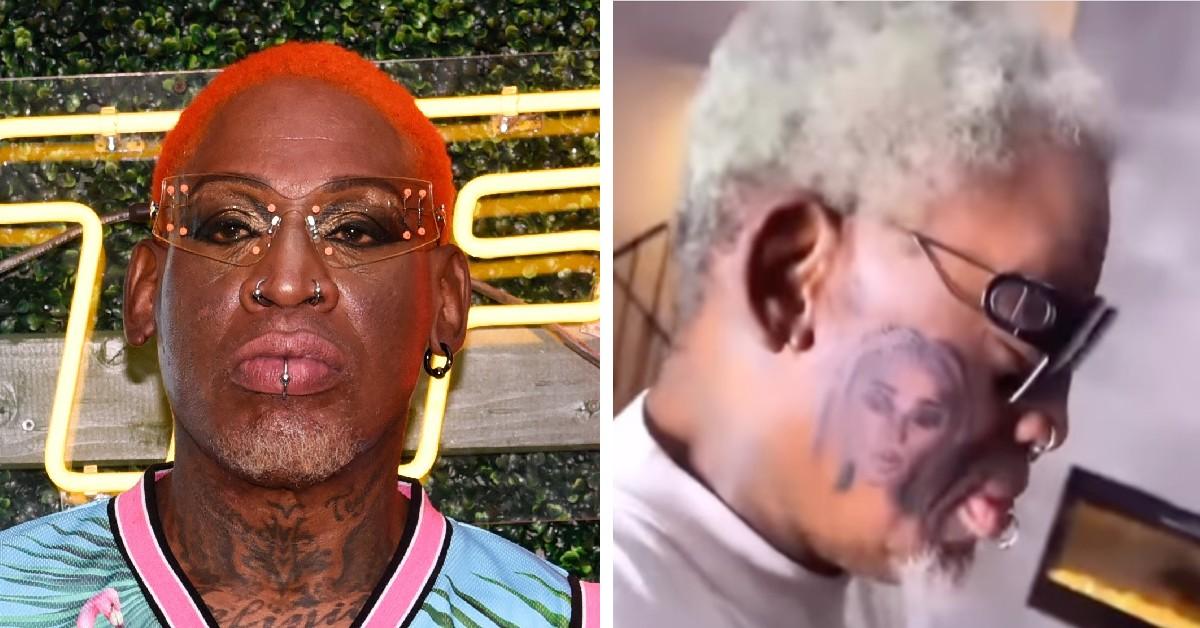 Dennis Rodman's love for his girlfriend is... permanent?
On Thursday, July 6, the former NBA star got a tattoo of his girlfriend's face on the side of his own mug, with the ink covering the majority of his cheek.
Article continues below advertisement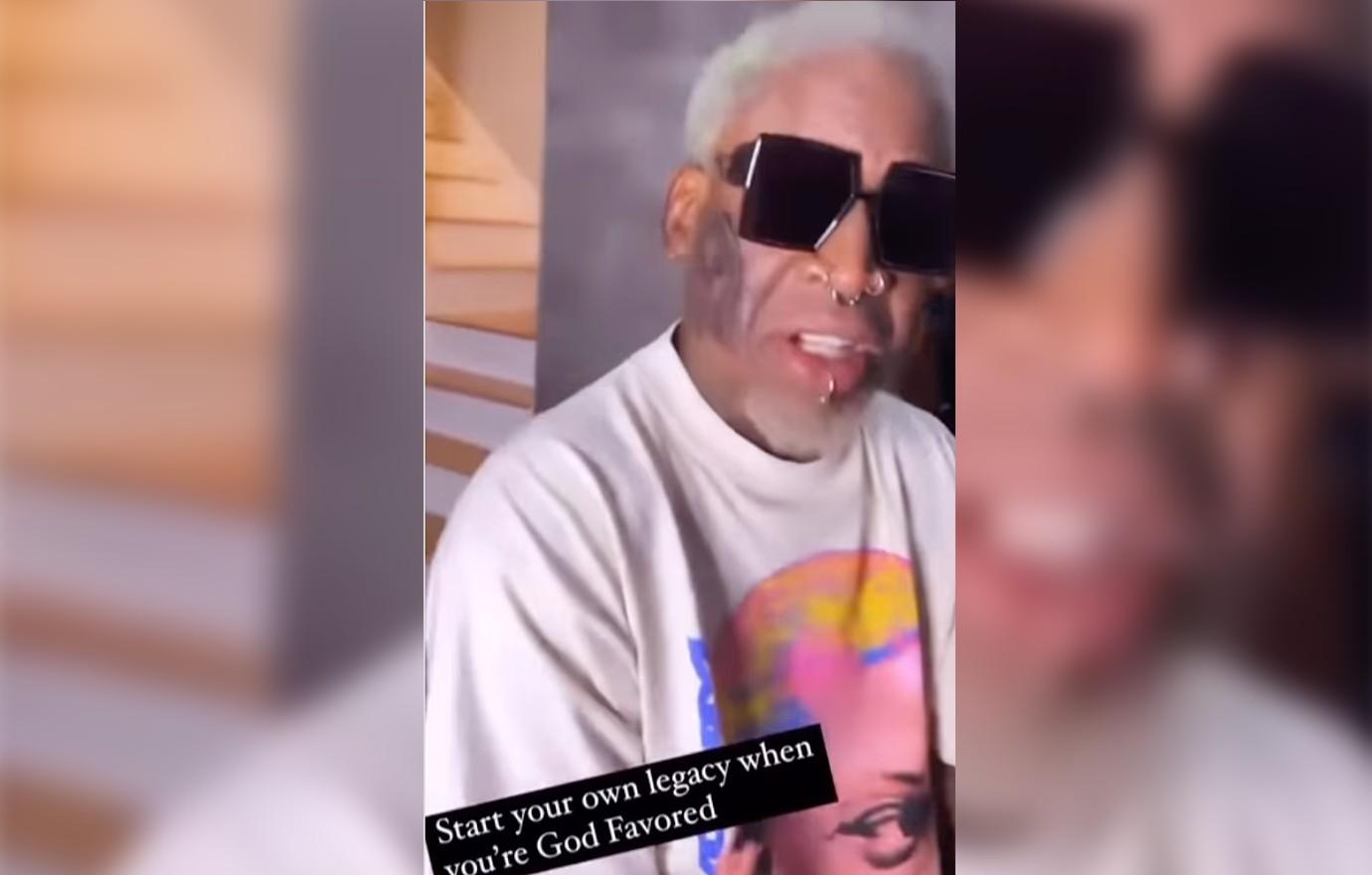 Tattoo artist Van Johnson revealed the fresh art with his Instagram followers, with the Black Ink Crew Chicago star, Rodman and the girlfriend all super excited about the new front and center tat.
"So I ain't do too much today, cooled out at my townhome tattooed a living legend's face of his woman on his face, that's about it…. What y'all do?" Johnson captioned the video showcasing the tattoo, which took the artist about an hour to complete, per his chat with a news outlet.
Article continues below advertisement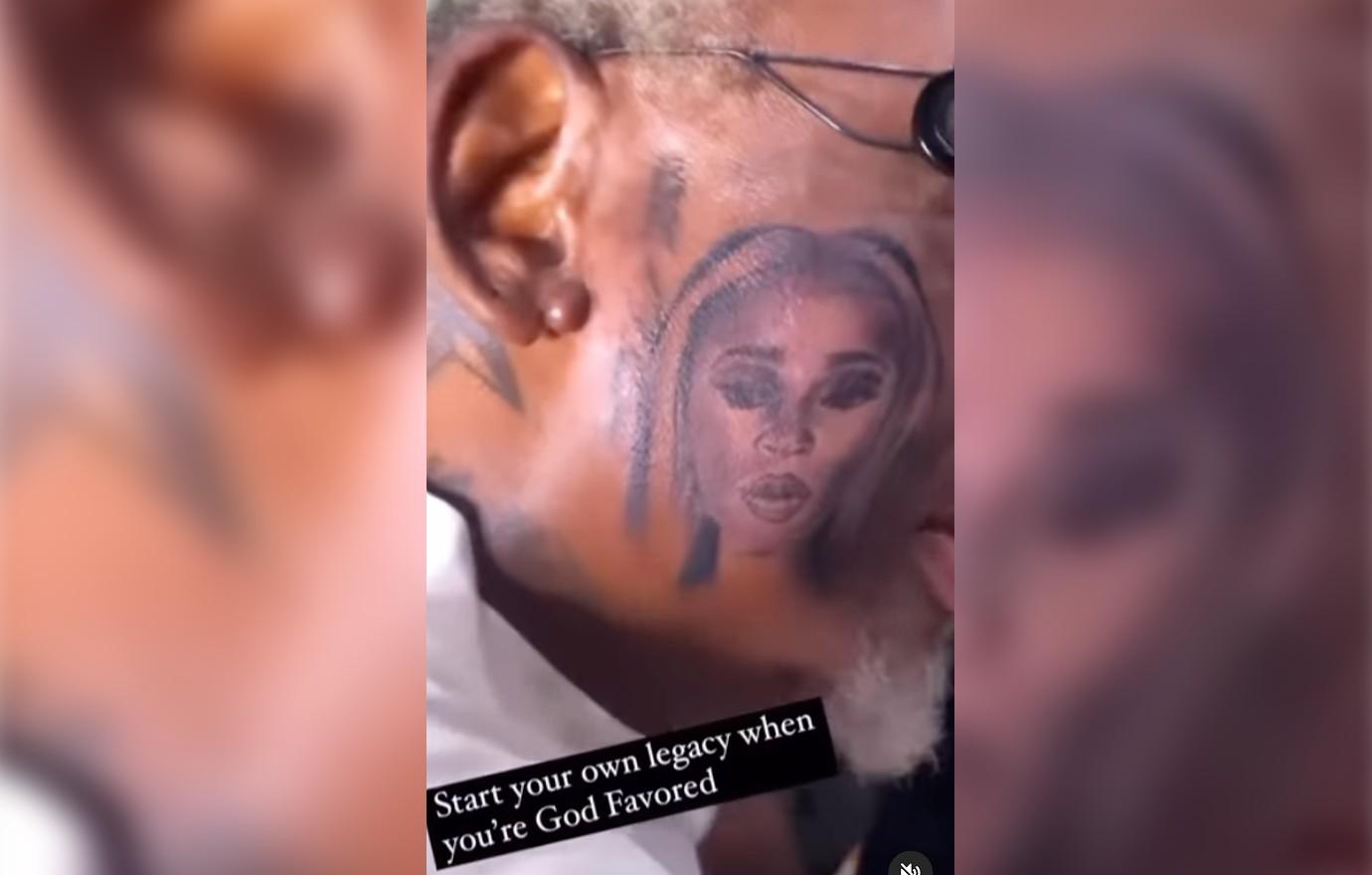 "Start your own legacy when you're God favored," Johnson wrote over the video, featuring a close-up of the tattoo and Rodman mumbling some things before hugging his special lady.
Johnson confirmed the tattoo is "really real," telling the news publication: "He was a champ, he sat through it. Pretty random, but he love the h*** out that girl."
Fans of Rodman quickly flooded the comments section with their concerned reactions about his decision to place a portrait of his girlfriend on his cheek.
Article continues below advertisement
Never miss a story — sign up for the OK! newsletter to stay up-to-date on the best of what OK! has to offer. It's gossip too good to wait for!
"You should have tried to talk him outta that," one Instagram user told Johnson, as another added, "whyyyyy his face? 🤦🏽‍♀️😩 Anywhere but the face…or neck🤦🏽‍♀️ [because] all she [is going to] do is play in it and use him up then leave him😮‍💨."
"Great tattoo; concerned about Dennis, though," a third person noted, praising the actual artistry behind the ink work, while someone claimed, "drugs make you do stupid things honestly."
Article continues below advertisement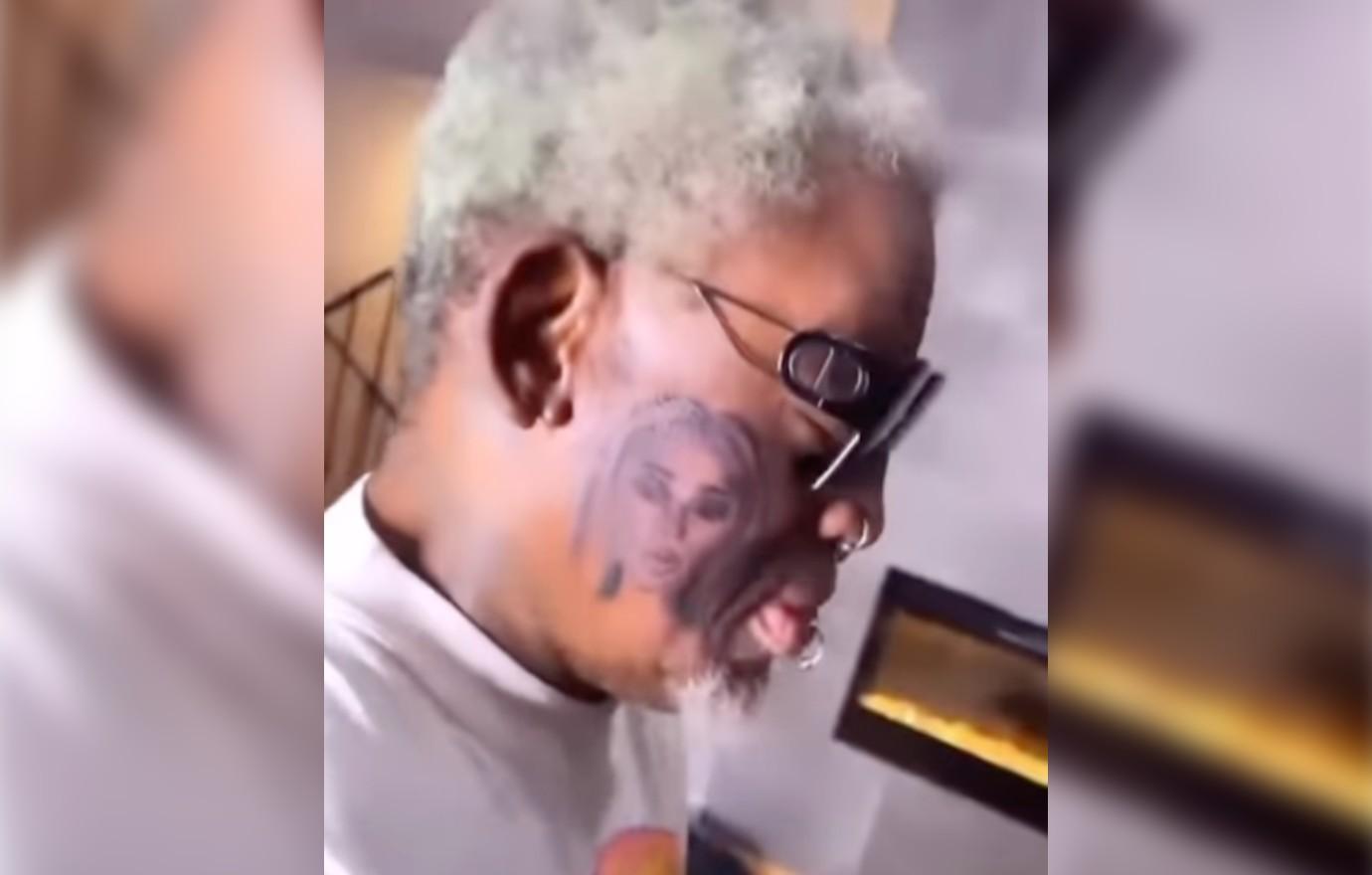 Rodman has opened up about his battle with alcohol addiction in the past, and has been in and out of rehab on numerous occasions.
Others blamed Rodman's leading lady for allowing him to get the tattoo in the first place, writing: "His girlfriend should have been against that. Shows her immaturity to NOT STOP him from doing this"
Article continues below advertisement
One fan's superstitious beliefs kicked in, as they stated, "I can see the cover up coming. Never tattoo someones name or picture to your body!"
Many people strongly believe that once a significant other's name or face is tattooed on a person's body, problems inevitably begin to occur.
TMZ spoke to Johnson about the tattoo he gave Rodman.